Anyone who knows me knows
Kehinde

Wiley
is one of my favorite artist, he even inspired the designs of my first collection created via fashion CAD. (It was my first time using a computer to design clothes so the designs weren't that impressive, but I was still pretty proud.) When I got word that he would be releasing a new book of his art I was beyond excited, and a friend sent me a preview document of it.
The book, Black Light, is Wiley's first photographic series and I must say it's genius, he is absolutely inspiring, and I'm still wondering why he hasn't ended up on Oprah yet, lol.
Here's an excerpt:
For his first photographic series, the artist invited young black men to pose for him in his studio, where he basked them in a bright and luminous light. His studio was especially equipped for the Black Light series with visual technologies that "blasted out," as Wiley describes it, "a super rapturous light," reminiscent of the dazzling shine of Hype Williams' Hip Hop music videos. The resultant photographic prints present viewers with young black men in a brilliant light that appears to burnish their brown skins and to highlight their facial features. Light, in particular, draws viewers to their eyes, which emit a halo of white light and reflect the source of their illumination.
(another excerpt…. )
Wiley is not the first artist to explore the representational possibilities of "black light." In the 1960s and 70s, poets, photographers, and painters associated with the Black Arts Movement sought to represent black light and in doing so, to reorient philosophies of aesthetics and beauty more generally.3 Some artists at this time gave black light visual form by attempting to extract whiteness from the idea of and representation of light. This is evident in artist and activist Faith Ringgold's Black Light series of paintings exhibited in 1970.
Buy the book from powerHouse. This would be a great gift, source of inspiration, or addition to your library. I feel everyone should own atleast one Kehinde Wiley book- and this would be a great first.
Title: Black Light
Photographs by: Kehinde Wiley
Essay by: Brian Keith Jackson, Krista A. Thompson
And here's an Urban Gentleman
sneak
peak at Wiley's soon to be released
photobook
,
Black Light.
Sharrod Hosten
After Sir Joshua Reynolds'
Portrait of Doctor Samuel Johnson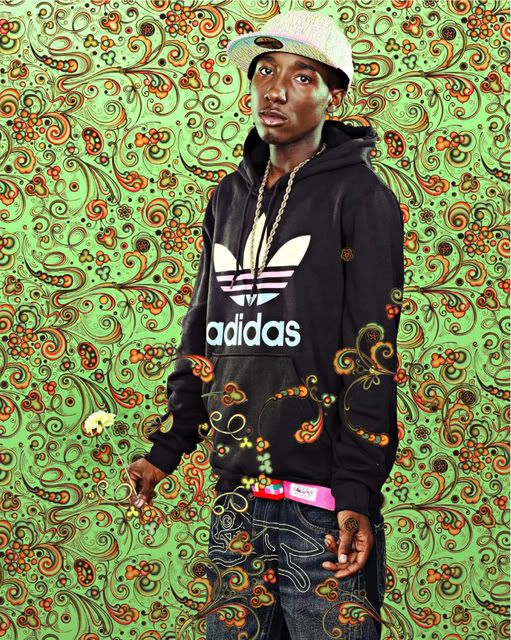 Jonathan

Swinton
After John Singer Sargent's
The Countess of

Rocksavage
(he's the cool dude who hangs with
Dee and Ricky
)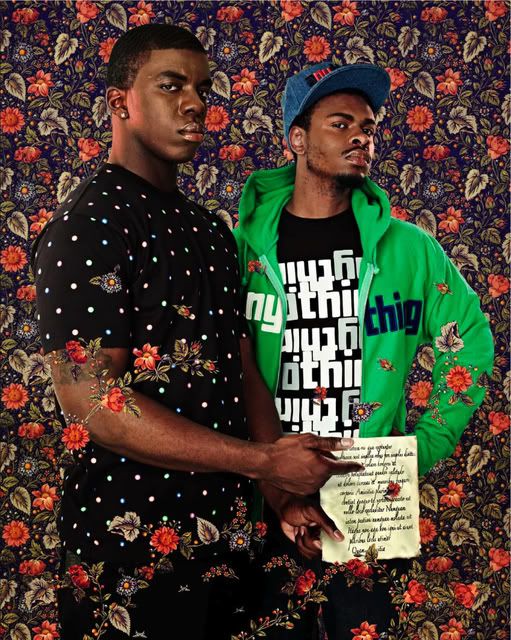 Abiel

McIntosh
(left)
Mark Shavers
(right)
After
Pontormo
's
Two Men with a Passage from Cicero's "On Friendship"
pre-order Black Light for a discounted price here.
---
3 Comments
---
Leave a Reply