I am American, but I was taught to almost exclusively love foreign cars. "They're more reliable, and just all around better…" are just a few of the things my dad would say to my siblings I growing up. But nevertheless, I'm American, and I am a sucker for an old-school American Car– always was, always will be.
(My loves: old Mustangs,

Camaros

, and

Firebirds

… but mainly old Mustangs)
Last Weekend (not this past one, but the one before) after attending the Georgia Tech Auto Show I went out to eat with family and friends.
Upon entering the restaurant I found myself staring at this really clean old-school American car and I couldn't figure out what car it was… I feel that I'm a pretty knowledgeable car person, I can name the make, model, and year of almost any car (though I may have a tad bit more knowledge of foreign luxury cars), but this car just left me drawing a blank. My brother quickly told me it was the Dodge Challenger… I'm thinking "Niiiiice, what a tight car, but how did I miss it especially if its been out for a little over a year now". I really don't know how I missed this, but I think the car is cool. I'm really loving all the retro cars American automakers have decided to re-make : Mustang, Challenger, Camaro, and maybe the Firebird.
2009 Dodge Challenger.
1972 Dodge Challenger.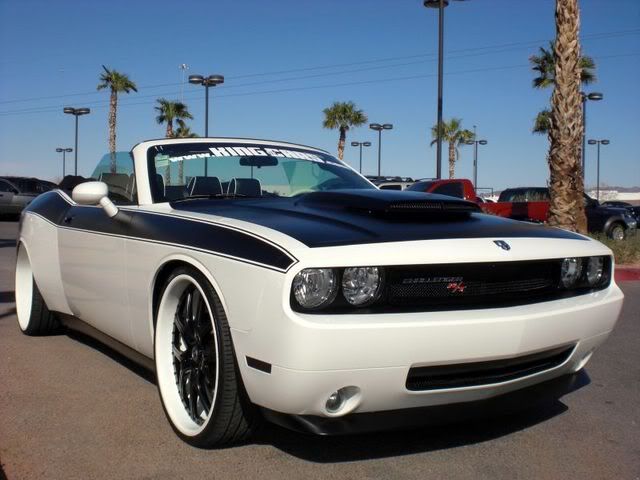 photos via: carconnection.com, musclecarsociety.com
---
2 Comments
---
Leave a Reply