When it comes to a men's grooming brand making products that not only work, but somehow entertain- Axe is it. They never fail at leaving quite the impression after one views their intentionally corny and funny commercials, this time they opted to create an entire website focused on their newest products…. www.thefixers.com

If you're tired? SHOCK. If you're dull? FEVER. If you're groggy? RECOVERY. Feeling shameful? SNAKE PEEL.
Urban Gent Review
: 4/5. This collection is sort of great, Axe offers a nice variety of scents so a guy is bound to find atleast one he'll like. My favorite- the Snake Peel shower scrub (yellow bottle) and Recovery deodorant bodyspray (green can)- smells great, your lady will love these…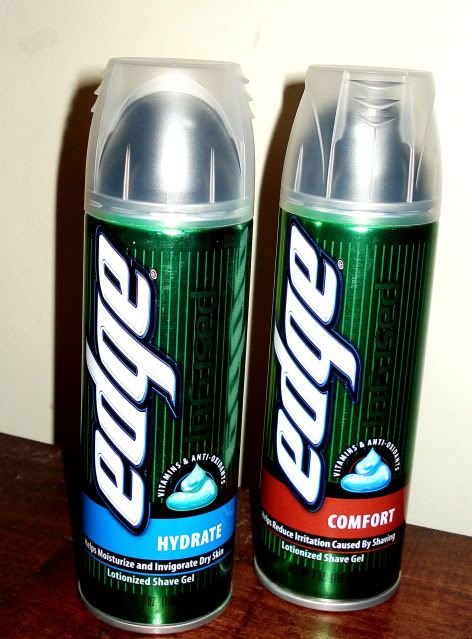 EDGE Infused (Lotionized Shave Gel)
Edge's newest line of shave gel designed to go beyond regular shave protection by giving men a noticeably smooth and healthy look with vitamins, anti-oxidants and natural ingredients like Ginseng, Watermint and Witch Hazel.
Urban Gent Review: 3.5/5. Created a nice thick lather. The guys who tried this said it gave them a nice comfortable shave. I like that the shaving gel is lotionized , so it leaves a man's skin alot softer than other shaving cremes.
---
2 Comments
---
Leave a Reply