Rings- the one men's accessory that continues to go in and out and in and out of style– except for wedding rings (band) or superbowl rings- those will NEVER be out.
Let's see I would guess
pre
the 70s the were mostly out, in the 70s they were sorta in if you were a wanna be pimp of sorts or a hippie, early 80s out, mid to late 80s all the way to the early 90s very very in, in the mid to late 90s it was all about
bling
, so things like
blinged
out
pinky
rings were in, then once 2000 came around less became more…
theeen
a very tad in 2007, bit more in 2008, and now in 2009 rings have become cool again due to the incredible 80s/90s
hiphop
inspiration that seems to be influencing everyone from couture designers to mainstream retailers.
Personally, with the exception of wedding bands, championship rings, and maybe a ring that has a specific meaning (ex: it was your dads or grandpas, or it symbolizes something etc) , I don't like rings on men… just like I don't like loop earrings on men- its unnecessary and too feminine. But obviously there are exceptions to every rule, and if you can pull it off then by all means- rock on.
I did a very quick search of rings for men, and I found a few rings that are sorta rad and I think the right guy can easily pull these off:
(Surface to air ring)
Three finger ring
, $98 (oaknyc)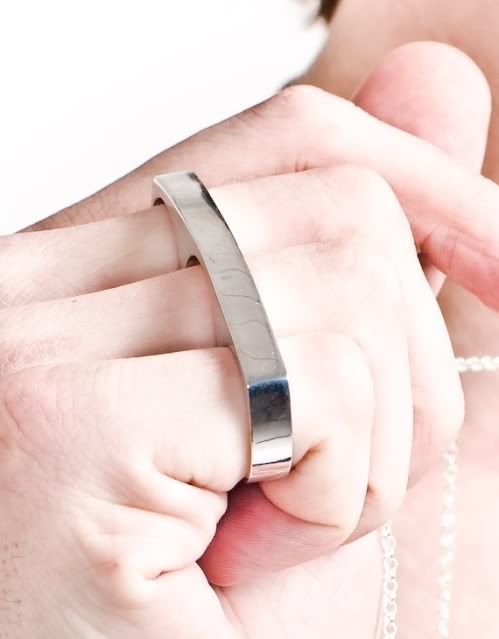 (Surface to air ring) Graduate/helmut ring, $236 (oaknyc)

Steel ring with spinning chain, $21.99 (justmensrings)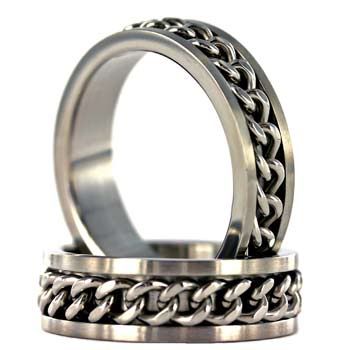 Horseshoe ring, $33.44 (justmensrings)
Steel recesses ring, $21.99 (justmensrings)

(Vane NY) 2-finger brass knuckle ring, $80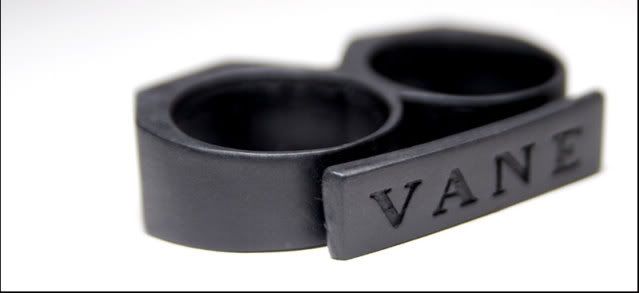 Sterling Silver 2 ring finger, $40.99 (vistabella)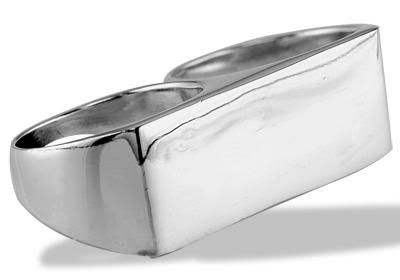 The main thing that men should remember when wearing a ring– less is more. You know how some girls may have four or five rings on at a time (depending on the look they're going for)? yeah, well guys shouldn't do it… One ring at a time unless for some reason 2 in necessary. Usually, in my opinion, a man should never wear more than 2 rings. (but there obviously are exceptions to the rule
---
7 Comments
---
Leave a Reply
You must be logged in to post a comment.