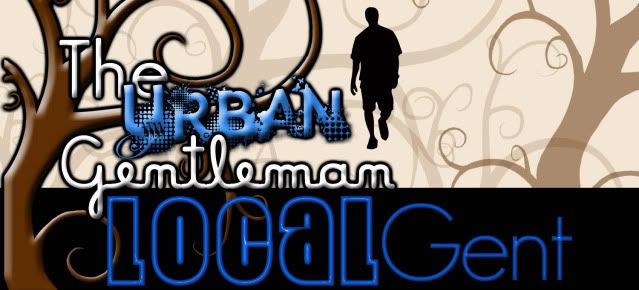 This weeks featured
Local Urban Gentleman is Steven Powell.
Now this guy… well he first captured my attention late last summer during New School Orientation, all the Parsons "fashion grad-students" were in a meeting and of course we were all, yanno, scoping each other out-
(checking out our future competition
, lol.)
Throughout the semester we would chat, maybe do lunch, and every time I ran into him, he always, I mean a l w a y s looked fly. I like people who always look fly.
Presenting
Steven Powell
…
Name:
Steven Hugo Powell
Location:
Fabric District NYC, and Chicago IL.
Occupation:
Parsons Fashion Design Student/Store Visual at DSW/Creative Director for SHUGOP
Favorite Quote:
"I'm far from being God, but I work god damn hard" -Big Homie aka Shawn Carter
Style Icons
: Duke of Windsor, Beau Brummell, Valentino, Tom Ford, Oswald Boateng, James Dean, Robert Redford, Ralph Lauren, Yves Saint Laurent, Lagerfield, Thom Browne, Andre 3000, Bentley Fonzworth,Sean Combs, Kanye West, Shawn Carter (Big Homie) and Marc Jacobs
Favorite Brands:
Tom Ford, Ralph Lauren, Oswald Boateng, and Dior.
Favorite Store:
The Mansion (Ralph Lauren) NYC, LAVIN Paris, Billionaire Boys Clubs NYC, Any store on Savile Row (London)
Favorite Piece of clothing:
My Louis Vuitton Messager Bag, Dior Hommes Hedi Slimane Skinny Necktie, Ralph Lauren Suit and bow-tie, My Purple Label Tuxs, Yves Saint Laurent jeans, my Marc Jacob sunglasses, Ray Bans Glasses and Lavin Sneakers!
Flat front or pleated pants:
Flat Front
Shades, hat, or scarf
: Scarf (Hermes)
Favorite Accessory:
Betsey Johnson and Ralph Lauren pocket-square! Oh my Special made tie-clip! My girlfriend gave them to me!!! Thanks pum-pum! lol
Ultimate Career/Life Goal:
Creative Director for Tom Ford Mens, Stylist for Barack Obama or Jay-Z and Fashion Designer and owner of SHUGOP Bespoke Couturier.
Favorite Book:
Tom Ford by Tom Ford, The little train that could, The Ralph Lauren Book, 7 Habits of Highly Effective People by Stephen R. Covey
Hobbies:
Being a Stylist for myself, researching the history of fashion, Studying how to develop a tailored/polished look to the American man, especially my generation!!!!
Always daring with his combinations…
1. How would you describe your style?
My style is a little of everything! My style is the sexy edge of Tom Ford, the rough versatility of James Dean, the elegance of Sidney Poitier, the flamboyant edge of Robert Redford, the confidence of the Duke of Windsor, the color pattern edge of Andre 3000 and B. Fonzworth, the swagger like Big Homie (Jay-Z)and a the classic presentation of Frank Sinatra.
(Brief interruption… ummm… how fly is that?!… did he really just say all those things… makes you want to quote it, hmmm, maybe that is the formula to being the perfect Urban Gentleman… okay, okay, back to the interview…)
2. How did you become so stylish? Where did it come from or who inspired it?

It started from reading, music, album covers, watching people and dreaming… I remember exactly what inspired my fashion passion, it was the 1983 NBA All-Star game, the late great Marvin Gaye came out to do the National Anthem in LA, with so much style and swagger! Bespoke Couturier is the words to describe Marvin Gaye that night… He gracefully blessed that game in so many ways. That's was when I was said to myself, "I have to become a Mogul in the Fashion Industry!
3. What advice would you give someone trying to find their personal style?

The best personal advice I can give someone trying to find their personal style is to explore it!!! Explore a side of fashion that helps you develop a better you, and building a stronger character each time you upgrade! Don't Be Afraid!!!!
4. What's the best clothing advice you ever received?
Let Energy+Vibrancy be the inspiration! Nana Boateng for Akua Adoma!
Steve on the Brooklyn Bridge

*Want a piece of Steven's look:*
Ralph Lauren Rugby, on sale $54.99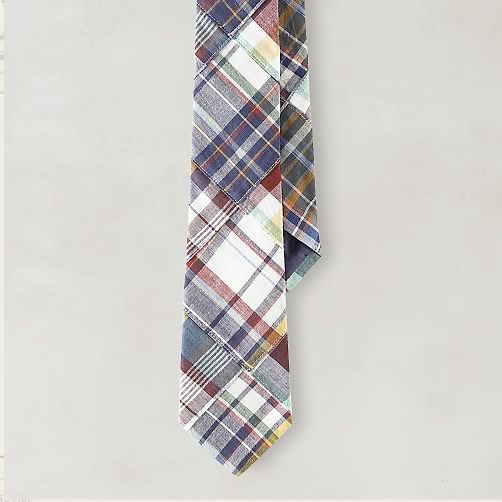 The American Necktie, on sale $16.95
spring plaid or traditional plaid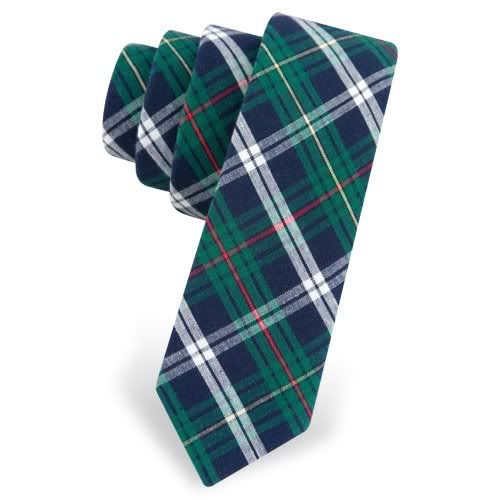 If you have serious style with a bit of swag send an email to urbangentblog@gmail.com, expressing your interest. Send about 3 pictures of your style and answer the questions below.
---
11 Comments
---
Leave a Reply