Sometimes a little goes a long way…
that's the case with Crest Whitesrips.
One of Crest's teeth whitening kits can cost as little as $20 on sites like amazon or eBay, and that's probably the amount you spend on lunch for just 2 days maybe 4 if you only spend $5 a meal. Either way, that's so little compared to how much you can gain from using Crest Whitestrips… you'll feel a bit better, you'll look a bit better (or alot), you'll probably get some compliments. Basically your confidence level should go up (even if only by 5%).
Depending on the health condition of your teeth, I feel the average person should use them every 2 yrs or so. If you have very dull teeth, I would suggest maybe every 6 months for a year, then every 2 years or so. If you take excellent care of your teeth (flossing, brushing, mouth wash every day, twice a day) then I would suggest every 3-4 years. But basically Crest has so many different types now (even daily strips) that you can create a whitening routine that works for you.
I've known people to use them every other month– and that is NOT healthy. Yes they had extremely white teeth, but it's potentially dangerous and could drastically weaken you tooth enamel.
Check out 5 of Crest's best Whitening Systems:
The Classic.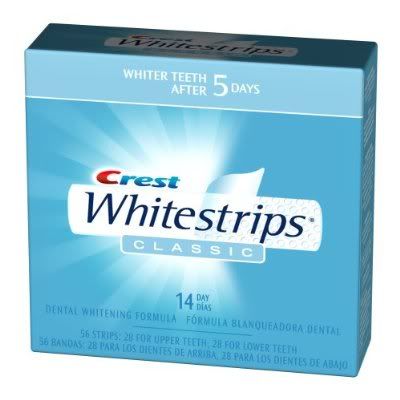 The classic Crest Whitestrips are perfect for those who've never used an at-home teeth whitening system. They're mild, usually the cheapest, and can just about be found any and everywhere. The only drawback is that they don't stick to your teeth very well, making them a little uncomfortable.
Directions: Use 30 minutes each day for 2 weeks (14 days).
(Purchase Crest Whitestrips Classic HERE)
The Premium.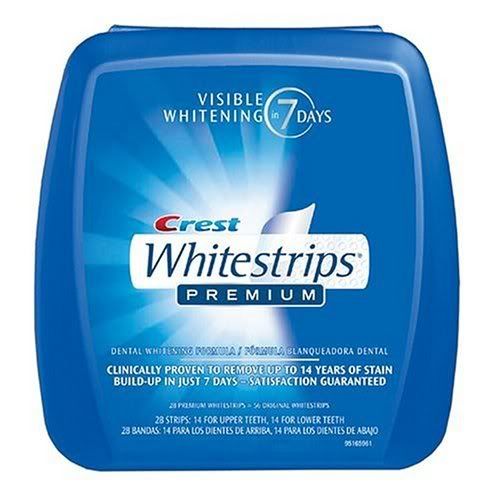 The premium Crest Whitestrips are perfect for those who want to see quick results and want a whiter smile than the classic will give you. And sometimes these are less expensive than the classic.
Directions: Use 30 minutes twice each day for 1 week (7 days).
(Purchase Crest Whitestrips Premium HERE)
The Advanced Seal.

The advanced seal Crest Whitestrips are the latest product from Crest. These are the best because they hold on tight to your teeth allowing you to multi-task while wearing them (work out, run errands, drink water, etc.) These whiten the teeth like the premium, and you'll start seeing results within 3 days.
Directions: Use 30 minutes each day for 2 weeks (14 days).
(Purchase Crest Advanced Seal HERE)
The Healthy Radiance & Daily Whitening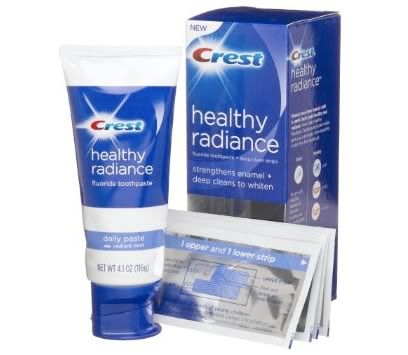 Crest Healthy Radiance and Daily Whitening are also newer Crest products and they are ideal for those with sensitive teeth. These are also great for those who just need to do a little teeth whitening maintenance.
Directions: Use 5 minutes each day.
(Purchase Crest Healthy Radiance HERE)
(Purchase Crest Daily Whitening HERE)
If you want to buy them in person I would suggest searching the Sunday paper for a coupon or purchasing a coupon from eBay. (Be cautious of buying the whitening systems on eBay, they seem to carry alot of expired Crest kits). Now some of you may ask, well why are you only highlighting Crest? Aren't there other great systems? And I answer in one simple word "No". Lol, I'm just kiddin, look, there probably are some okay systems out there, Rembrant was one of the best back in the day… but Crest is like the Mac of mp3 players- its simply the best.
For more information and for a $7 coupon off Crest Advanced Seal, go HERE.
---
5 Comments
---
Leave a Reply