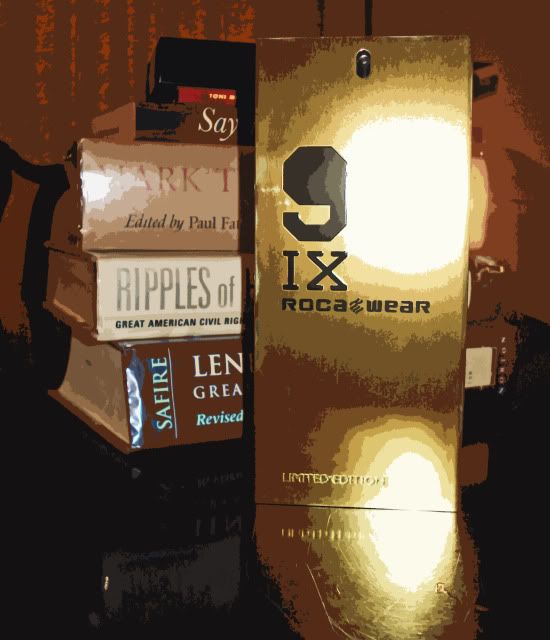 I haven't written a cologne review in ages, so this weekend (or next) I'll have to have a sit-down at a department store cologne counter… to give you guys the latest of the greatest colognes in my humble opinion. Nevertheless, I have had a chance to review Rocawear's newest fragrance, 91X Rocawear Gold Limited Edition.
"The fragrance is inspirational, street savvy, authentic, and sexy masculine. Rocawear has now taken the fragrance to a new level by making the bottle a cool and sharp accessory.
The fresh, woody, aromatic scent of 91X Rocawear Gold came from the infusion of mix of Asian Coriander, Mandarin Zest, and Living Cantaloupe with the spike Lavender, Geranium Leaf, and suede accord.
"
I must admit, I had my doubts about this fragrance, but it smelled pretty good. It indeed had that traditional masculine cologne smell with a mix of something extra- perhaps the asian coriander and mandarin zest. I liked the initial smell (first few seconds) better than the ending initial smell (starting at about 15/30 seconds), but then the final/lingering scent is nice. (I hope that made sense). My favorite aspect of 91X Rocawear Gold would have to be the bottle- when laying flat it looks like a bar of gold, very fitting to Jay-Z's image. Overall, its a nice masculine cologne, and I'll give it a
3/5.
Definitely a solid gift choice for guys that want to smell "like a man".
---
3 Comments
---
Leave a Reply