I'd rock a pair of chucks.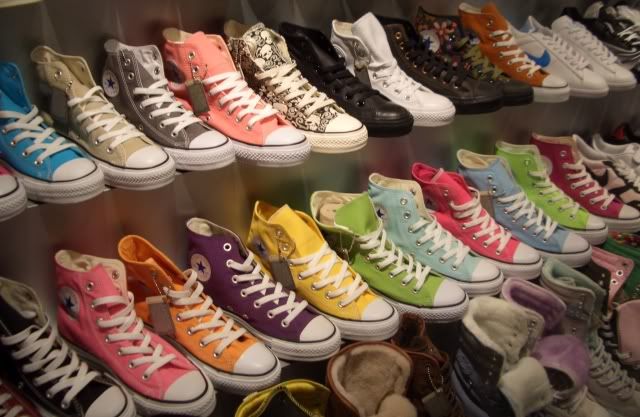 That's what the majority of you guys said in the most recent Urban Gentleman Poll.
"If you could only have one pair of shoes, which kind would you choose?"
classic converse all-stars

nice pair of air jordans

ferragamo lace-ups

i dont really need

shoes

, i like to walk around in my socks
Votes so far: 337
Poll closed
I think it'd be foolish to ask why Converse were chosen over the almighty Jordans and elegant Ferragamos… but if you absolutely have to ask why, then I'd quickly riposte, "because they're classic". And if someone was itching for further explanation I'd say…
"All-stars are the all-american shoe, they transcend race, background, region, sex, or social status. All-stars are the only shoe I can think of that are truly generational… my parents wore them, I wear them, and when I have a few youngins for myself they'll wear them too. It's the one shoe everyone can agree on and that has made debuts in every genre of music, movies, and art in general… whether its Fat Albert and his whole crew as they go on an adventure or Soda Pop and Ponyboy as they prepare for a rumble (from the book
Outsiders
). There isn't one celebrity that I haven't seen in chucks atleast once, and there's a ton who make the classic converse a staple in their wardrobe, like
Andre 3000
. I'm even sure the fashion king and queen themselves- Andre Leon Talley and Anna Wintour have a pair amongst their thousands of designer soles…"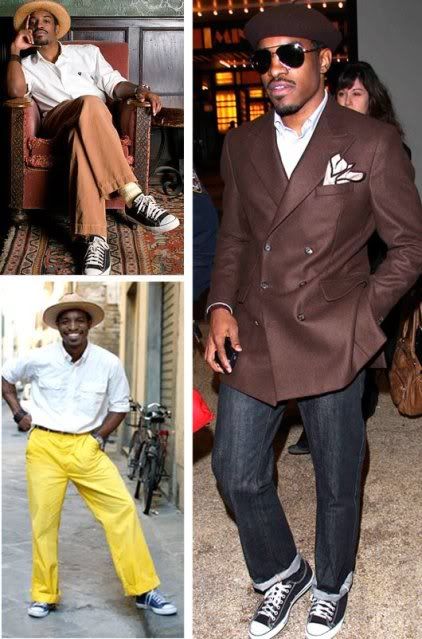 The cool thing about converse these days is that they come in so many different colors, styles, and materials, so its easy to straightforwardly dress them up or down. Now that you guys have proclaimed classic Chuck Taylors as your favorite,
what's your style/color
preference?
(and be sure to vote on the new poll," Which accessory can you NOT live without?" its on the right column)
---
5 Comments
---
Trackbacks
Leave a Reply