2 weekends ago I had a chance to see G.I Joe… and the beginning was good, I just wasn't able to finish it. Not because it wasn't a great film, but because we went to the drive-in theater and had already watched two movies before then, so we fell asleep towards the beginning-middle of G.I Joe. Nevertheless, I enjoyed what I saw mainly because the stars were just so hot…Marlon Wayans has always been cute to me and he added on some muscle for the role (niiiice) and Channing Tatum, well, (sigh) he's probably one of the hottest guys on earth- yeah I said it- he's like the equivalent of… hmmm of a Megan Fox to guys but just hotter. Geeez, I've had a crush on him since… I guess since Coach Carter, buuuut I digress, I know you guys don't want hear all that.
Check out a few pictures of the two (and other GI Joe crew members) at interviews and premieres:
I love
Channing's hair
here- edgy yet simple and stylish.
And his facial hair- low and perfectly trimmed.
(being well-groomed is SO important guys)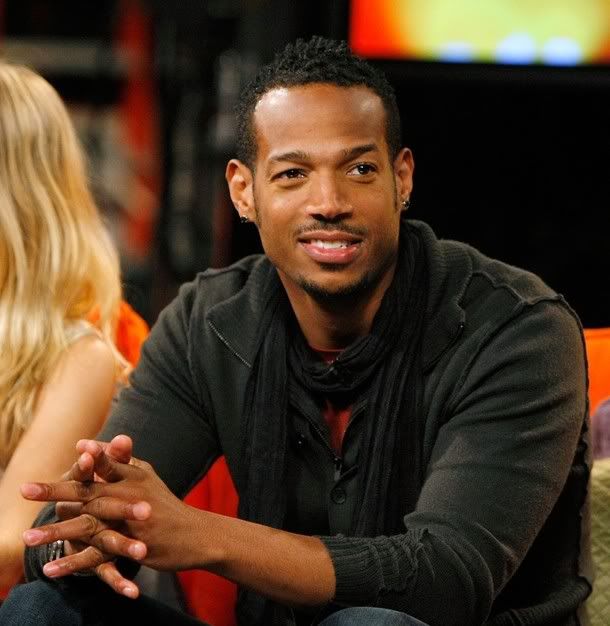 For some reason the first thing that sticks out
in this picture to me is his nails. Weird?
Yeah perhaps, but that's one of the
first
things I notice on a guy.
Marlon's nails
are JUST how Urban Gentleman
should have theirs-
clean
and
short
.
Channing Tatum, Sienna Miller, and Marlon Wayans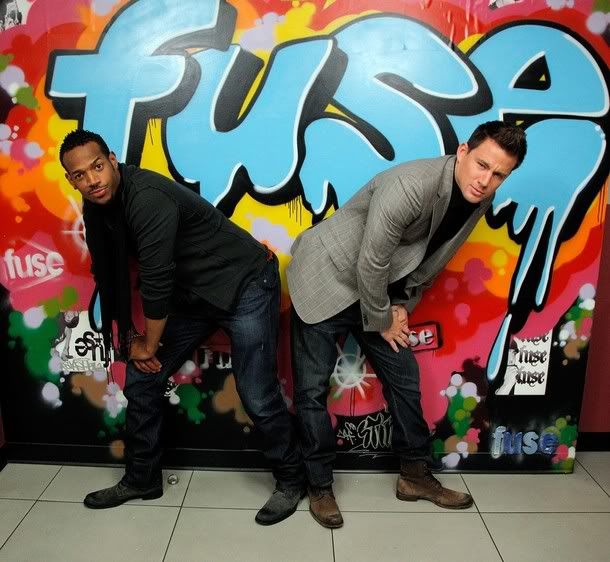 These guys are HILARIOUS
(ps- you KNOW this was Marlon's idea, darn 7th grade poses)
on another note- I'm really diggin' the boots, they sort of remind
me of the Jeffery Campbell tattered "war-boots" from last winter.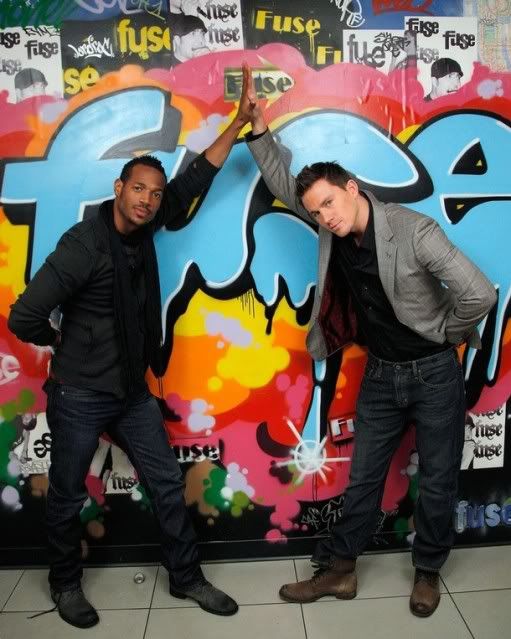 Lol, I love it.
Gentleman, take a good look at Marlon's and Channing's jeans
are you looking? Okay, great.
Now THAT is how your jeans should fit.
It still saddens me when I see guys wearing pants 8x too big
and its getting to be QUITE disturbing to see guys in jeans 8x too small
I really need for you guys to pull a Goldilocks and wear the pair
that fits just right
More of Marlon's and Channing's Style: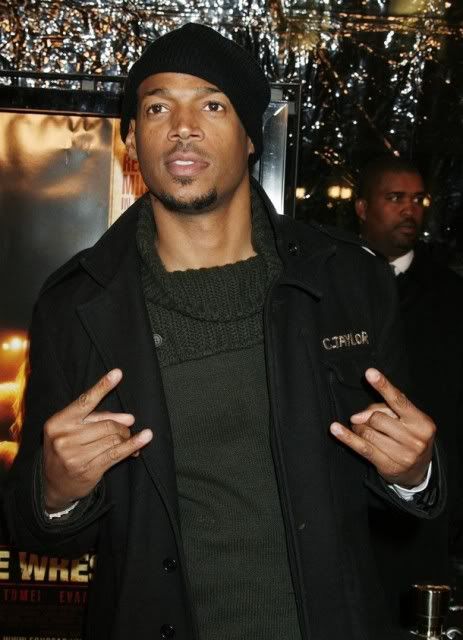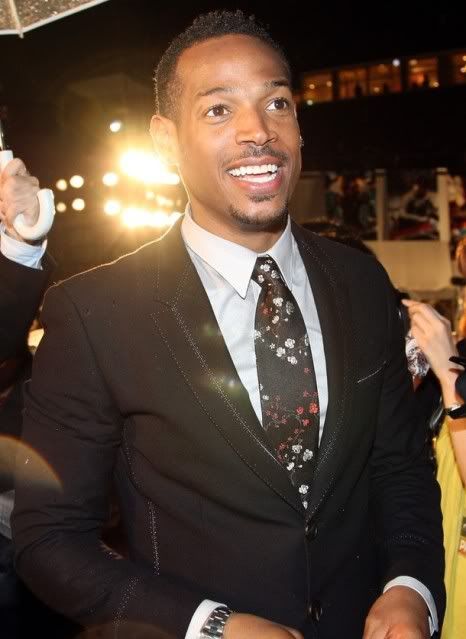 I'm not too keen on the suit choice, but I think it looks good on Marlon
So this is an example of successfully "doing you"- not everyone
can pull this suit off though.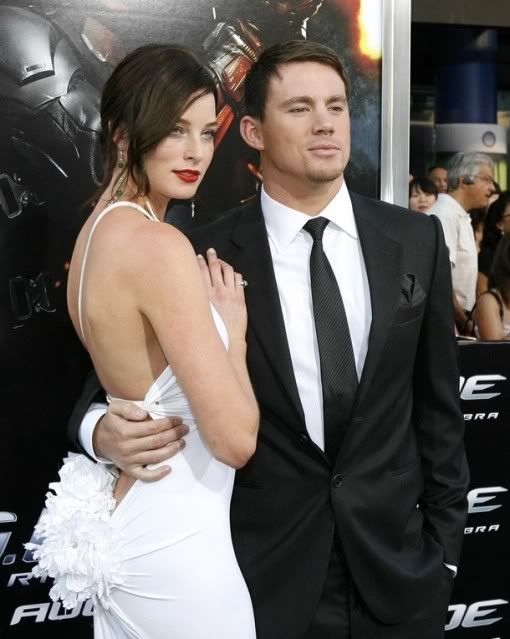 Rachel Nichols and Channing Tatum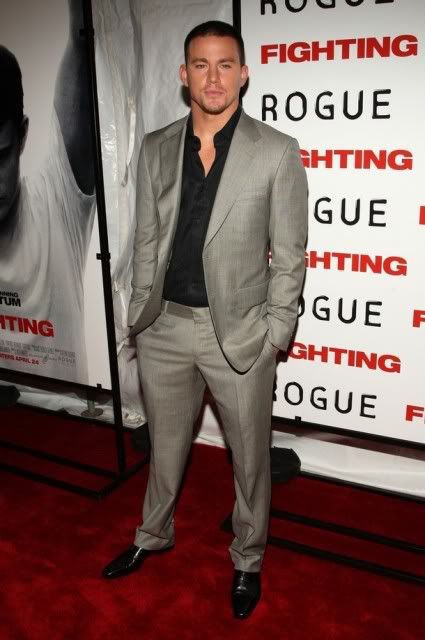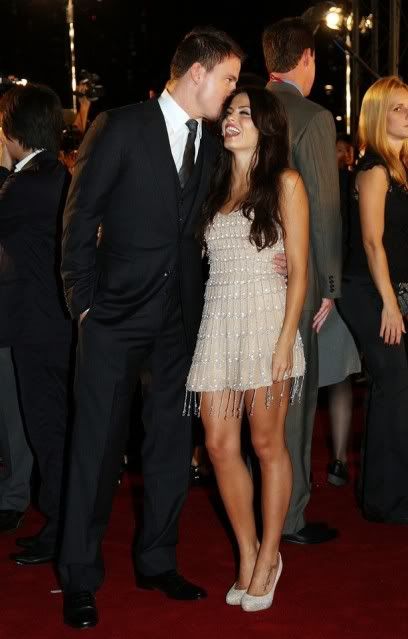 Channing Taylor and wife actress Jenna Dewan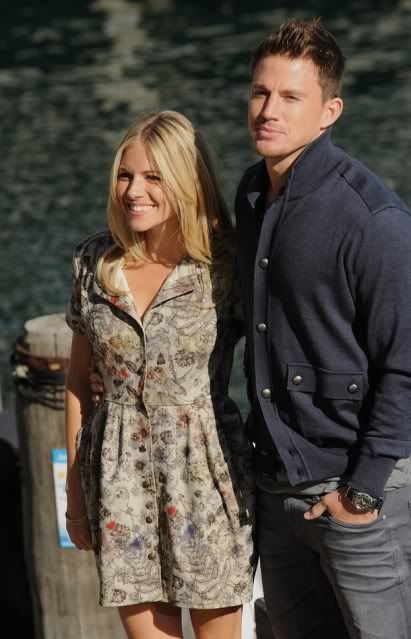 Sienna Miller and Channing Tatum
I love her dress and I love his jacket
Both of the guys are sporting nice simple casual looks.
What do you guys think of their style?
Has anyone seen the whole movie? How is it?
---
7 Comments
---
Leave a Reply