Good Afternoon Gentlemen,
Allow me to introduce myself, my name is Racheal and I'm going to be doing a weekly "blurb" on the mini urban gentleman, basically all the young guys 12 and under (and the Young Urban Gentleman: teens 13-15). I'm a mom, but a fashionable one who tends to dress her kiddo to the hilt no matter the occasion. I'm a graduate of THE Ohio State University with a degree in textiles and clothing. I worked for a major fashion retailer before moving to Atlanta to take a position in an executive management program for another major high-end retailer (which is where I met the creator of this blog (kisses to my girl).) I have a knack for style and an itch to be a stylist, but I currently teach to give back to my community. Alright, that's enough about me!
To jumpstart our new section on
Mini Urban Gentlemen
I'd like to showcase a couple of the moms and kids with style that I admire, check them out:
Solange & Juelz.
I love these two because they seem to be very stylish in their own individualized way. They always exude confidence and happiness when caught out and about.
Gwen and Kingston.
From birth this kid has been a maven of fashion and he hasn't stopped since. I guess it helps that his mom is also pretty darn fashionable and owns a line of AMAZING clothes for the whole family… he and his brother are just two lucky kids.
yet again, another rockstar kid.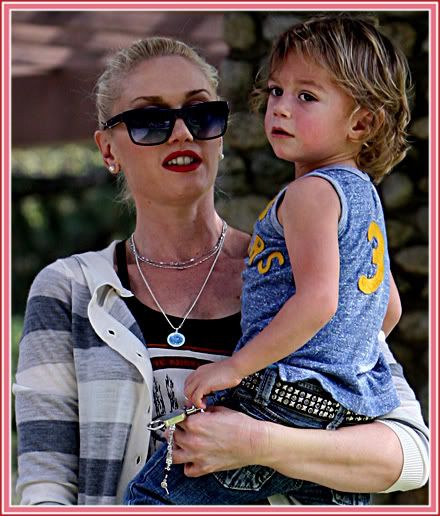 I love seeing little kids in studded belts, it's like a mini-style statement
Young Kingston giving a very pregnant Gwen Stefani a back rub in London Park. All I can say is "niiiiiice." This little guy gets alot of points for this act, every woman wants a son this thoughtful. I really like his jeans, the big cuffs complete the casual look.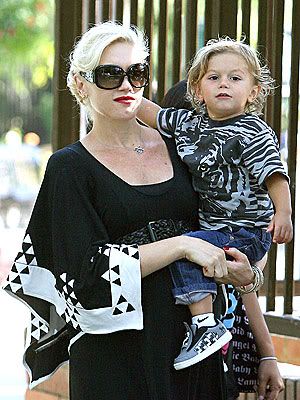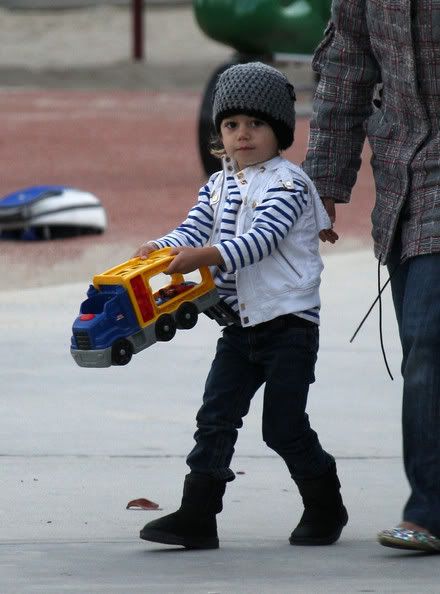 Kingston well-layered for winter.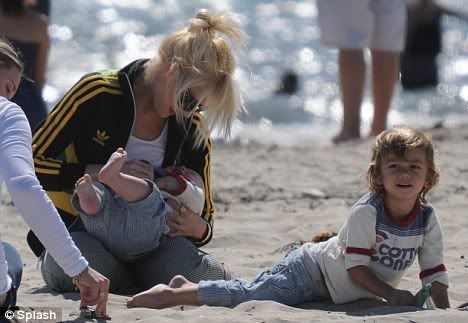 Kingston laying out at Long Beach in California with mum Gwen Stefani
and 8 month old little bro Zuma. You can't really see it in this picture, but they all have on a type of seer-sucker denim… it's nice when parents and kids very subtly match.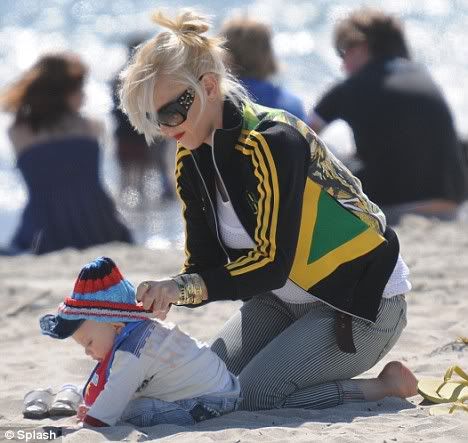 We're sure Zuma will grow up to be cool like big bro Kingston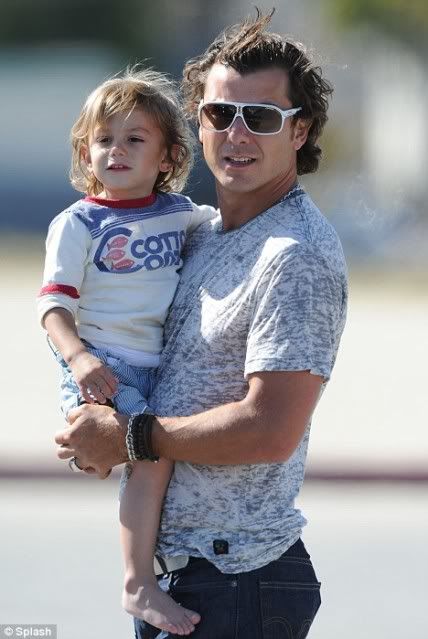 And of course I had to throw in atleast one of Kingston and dad rock star Gavin Rossdale since, after all, this is a man's blog.
3 year old Kingston James McGregor debuting a blonde side-swept mohawk… I'm not too sure about dying your kids hair, but you must admit that he looks pretty rad
.
As Gwen and Solange show it's easy to keep your little guy stylish. Cool graphic tee, quality denim, his favorite sneakers, and a complimenting accessory- be it a studded belt or colorful shades.
These are just two of my favorite young gents. PLEASE leave any comments and suggestions for posts! Whether you have your own little gentleman (like me) or need to buy your nephews, cousins, or friend's kids a gift- I'll be more than happy to answer any questions and give my opinion and suggestions.
Happy Friday Guys, Ciao!
---
4 Comments
---
Leave a Reply