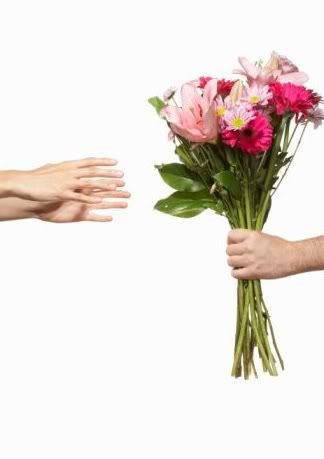 AXE is giving a big boost to guys that need to get in touch with their sensitive side. The iconic leader in men's care released a Sensitive City Study, conducted in partnership with Bert Sperling's "Best Places," to launch the brand's newest Skin Contact shower gel, AXE Sensitive. California rose to the top of the list with Los Angeles and San Francisco tied for 1st place as the best cities for guys to show off their sensitive side. The South surprisingly came in with the worst marks, naming Nashville as the worst place to try to win a girl over by turning on a softer side.
The study was designed to identify the U.S. cities that are most in tune with the sensitivity girls want — and men need — to help them in the mating game. To produce the study, Sperling's "Best Places" examined a series of criteria and ranked the cities best equipped to help guys tap into their softer side when it matters most to girls. The criteria included types of magazine subscriptions, abundance of cultural centers such as museums and music venues, types of retail stores and restaurants, and the least amount of "dude-friendly" activities such as fishing and hunting. The findings separated the sensitive from the insensitive, with some interesting results:
Best Cities
for Showing Off Your Sensitive Side
Los Angeles/San Francisco, CA (tied for first)

New York, NY

Boston, MA

Washington, DC

Newark, NJ

Chicago, IL

Santa Ana-Anaheim, CA

Miami, FL

Cambridge, MA
Worst Cities
for Showing Off Your Sensitive Side
Nashville, TN

San Antonio, TX

Cincinnati, OH

Charlotte, NC

Kansas City, MO

St. Louis, MO

Pittsburgh, PA

Fort Worth-Arlington, TX

Jacksonville, FL

Virginia Beach-Norfolk, VA
California Cities Rise to the Top
The AXE Sensitive City Study revealed that the West coast, with many options for a romantic night out, is the best coast for guys to show off their sensitive side. Los Angeles and San Francisco tied for the No. 1 spot, each boasting a large number of top-rated restaurants and cultural centers. In fact, the Golden State came out on top overall, with six of the top 15 spots going to California cities – not bad odds for Cali guys!
Step It Up Down South
While their charm may impress girls at first, guys in the South need to step up their sensitivity if they want their girls to stick around. Despite the famous concept of "southern hospitality," six out of the ten least sensitive cities are in the south. Surprisingly, Nashville fared the worst with a high concentration of very typical guy-related activities like motorcycle and RV enthusiasts, and relatively few cultural centers or date-friendly restaurants. Not to worry though, for those sensitive guys in Nashville, there is still plenty to do. Consider a jaunt to the Country Music Hall of Fame and Museum or peruse the Frist Center for Visual Arts for your first date with a girl.
(top pic: Nick at AXE Lounge in the Hamptons; bottom pics: Nick knew how to use a bit of sensitivity to get pop diva, Mariah Carey)
Overcoming Obstacles
AXE partnered with Nick Cannon, host of "America's Got Talent," and dating expert Anna David to help guys find ways to turn on the sensitivity, regardless of where they reside.
"Guys, it doesn't take much effort to show your girl how much she means to you," Cannon advises. "Listening, understanding and sharing your 'inner sensitive guy' are keys to making your girl happy."
Guys don't have to be discouraged if their city didn't top the list — AXE has them covered with some tips from dating and relationship expert Anna David. Now, no matter where you live you can turn on your sensitive side to keep your girl happy.
Approach
Trying to get the girl by following the old dating playbook is only a numbers game. Throwing out lines until you find someone who responds will only get you your last choice. If you want to get the right girl, you need to really focus on her.
If you take a girl to a party, don't abandon her and expect her to fend for herself. Introduce her around proudly. Get her a drink. But don't feel like you have to babysit her, either.
Make small gestures to show her that you care — whether it's sending a sweet text or grabbing a bag of cherries from the corner store because you know how much your girl likes them.
If the girl in your life would rather cuddle up with a book than with you, odds are you need to take your grooming to the next level. Using products like AXE Sensitive Skin shower gel is a great way to keep your skin clean, smooth and irresistible… just how she likes it.
If you're not a softy your skin can still be, with new

AXE Sensitive Shower Gel.

The new mild formula is enriched with cucumber and milk protein, gently cleansing guys' skin and leaving it soft. The dermatologist-tested shower gel is significantly milder and less drying than regular bar soap. The result is irresistibly soft skin with a calming fragrance that will make girls lean in close and keep coming back for more.
Sensitive is the latest addition to the Skin Contact line, which also includes Hydrating and Smoothing shower gels. Skin Contact Shower Gels feature subtle scents with ingredients such as aloe, cactus milk and cucumber protein and make guys' skin feel irresistible to the touch.
Be sure to pick up a bottle from a store near you.
---
3 Comments
---
Leave a Reply