It's fashion week in New York and all the designers are showing their Spring/Summer 2010 collections. While many sites are covering the actual collections I feel it would more beneficial to cover the street style… to see what the guys are wearing as Fall sweeps in. (I'll cover ss2010 later).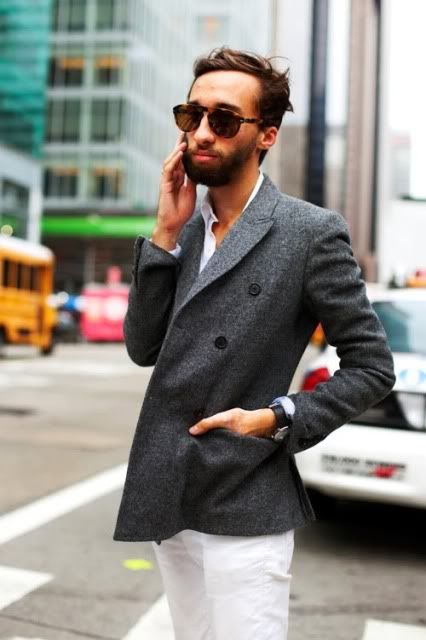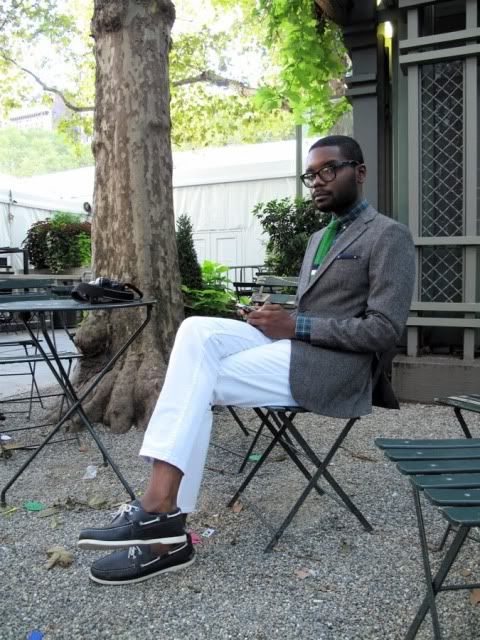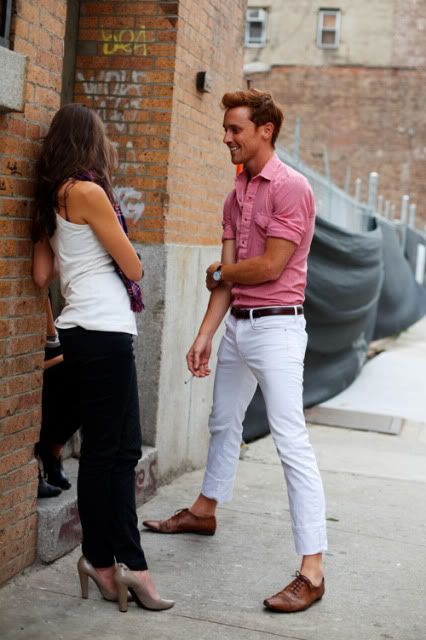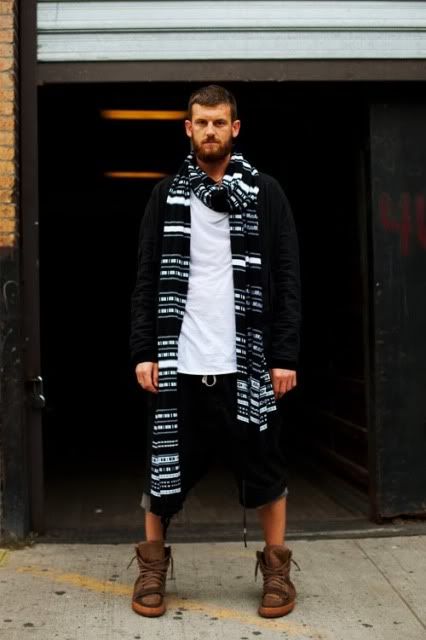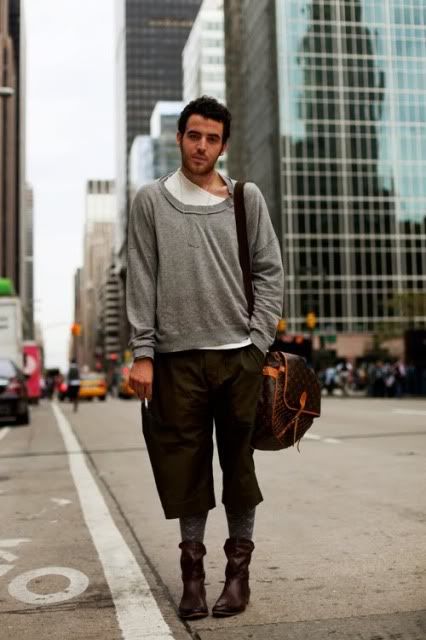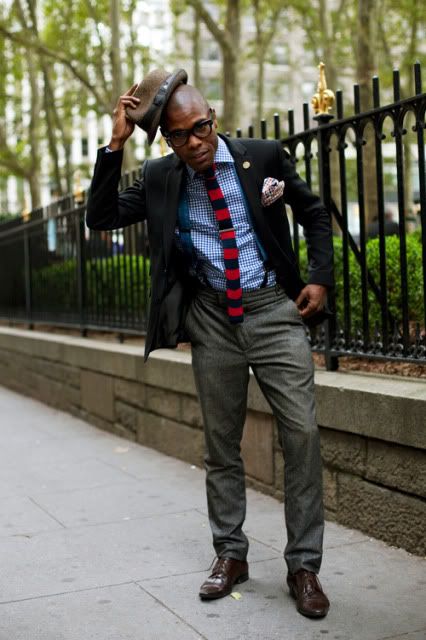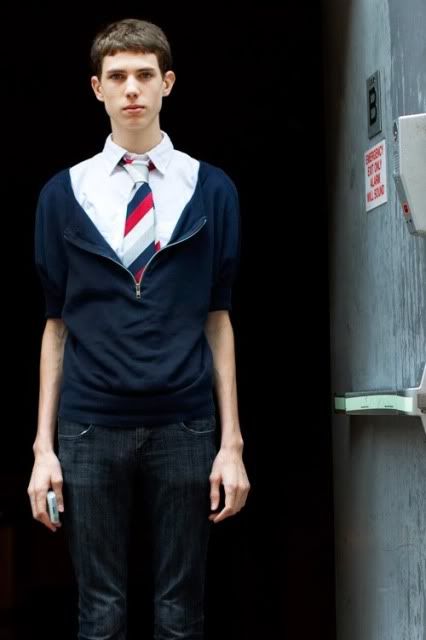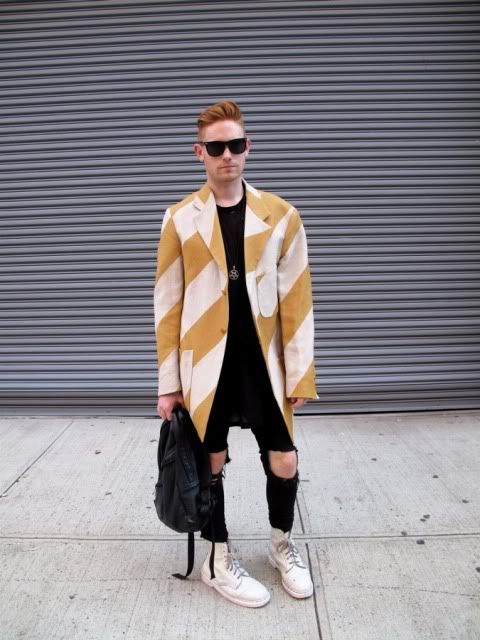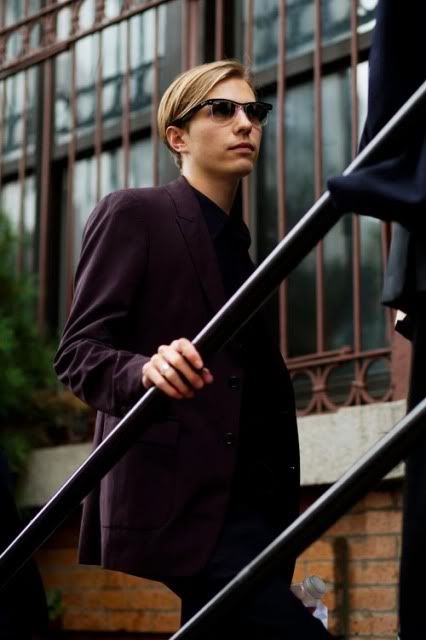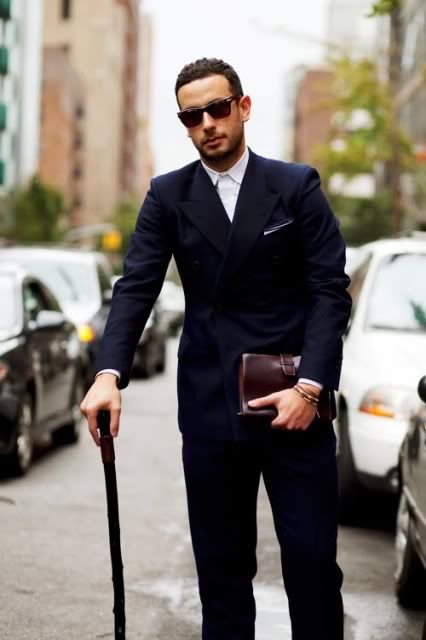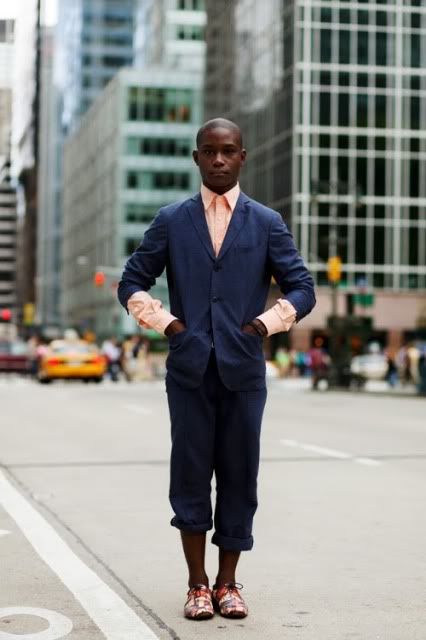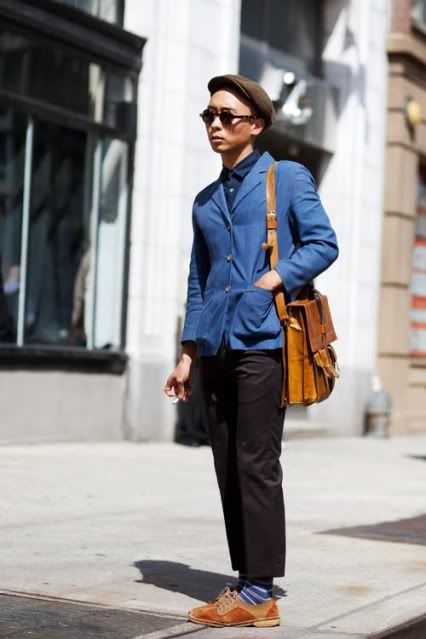 Bryan Boy (sunglasses: Marc Jacobs, tulle top: Veejay Floresca, pants: Gucci, sleeveless shirt: Zara, shoes: custom made)
Ykiro Nigel, designer for the clothing line Laissez-Faire.
(jacket: Laissez-Faire, top: Laissez-Faire,
jeans: Cheap Monday, shoes: Top Shop)
Teen Vogue editor Andrew Bevan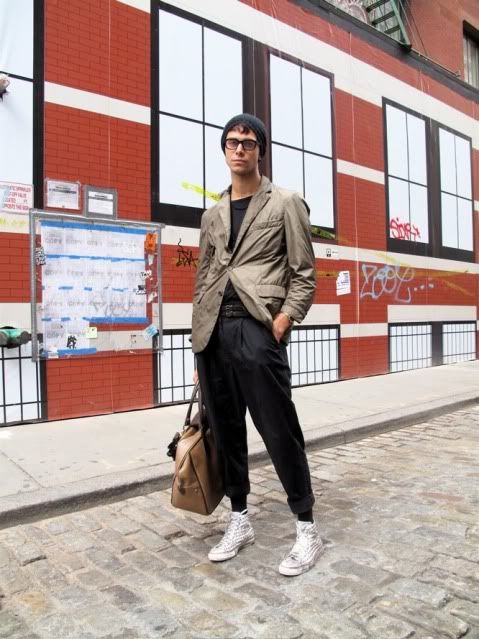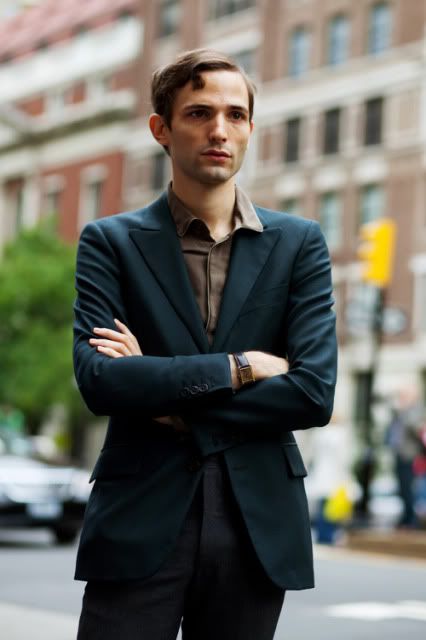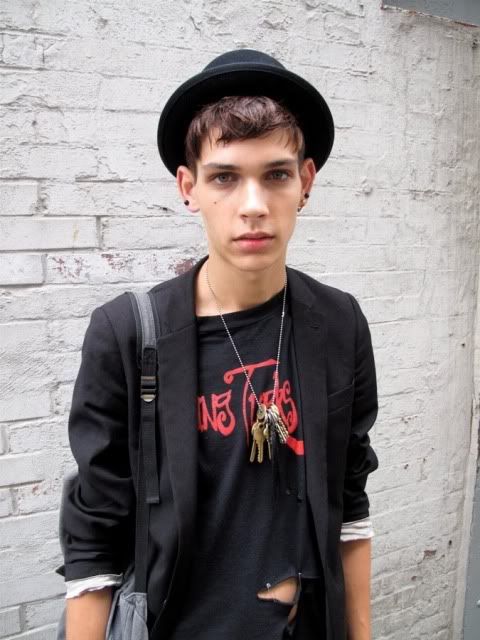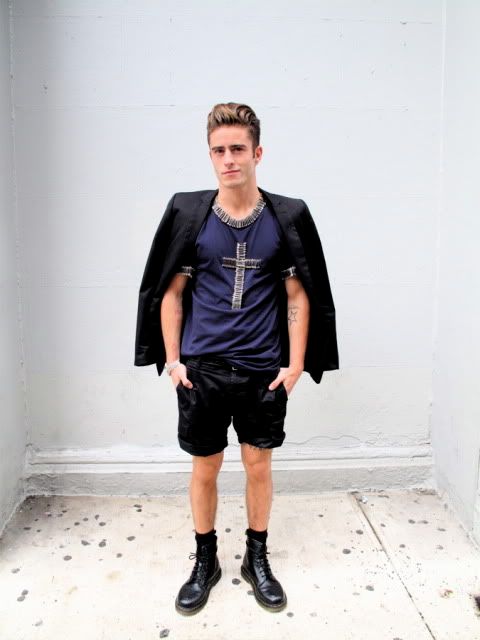 designer Kristopher
(white Gap shirt, rolled up torn Levis Jeans, Ferragamo loafers)
As a woman- the thing to envy about men's fashion is that it doesn't radically change. The styles subtly adjust overtime allowing a stylish man to really enjoy the current trend. And as per last Fall there's still these extremes of men's style: the over-sized vagabond type look, very skinny/very tailored styles, rugged/torn edginess, authentic preppiness, rolls rolls and more rolls. It's interesting to see the trajectory of only a few guys consistently rolling up their pants in Spring 2008 to now. It's hard to catch a stylish guy without them rolled/cuffed up in Fall 2009. I wonder how this will play over in deep fall and winter? Will patterned and colorful socks be all the rave again, so that guys can keep their Thom Brown look without their ankles getting cold, hmmm, I wonder?
For now I advise all guys to purchase a really nice pair of oxfords and boots. Get one pair of each that you feel you can wear with almost anything. I'll do a post on my favorite oxfords and boots sometime this month.
photos from: thesartorialist.blogspot.com, facehunter.blogpsot.com, altamiranyc, streetpeeper, jack&jil.
---
4 Comments
---
Leave a Reply