| Uncategorized
Our newest Local Urban Gentleman can simply be defined as classic. Classic style, taste, and interest. His name is Tk Usayiwevu and he like
Local Gent
alumni
Pat Wolinski,
Steven Powell,
and
L.David Stewart
, hails from the great city of Chicago. Sometimes… actually, alot of times style isn't about how flashy you are or what designer threads you wear- its about having the innate ability to exhibit the confidence you have through the clothing you wear. It's easy to spot a person who's trying to make up for their insecurities through alot of extra accessories and flashy clothes. It's also easy to spot a man who naturally has confidence and style- that's exactly what we have here.
Presenting,
Tk Usayiwevu
…
Name: Tk Usayiwevu
Age: 17
Location: Chicago, Illinois
Occupation: Student
Style Icons: John Legend, Kanye West, Pharrell
Favorite Quote: "Seeking attention and approval only shows how weak and insecure you are, instead, be yourself…improve yourself and have resilience all the time.."
Favorite Brands: Ralph Lauren, Brooks Brothers, Calvin Klein, Guess, Lacoste, D&G
Favorite Store: Brooks Brothers, Lacoste, Joseph A. Banks
Favorite Piece of clothing: Chinos
Bow tie or tie: Slim Tie
Flat front or pleated: Pleated
Shades, hat, or scarf: shades and scarf
Ultimate goal: Be the best there is…
Favorite Books: Portrait of Dorian Gray, Great Gatsby, Catcher In The Rye
Hobbies: Photography, Music, Singing, Dancing, Acting, Modeling, Sketching
Grooming product of choice: Cologne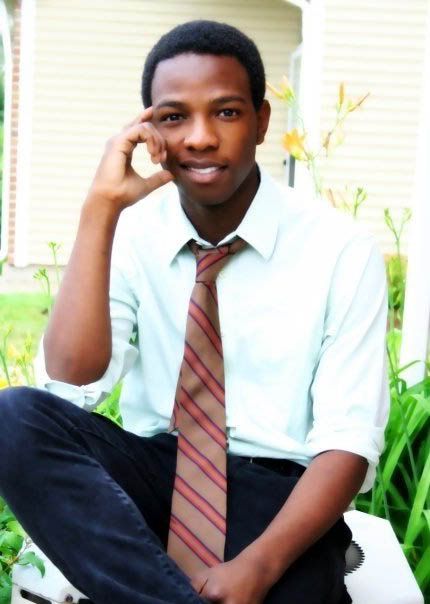 1.
How would you describe your style?
Classically original, and mostly flexible.
2. How did you become so stylish? Icons and media usually are the beginning but then later on you realize there is more in grooming and looking gentlemanly each and every day. It shows class, style, and confidence.
3. What advice would you give someone trying to find their personal style? It's good to experiment after you've have the gist of other styles, but don't go overboard. With everything there is a limit…
4. What's the best clothing advice you ever received? Don't buy the first item you see in one store..look around first at least 5 other stores for both prices and quality. Never look stuffy, and always dress accordingly..
Are you the next Local Urban Gentleman?
Answer the questions above and submit them to
urbangentblog@gmail.com
along with 4 or more stylish pictures.
---
Leave a Reply