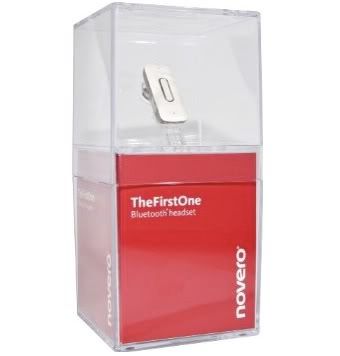 Fashionable people are tired of having their personal style insulted by ugly gadgets, lol, that's the philosophy Novero had in mind when they created
TheFirstOne.
In winter white and chrome, TheFirstOne combines a minimal fashion aesthetic with high-level functionality. It brushes effortlessly, stylishly, and conveniently into anyone vying for a higher lifestyle. This one of a kind Bluetooth earpiece includes a wide range of in-box accessories: a car cradle, wall and computer chargers, a necklace and a wearable clip.
This is hands down the best looking Bluetooth headset I have ever seen, which makes sense being that the luxury technologically savvy device retails for $149.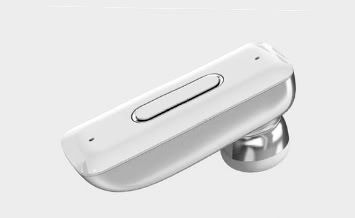 TheFirstOne would seriously be an ideal holiday gift for anyone that constantly wants the best digital gadgets. It'll pair great with an iPhone or a new Blackberry… speaking of Blackberry is anyone else impatiently waiting for the new Blackberry Bold to come out, it was supposed to be out on the 11th… geez I wish they would hurry up.
For more technical information on TheFirstOne Bluetooth headset visit their website or check out the indepth review on CNET.
---
Leave a Reply