For those of you that don't really feel like store-hopping for clothing and shoes, we've got just the thing for you. No it's not cologne or other grooming products, it's entertainment. Check out our most recent list of
Holiday Gift Ideas for HIM
.

TV-series DVD Sets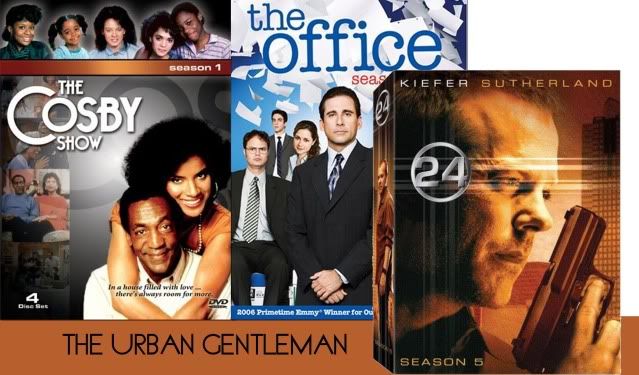 If you know a person, truly know them, then you should have a general idea of what their favorite TV shows are. So, get them a season or two of a series you're sure they will love. Make the gift more personal by choosing a season of a show that is no longer on TV or a season of a show that falls within their favorite decade.
– The Office, Family Guy
– The Cosby Show, The Dick Van Dyke Show
– A Different World, Saved by the Bell
– House, 24, Mad Men
For more ideas on which series to choose and for a wide arrangement of TV Shows, go here.
Movie Combinations
Try combining 2 or 3 movies that relate and are (or would eventually be) favorites of the person you're buying them for.
– Talladega Nights, Step-Brother, Blades of Glory: We all love Ricky Bobby, his sweet baby Jesus, and all other awesomeness Will Ferrell has to offer the world.
– Goodfellas, The Untouchables, Carlito's Way: Every guy has atleast a small place in his heart for gangster movies. These are three classics that will certainly give more street-cred to any DVD collection.
– Godfather II (1974), Heat (1995), Righteous Kill (2008): Robert DeNiro and Al Pacino are a duo that we just can't get enough of. See a mini evolution of the two in these three DVDs.
–
Pursuit of Happiness
,
Seven Pounds
,
Enemy of the State
: Funny guy turned serious, Will Smith has truly grown as an actor. First he gave us comedy, then action packed Blockbuster hits like Bad Boys and Independence Day, now he makes us shed tears. Personally, I think Seven Pounds should have won an Oscar (or atleast a nomination).
–
Great Debaters
,
The Tuskegee Airmen
,
Glory
: There's nothing like inspiring American movies. These three movies not only make you more knowledgeable about Americans and American history, but inspire you to be a better person.
Lots more inspiration and Movies here.
Vintage Upgrade
Let's be honest, people who own and listen to records, yeah like actual LPs, are just a little cooler than other people, lol… it's the truth. And while many of us admire them we don't actually go out and buy a record player or vinyls, we don't even rummage through our grandparents attics/basements/garages for their old record player and records– even though its free. Well, this just might be the Christmas to give the gift of "vintage-living". Check out a few
turntables HERE.
Alot of new albums come out on LPs in addition to CDs, check out a wide range of
LPs here.
You can also purchase many of the classics at vintage record stores or at thrift stores in your area.
Subscriptions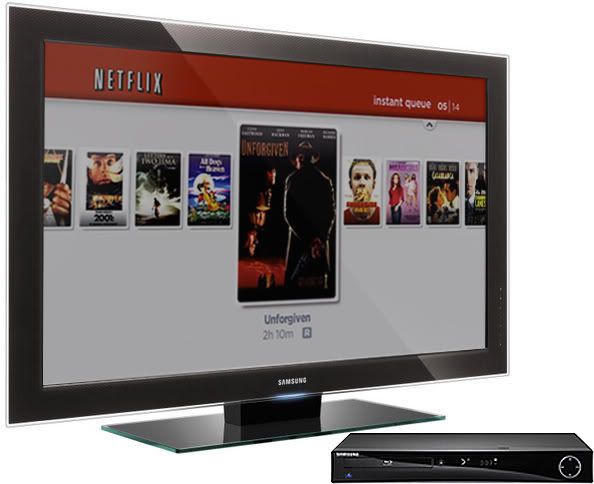 We're in the era of free ish– everyone's album is online for free as is most movies and most television series. And though we can get quality music for free (I'm not endorsing that btw), it's harder to watch quality movies (besides the ones on Hulu of course). So give the gift of Netflix this Christmas. A Netflix subscription is a perfect gift for guys who are in love with their flat screens, for guys who spend more time at home these days, or for guys that just like to be entertained. The great thing about Netflix is that you can now automatically watch the movies online or on your TV (if you have a compatible device). It's only $8.99 a month and you can purchase any subscription amount you want, 1 month to 1 year.
More details here.

Blockbuster also has a similar program, but it's an extra $3 a month and you can't watch online. You can however exchange the DVD up to 5 times in-store. So this may be a good option if you prefer choosing a DVD in person– you essentially get to rent 5 DVDs at $2.40/each per month.
More details here.
MORE Gift Ideas here. (clothing, shoes, accessories, etc).
---
Leave a Reply