About a week and a half ago we had post titled
His Basics
, where we asked you guys to send us pictures of the essentials of your everyday life. Just for the fun of it we want everyone to
vote on their favorite "His Basics/Essentials" photo
…
(we've narrowed the submissions down to 10, they include the most focused and a more diverse set of countries).*two entries were added.

Some of the photos are simple, while others are more involved. Each tells you a little about the person. So don't only choose your favorite based upon their designer labels and country, choose the one that showcase a distinct personality. Let's
peruse their essentials of cool
…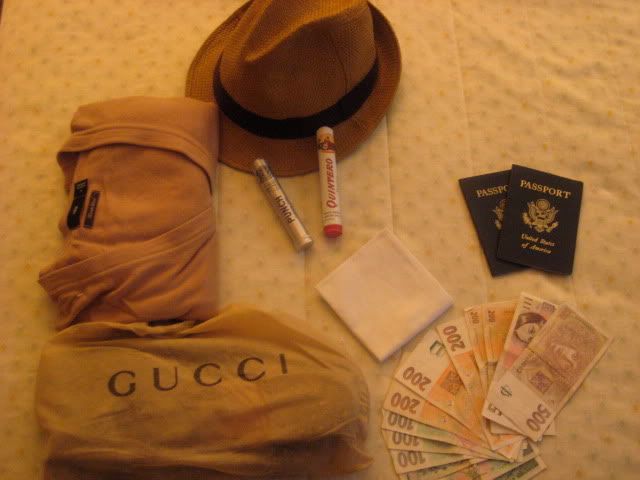 The essentials from my hotel in Praha, CZ
a trip made with some of my mates from the UK.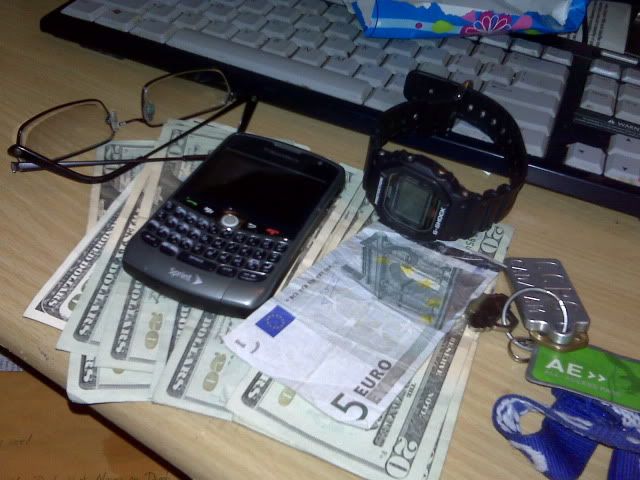 2. Abolurin from the USA
My blackberry, G-shock watch, spectacles, money, and my keys
3. Axel from The Netherlands
Casio G-Shock Watch, Iphone, LV Card Holder,
LV Key and Change Holder (letting it hang from my belt loop)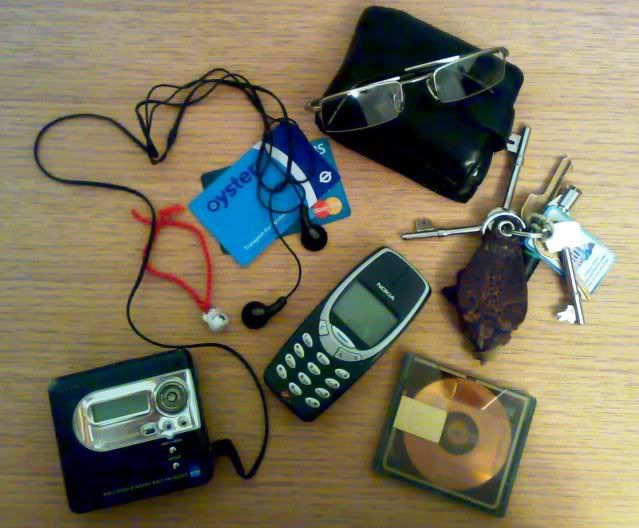 A Sony Minidisc Walkman (had it since 2004), A Chinese good luck bracelet (works for me), A credit card, An "Oyster" Card (every Londoner needs one of these), A Nokia 3310 (most reliable/only phone I've ever had), A pair of Hugo Boss specs, A wallet, A set of keys …and another minidisc because one simply is not enough.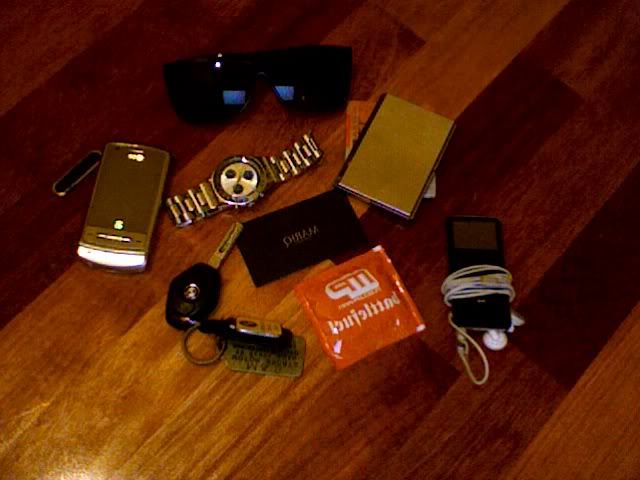 5. Eziq from Gold Coast, Australia
Shades bought from bluedame, Swatch Secret Agent Light Grey EU Flip 1998 Spring Summer Collectio, LG Shine Mobile Phone, BMW Z4 2004 car key, Business Cards (2-3 of them), Refurbished 2GB ipod, Card Holder for credit card, client's business card, I.D, Shopping Discount Cards & other cards, Battle Fuel (Formulated Supplementary Sports Food), AUD 20 notes.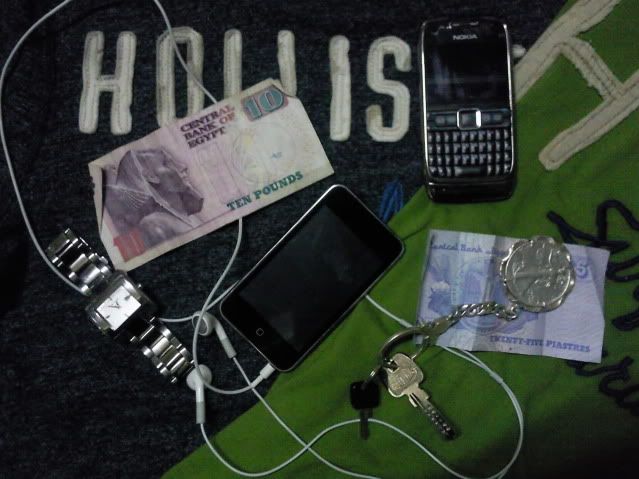 6. Mohamed from Cairo, Egypt
iPod Touch, DKNY watch, Nokia E7, My keychain, US silver dollar w/ silver frame and chain (it was custom made for me in Egypt, the frame and chain I mean), Egyptian 10-pound and 25-piastre notes.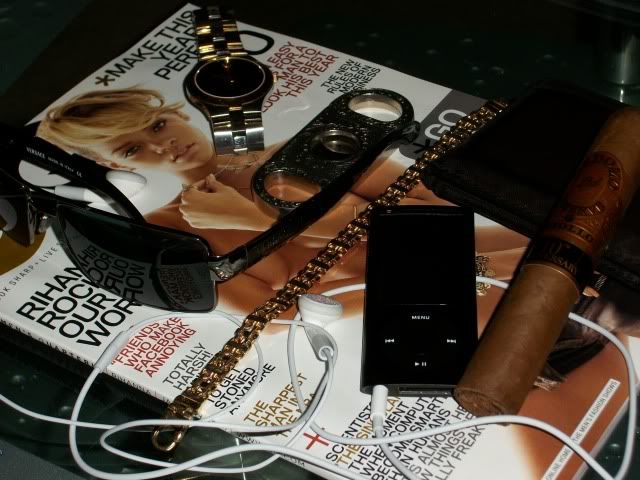 7.Tayvon from Baltimore, Maryland
Versace shades, Movado watch, Cuban cigar with cutter,
black ipod, and gold bracelet.
The first photo displays my current set of "basics" were recently purchased before traveling to the far east with the GF. The second photo displays my fall essentials when teaching a undergrad course this past fall semester at UConn.
LV wallet, mont blanc for notes, cross around my neck,
gold cuffs and my Dad's watch.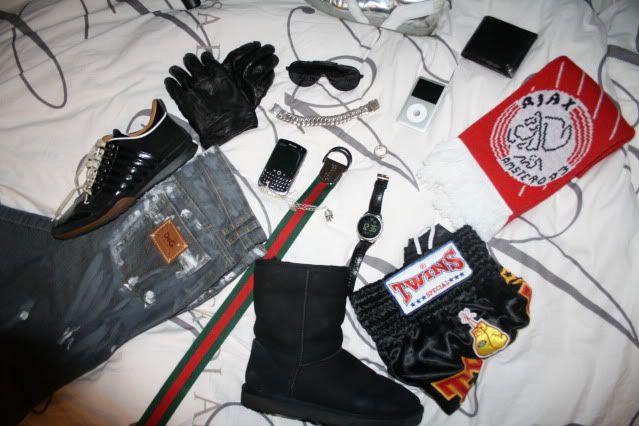 10. Tommie from The Netherlands
Ralph Lauren Sunglasses, Buddha to Buddha bracelet and ring, Armani watch, Blue Blood brand necklace, Ipod classic, Armani leather gloves, my favorite D&G skinny jeans, Gucci belt (genuine), my favorite Uggs, my favorite DSquareds, and my favorite Dior Homme sneakers. (My kickbox shorts and ajax scarf are items to show what I like and where I come from.)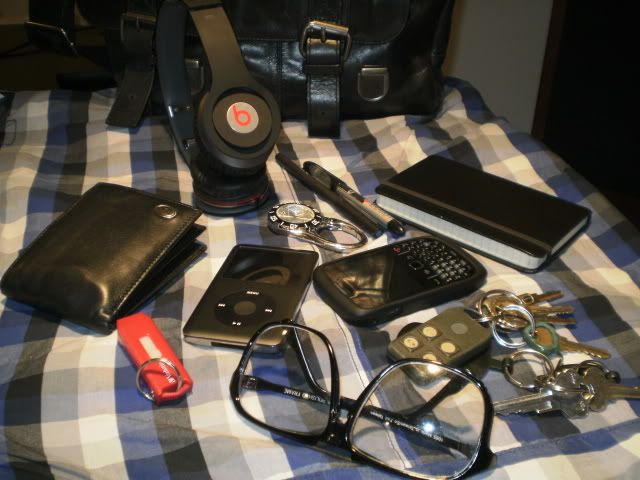 11. Roderick from Chicago
My Spectalces, House/Car Keys, Piccadilly Journal, Pens, Blackberry Curve, Belt clip watch, Beats by Dr. Dre Solo Headphones, 120 GB iPod, USB Drive, Nautica Wallet, and my Fossil Messenger Bag in the background.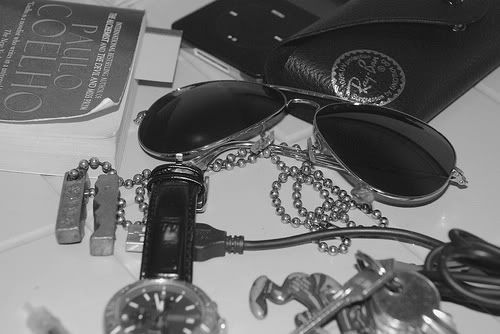 12. Essel from the Philippines
Ray-Ban Aviator shades-for those sunny days, Steel Necklace- liked the vintage look and abstract pendant, Fossil Watch- my ever trusty watch, Keys with Goofy key chain- had the chain for almost 10 years now! Ipod video, and my Witch of Portobello book-to keep me busy.
So…. which "his basics" photo is your favorite?
---
68 Comments
---
Leave a Reply