Because of my crazy busy schedule I haven't been able to give you guys my usual rundown of the shows from fashion week. So below I've covered a few of the past shows…
The prints, the texture, the designs, the everything…
Alexander McQueen
gives us his usual uniquely dark point of view, this time he does it with intricate prints and textures. (may he rest in peace).
–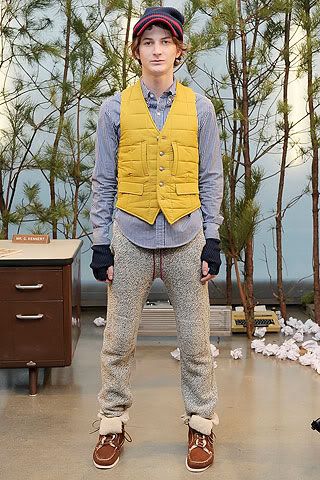 Band of Outsiders always has such fun with their styles. Their Fall 2010 collection literally reminds me of my high school friend Brian. He was this really rich kid who exclusively shopped at thrift stores. With his finds he'd create the most random ensembles, but somehow they worked for him. You don't know my friend Bri, so my style comparisons may not be resonating at the moment. Let's just say that their collection is like the ivy style of an occasionally wild and laid-back frat boy.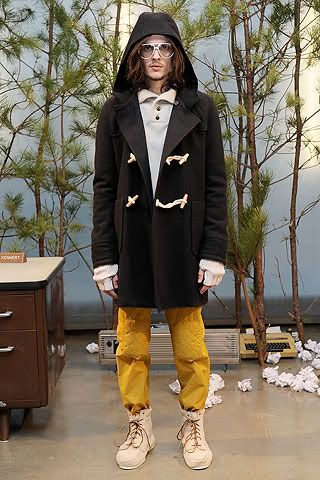 –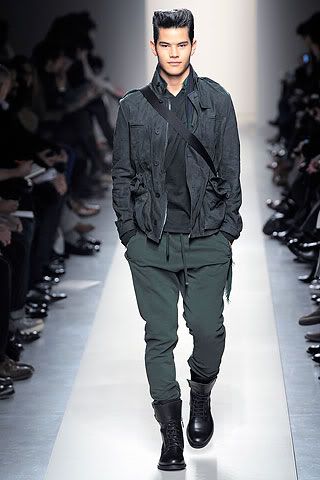 I'm SUCH a sucker for
Bottega Veneta
, secretly infatuated with most of their collections. For Fall 2010 they give us their usual perfect monochromatic inspired tones, but with a bad boy country edge. Lots of great pieces sprinkled throughout the collection, mainly in the first 1/3 (the last 1/3 lost me). I'm a little perturbed with some of the fashion show styling– like the heavily devilish pompadours, I would have preferred smaller ones, but that's a minor issue. All in all they have enough great pieces to make BV one of my favorites for next winter.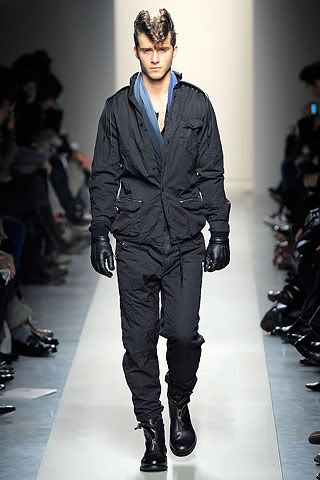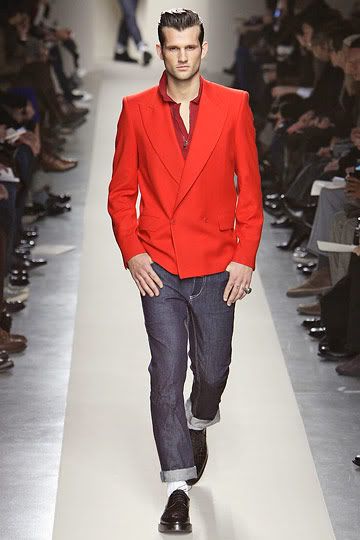 view more of the collection here.
–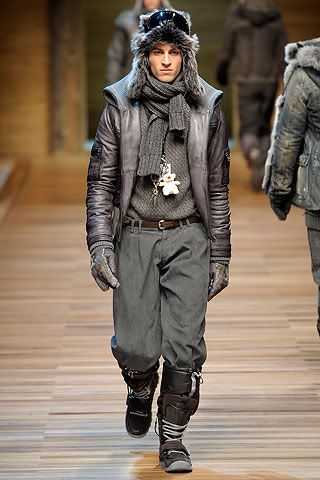 "Overindulgent Snowboarder Dressing in the Dark"
I felt like
D&G
raided my friend Chinny's closet, or atleast his hat collection. Layers upon layers upon layers of snow-gear, D&G's motto for this collection had to be "go hard or go home". Their excessiveness makes me ponder upon the future trends… we've been ruggedly simple for the past year or so. Is their abundance of clothing on the runway a sort of rebellion to the crucial downgrades of the economy? Or maybe, well, most likely, its just a response to the fact that humongous coats are for the birds, its all about layers, layers, and more layers boys. (With the world's schizophrenic weather you have to be ready to take it off and put it on).
–
Michael Bastian
. It's in the details… This is a great collection for those still swimming in the latest trends. A little preppy, a little edgy, lots of plaids, and Doc Martens galore.
Burberry Prosum
. Doing what they do best, they give us the most thorough collection of jackets and coats. I'll skip the extra verbiage and will simply say having atleast one of their jackets in your wardrobe is a must.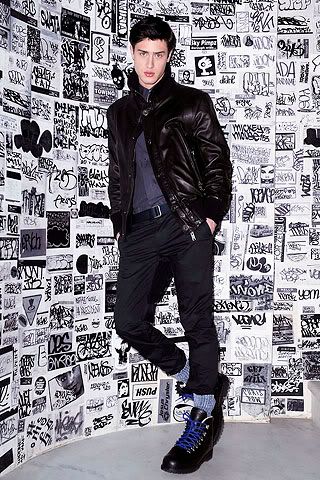 DKNY
. My fashion alma mater can barely do wrong, lol. Versatility, as usual, is key with DKNY's collection. In their usual hues of steel, charcoal, and blue the collection battles rugged and refined while always keeping its streetwise city style that can be worn by all.
Commonwealth Utilities
. They gave us what we wanted. This is the collection to choose from if you're a ridiculously handsome, manly, trendy yet conservative bloke.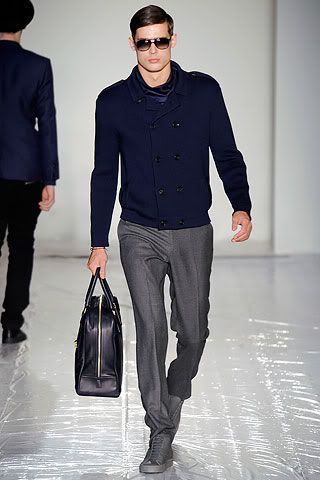 Spurr
Other collections to check out next Fall and Winter:
Michael Kors
,
Spurr
,
Victor Glemaud
,
Buckler
,
Tommy Hilfiger
,
G-Star, Loden Dager
,
and Trussardi 1911.
View all of the collections above plus more by going HERE.
*Check back soon for one of the anticipated Urban Gentleman Style and Trend Guides.
photos from NYMAG.
---
Leave a Reply