Two more days to enter and win one of HeadBlade's great shaving kits.
We'll be giving away ALL of the following:
- Executive S4 Shadow Kit
- Combo Travel Kit
- FaceBlade Travel Kit
- HeadBlade Sport (with 2oz products in pouch)
- FaceBlade (with 2oz products in pouch)
visit headblade.com for more information on these products.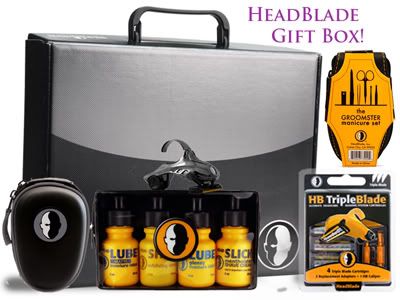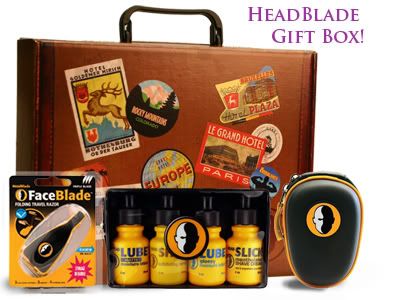 We're giving away
5 kits
so your chances of winning are pretty high. Leave your name, email, and let us know if you want to enter to win a FaceBlade kit, HeadBlade kit, or both–
Go Here
.
---
Leave a Reply
You must be logged in to post a comment.