Red Carpet Photos
from the
82nd Annual Academy Awards
held at the Kodak Theatre on March 7, 2010 in Hollywood, California.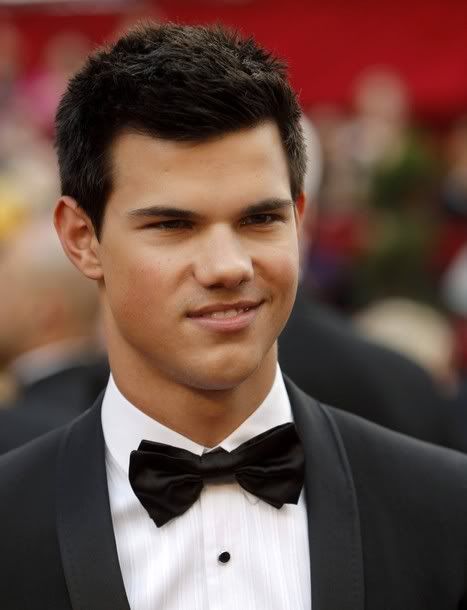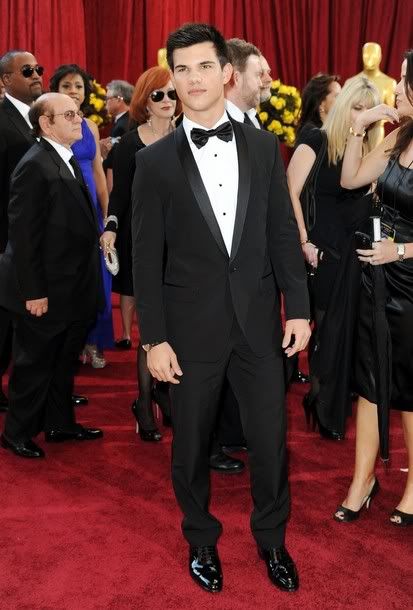 Actor Taylor Lautner wearing Dolce & Gabbana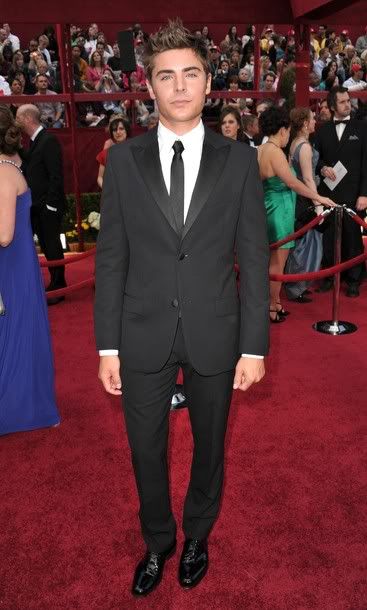 Zac Efron wearing Calvin Klein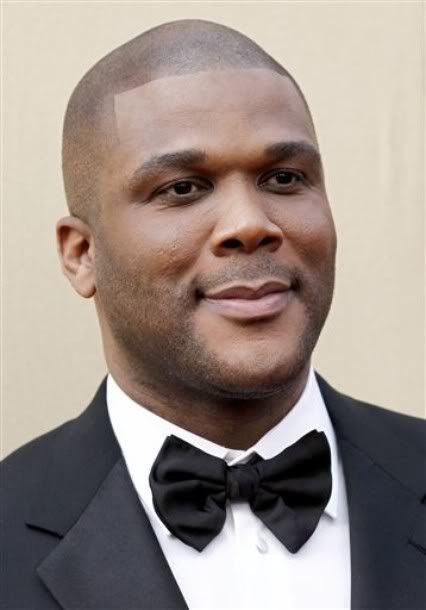 Super-Producer and Director Tyler Perry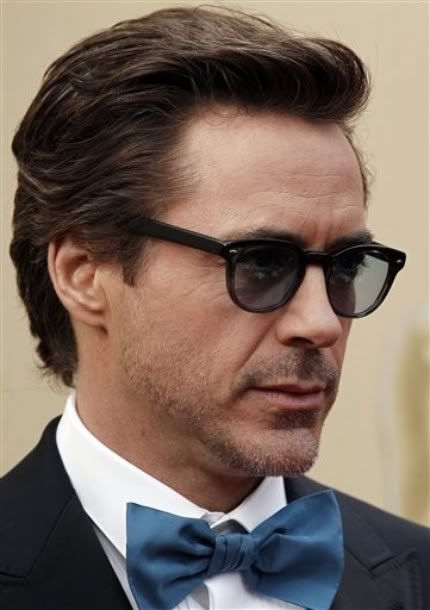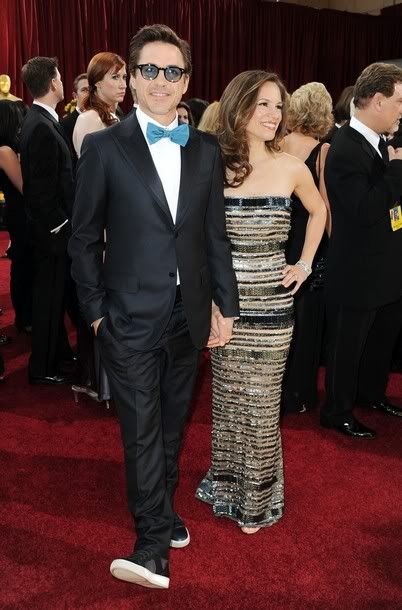 Actor Robert Downey Jr. and wife Susan Downey
(wearing Lanvin).
LOTS more pictures, fashion summary, and Oscar winners below: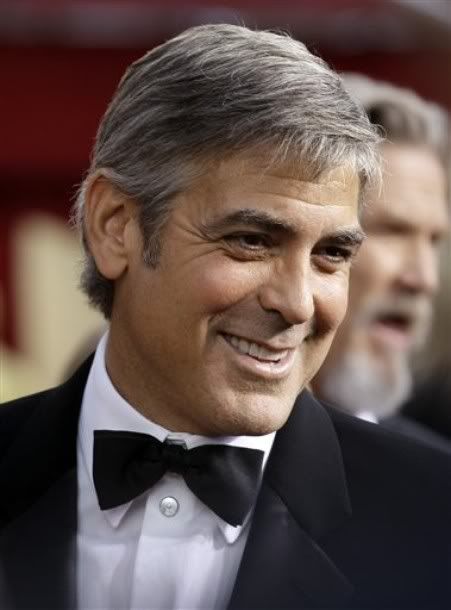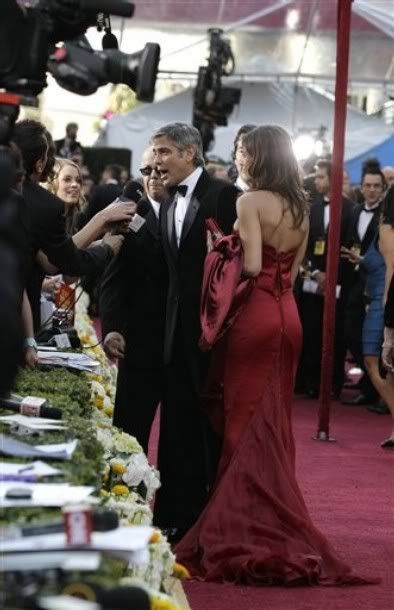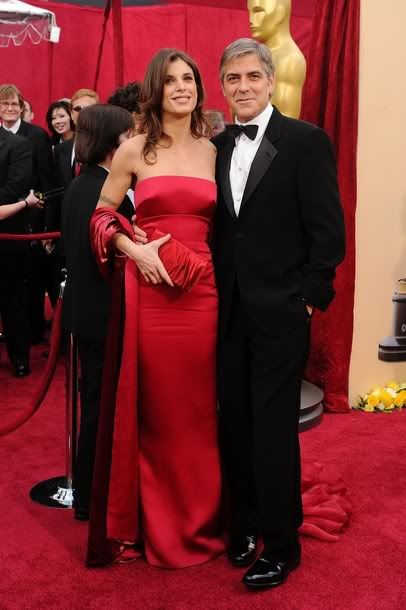 Actor George Clooney and girlfriend Elisabetta Canalis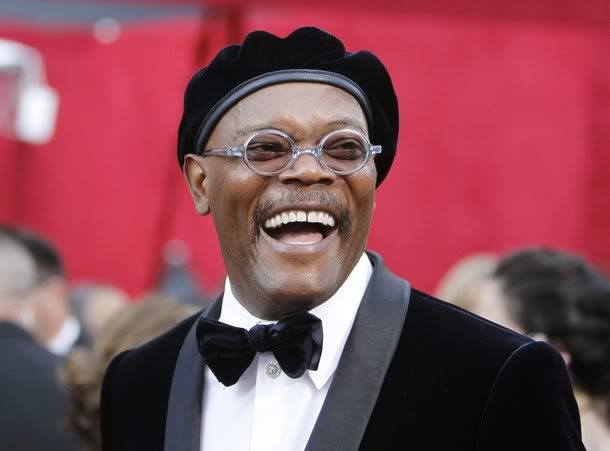 Actor Samuel L. Jackson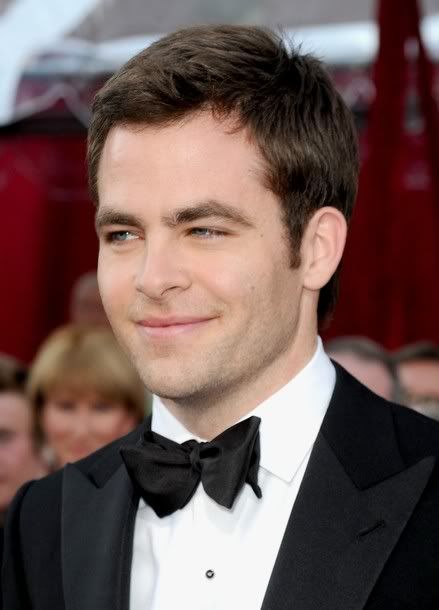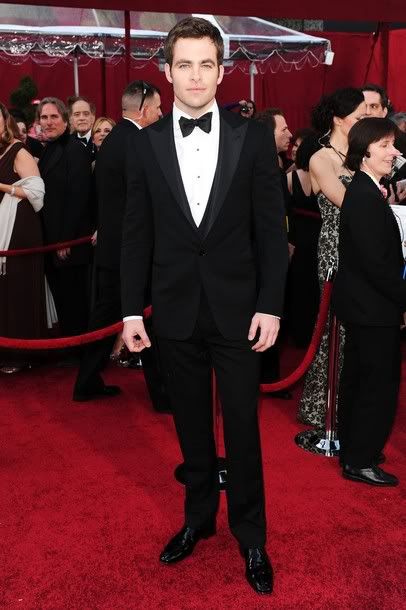 Chris Pine wearing a Ralph Lauren Purple Label tuxedo
and Ferragamo shoes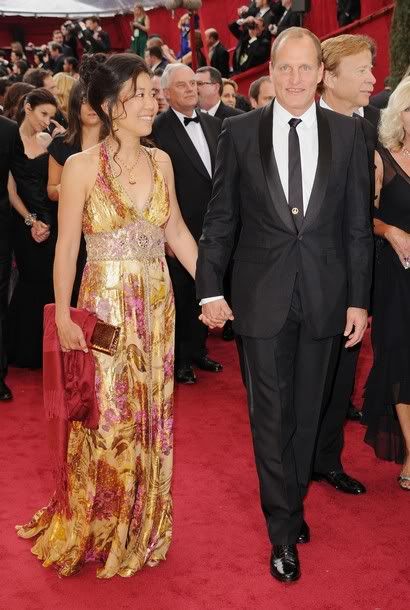 Woody Harrelson and wife Laura Louie
wearing a custom tuxedo, shirt, and tie by Burberry.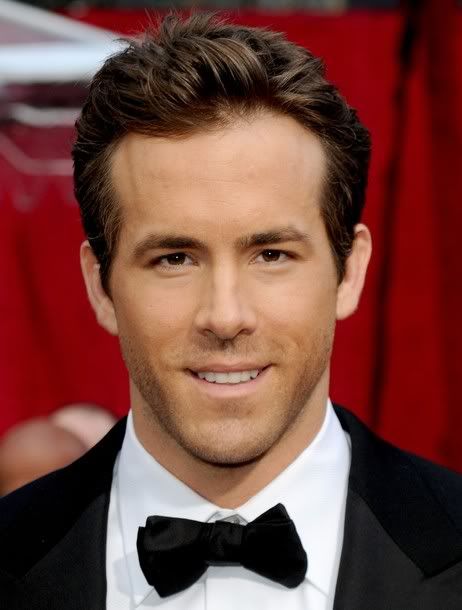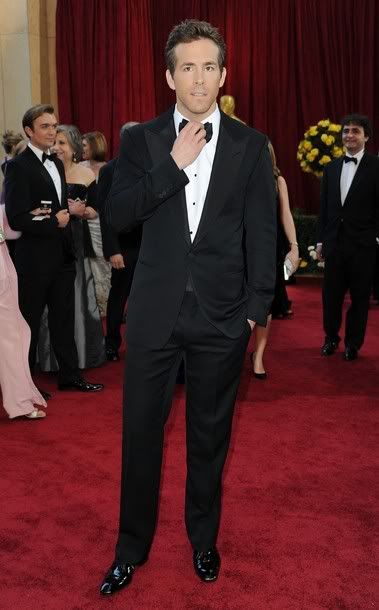 Ryan Reyonolds
Wearing a tuxedo, shirt, gold cufflinks,
cummerbund, bowtie, and patent leather shoes by Tom Ford.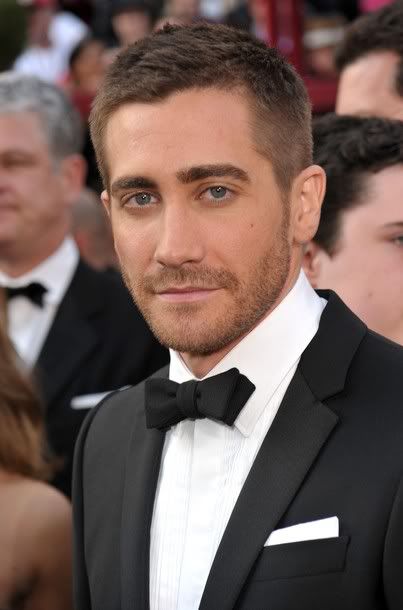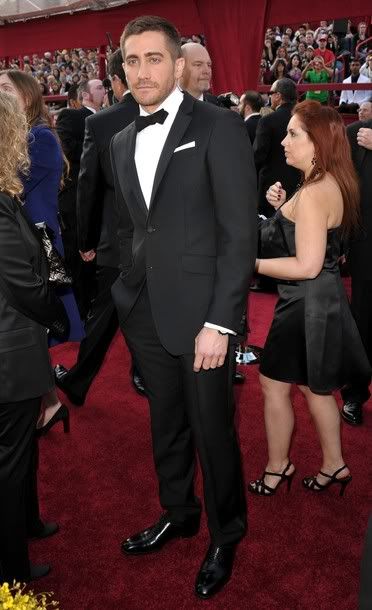 Actor Jake Gyllenhaal
wearing a Burberry suit and Ferragamo Tramezza shoes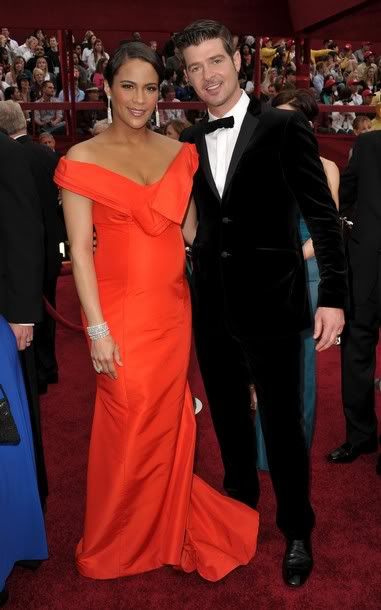 Actress Paula Patton and husband singer Robin Thicke
(wearing head-to-toe Burberry)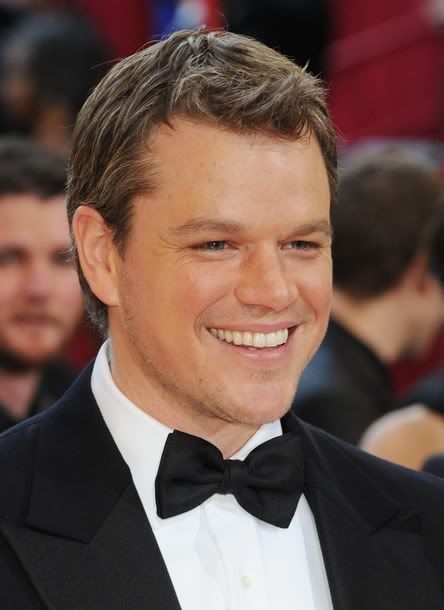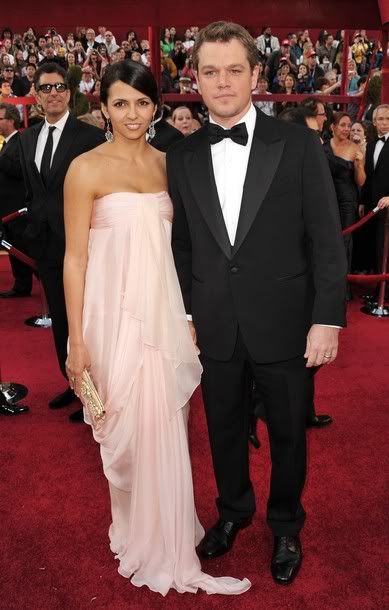 Matt Damon and wife Luciana Damonin
in head-to-toe Ferragamo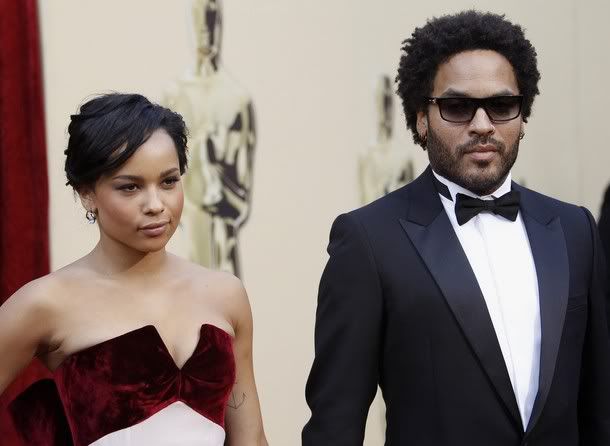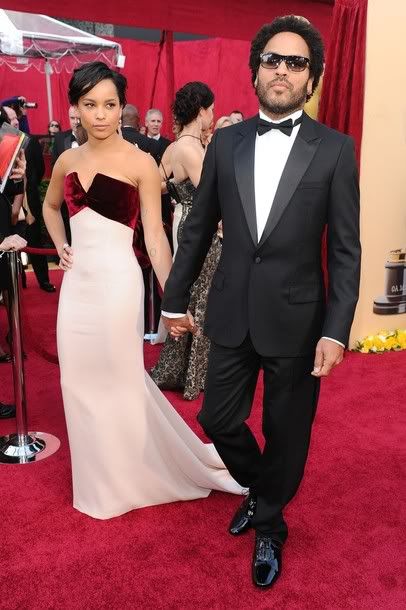 Actress Zoe Kravitz and father singer/actor Lenny Kravitz



'Hurt Locker' Actor Anthony Mackie in custom Burberry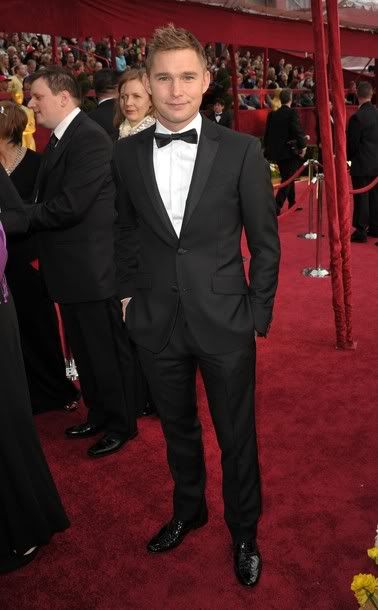 Hurt Locker's Brian Geraghty in custom Burberry

Actor Jeremy Renner wearing a 3-piece Emporio Armani
Summary: As usual the guys kept it classic in traditional tuxedos and bow-ties. Robert Downey Jr. was on of the few who stood out wearing blue-lensed wayfarers, a blue bow-tie, and Lanvin sneakers. If I had to give my choice for the most well-groomed it would probably go to Ryan Reynolds, he looked damn-near flawless and exemplified the "grooming trend" of the perfectly trimmed, light, 5 o'clock shadow.
Winners for the 2010 Academy Awards:
Best Picture: The Hurt Locker
Best Director: Kathryn Bigelow, 'The Hurt Locker'
Best Actress: Sandra Bullock 'The Blind Side'
Best Actor: Jeff Bridges,'Crazy Heart'
Best Supporting Actress: Mo'nique, 'Precious'
Best Supporting Actor: Christoph Waltz, 'Inglourious Basterds'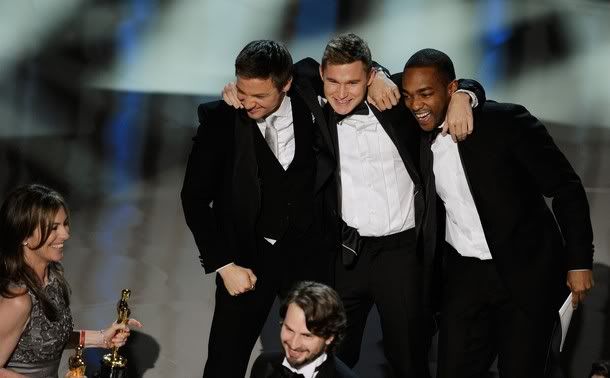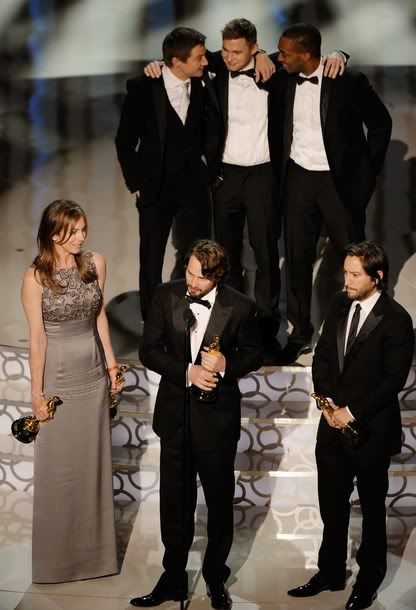 (Front L-R) Director
Kathryn Bigelow
, screenwriter
Mark Boal
and producer
Greg Shapiro
, and (rear L-R) actors Jeremy Renner, Brian Geraghty and Anthony Mackie accept Best Picture award for 'The Hurt Locker' onstage.
---
2 Comments
---
Leave a Reply