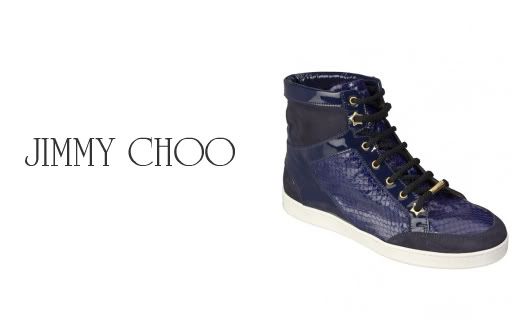 Lanvin, Prada, Louis Vuitton,
Louboutin,
and now Jimmy Choo. The market for designer men's sneakers is evolving at a rapid pace. In such an unstable economy, is this a wise move? Well,
Louis Vuitton's collaboration
with
Kanye
led their shoes to be sold out… yeah $800-$1200 pair of shoes were sold out in a matter of days, some even sold out in hours (many were pre-ordered though).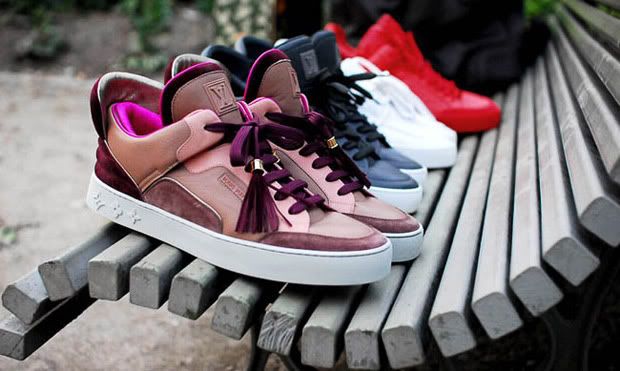 Shoe connoisseurs are still hawking them on eBay for up to $2,000… yeah, pretty crazy. So, clearly there is a demand for these high-end sneakers.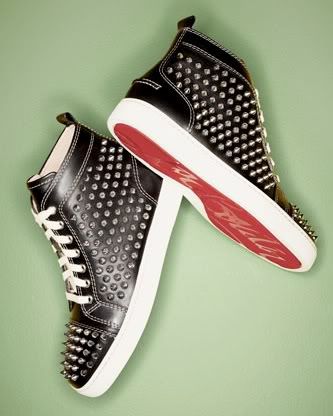 Louboutin Spiked-Hi Top Sneaker, $835
With producers like Pharrell and Swizz Beatz tweeting about and wearing the new men's Louboutin shoes, Christian has had alot of great publicity. I'm just curious about the overall sales of his studded shoes so far (if anyone has an idea, feel free to comment). And I really want to get a look at his complete collection because so far it seems to be never-ending, lol.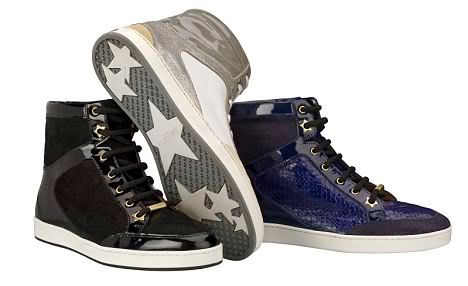 3 of Jimmy Choo's high-top sneakers
Jimmy Choo will be adding his fancy kicks to his pre-fall 2010 collection. There will be 8 styles, 5 high tops and 3 low tops. The materials for Choo's sneakers will range from suede to patent leather to snakeskin. And the price? $470 to $630. That's a few hundred lower than his luxury sneaker counterparts, so the price is definitely more economy conscious (in terms of luxury footwear)… But I guess the question is: will the lower price mean he'll sell more? maybe even sell-out faster? Or will his lower price tag just leave him with lower profit margins? Only time will tell. The Jimmy Choo sneaker collection will be available to purchase online in May.
*
What do you guys think about the rise in men's designer sneakers? Which ones are your favorite? Are you willing to buy them or will you stick to your $50 Chuck Taylors, $100 Supras, and $150 Jordans?
(louis vuitton sneaker price chart below)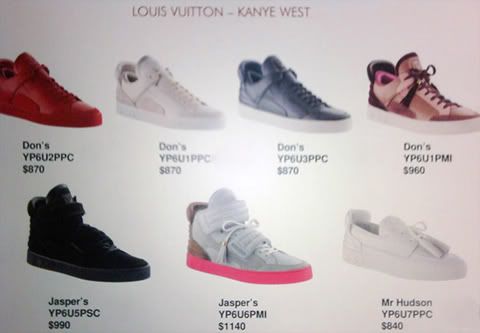 ---
6 Comments
---
Leave a Reply