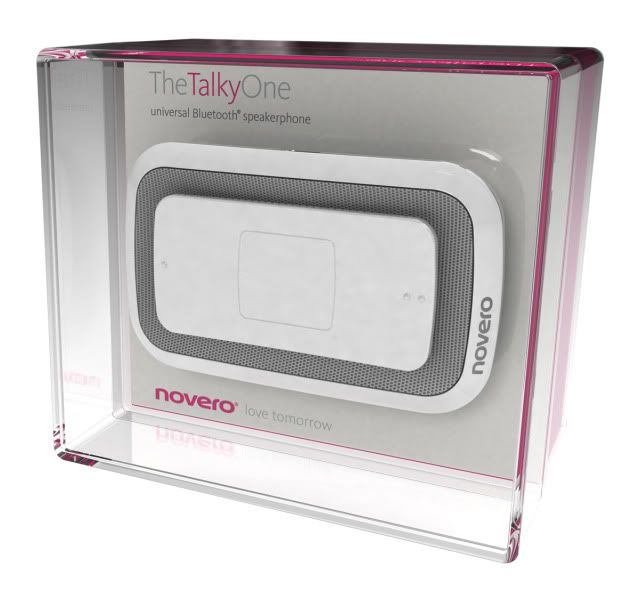 Last year we reviewed
Novero's TheFirstOne
as one of the most stylish bluetooth headsets on the market. This year Novero is unveiling yet another stylish solution for hands-free living–
TheTalkyOne
. Yeah, their product names are a little quirky, but TheTalkyOne's feature are far from it.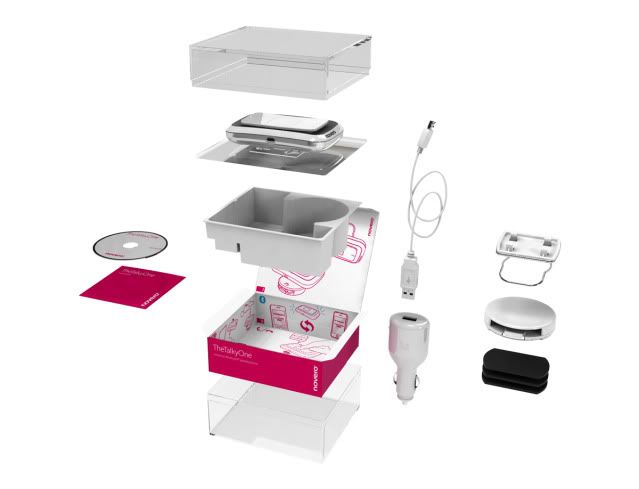 TheTalkyOne is a minimally-designed Bluetooth speakerphone, about the size of an iPhone that lets you make calls and stream music anywhere that you are – in the car, home or office. It is ideal for anybody that needs the added flexibility in their digital life, but doesn't want to settle for the usual unattractive (or just down right ugly) digital products.
perfect for car use
,
especially with the many
"no cell-phone while driving" laws
F E A T U R E S:
Crystal Clear Sound: TheTalkyOne uses best-in-class DSP, and the latest in noise reduction and echo cancellation technology
Bring Your Music with You: TheTalkyOne streams music in multiple file formats from your phone or Bluetooth enabled MP3 player, through stereo music streaming (A2DP 1.2)
Text-to-speech functionality allows TheTalkyOne to distinctly read text messages and announces the names of callers, if supported by your phone
Simple Pairing with Multipoint technology: Connect easily with 2 mobile phones. If traveling with a passenger, calls can be taken from either handset
Go Anywhere: TheTalkyOne is compatible with all major Bluetooth phones, and can be effortlessly mounted in any car, home or office interior with its versatile clip
It's only $139, and you can get it here.
m o r e i n f o r m a t i o n:
You can read the guide for TheTalkyOne by going to novero.com, click on service, click on manual, and choose TheTalkyOne from the drop down menu.
---
Leave a Reply