The new

Ford Fiesta

is offered all-around the world.
"Going Green," what exactly does that mean? Some people think it just means changing a few light bulbs from the regular ones to the squiggly ones, while others think it means giving up all that they love and all of their conveniences just to help out an already forsaken planet… not quite either of those.
I like to look at going green as a lifestyle movement, it's more about changing your mind, actions, and habits from selfish, wasteful, and unhealthy to more thoughtful, more peaceful, more healthy. Pretty loaded statement huh, yeah, but through our new series of "Gentlemen Going Green" features we will help you understand and adapt to this "better" lifestyle.
And no, we're not just going to be spitting out a bunch of facts about unplugging your appliances when you're going on vacation or not preheating the oven for more than 10 minutes to save energy, I mean those things are great, and those types of basic conservation tips will be included in our series, but not in the usual way. We're going to somewhat focus on products that will work to improve your lifestyle while indirectly reducing your "carbon footprint".
We found it appropriate to jumpstart this series with the Ford Fiesta, a car that was built to be stylish, extremely user friendly, and efficient (aka "green").

Not too long ago the Ford Motor Company invited The Urban Gentleman, and two other prominent bloggers, to fully partake in their "Inspired by Color" program. Along with project runway alum Michael Knight, renowned fashion stylist Memsor Kamarake, fashion trailblazer Constance White, LeToya Luckett, Tony Shellman, and a few others we were able to get a very personal look into the makings, features, and design of the new Ford Fiesta as well as add to the Inspired By Color campaign.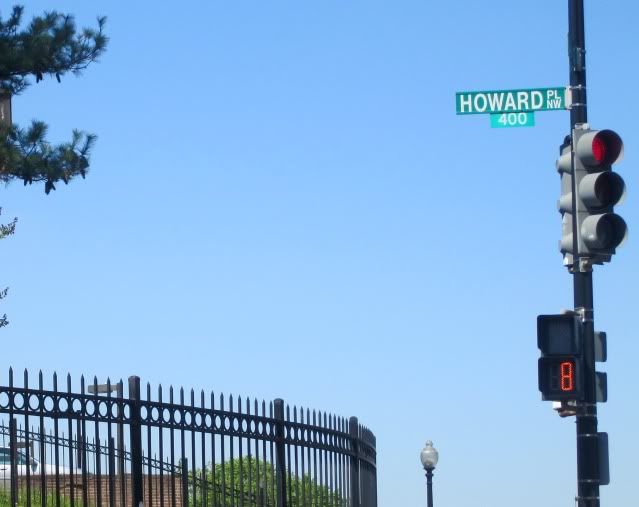 The program was held in Washington D.C and most of the Inspired by Color events took place on the historic campus of Howard University. (Sidenote: I didn't realize how posh many parts of the DC are I guess I had only seen the tourist areas in the past). Here's a few of the male contestants that came out…
Glenn

, he wasn't in the contest
he was apart of the staff
The few guys who came out get an A for effort, but their style wasn't as great as it could have been for guys trying to win the spot to be in Ford's national campaign. Besides Glenn and the guy in the sweater and button down, alot of the male contestants were dressed a decade or so behind, more late 90s/early 2000s, which is probably why a girl won the spot in Ford's national campaign. (But again they still get an A for effort, and atleast they matched their clothing with one of the Fiesta colors).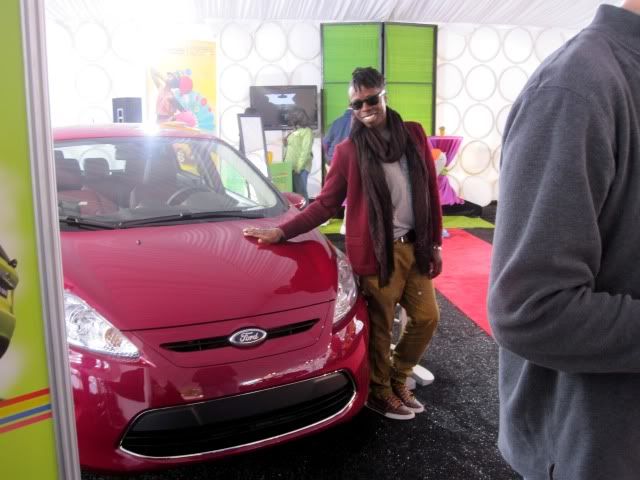 Fashion-stylist
Memsor Kamarake
just so happened
to be matching with this particular Ford Fiesta.
Ford Fiesta designer
Kevin George
schools
Tony Shellman
on the Fiesta's features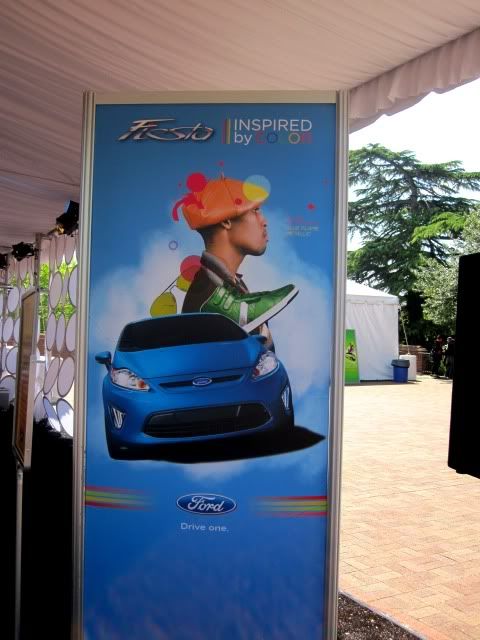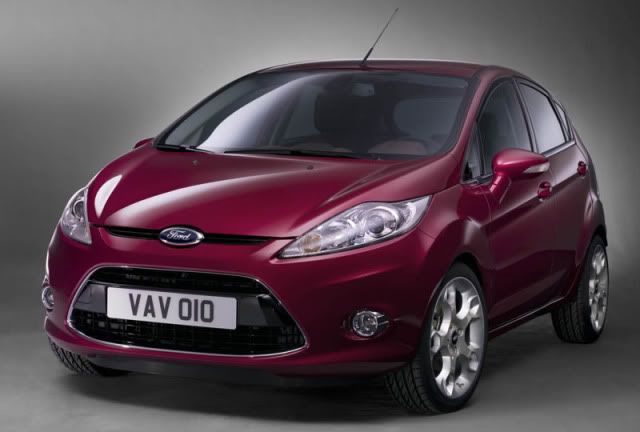 More about the Ford Fiesta:
Going on sale this summer, the all-new Fiesta features an expressive, vibrant design, sharp reflexes, and a global track record that will redefine U.S. small car customers' expectations. Featuring class-leading technologies and a projected best-in-class highway fuel economy of 40 mpg, Fiesta brings efficiency and convenience together in one package. Is anyone else sick of spending over $50 each time you go to the gas station? Well, if you're in the market for a new car or an extra car and don't want to have to shell out the big bucks for gas, then you should definitely check out the Fiesta.
It's also designed to be versatile, personal and adaptable. The Fiesta delivers best-in-class convenience and connectivity with the segment-exclusive SYNC® voice-activated communications system, as well as an expressive color palette and available graphics. So basically, you can tell your car what to do and it will do it. You'll be able to control your smart phone apps with only the sound of your voice, you'll also be able to control the following by voice command:
– Hands-free Calling
– Turn-by-Turn Directions
– 911 Assist™
– Music Search
– Vehicle Health Report
– Personalized Daily Info
– Business Search
– Real-time Traffic
– Audible Text Messages
To be able to control all of that with your voice is pretty sweet, huh? Yeah, not even all luxury cars can do that. If you want to learn more about the Ford Fiesta, go here.
Be sure to check out Ford Urban.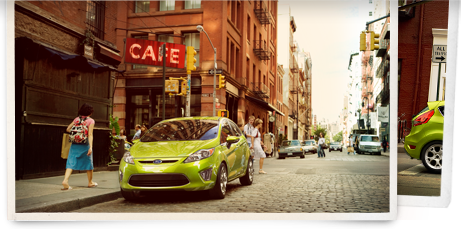 There's also a
Ford Fiesta Movement
happening, read about that
here
.
Special Thanks to Michelle Matthews-Alexander and Sarah Cunningham
---
2 Comments
---
Leave a Reply