From New York City to Tokyo, with Madrid, Milano, Barcelona, and Paris in between, check out the latest collection of street style photos. Maybe even get inspired.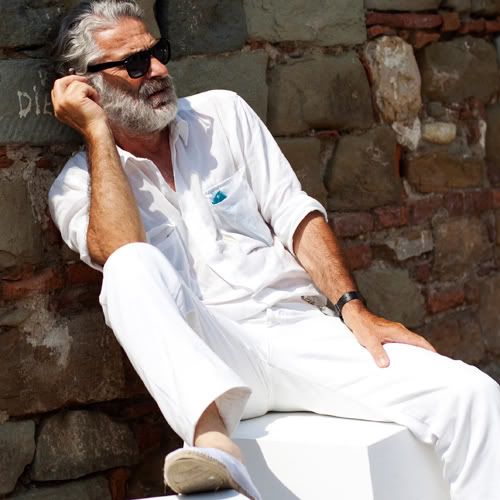 White Out.
Not everybody can do it,
but those who do almost always look great.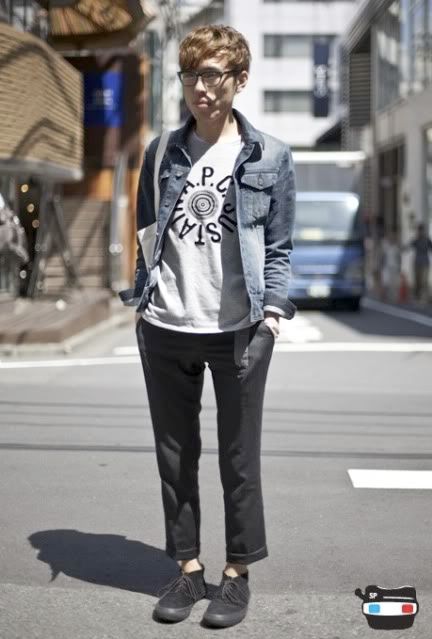 A lifetime essential– the jean jacket
. The popularity of the jean jacket will fluctuate with each season. But it will, for sure, never completely go out of style.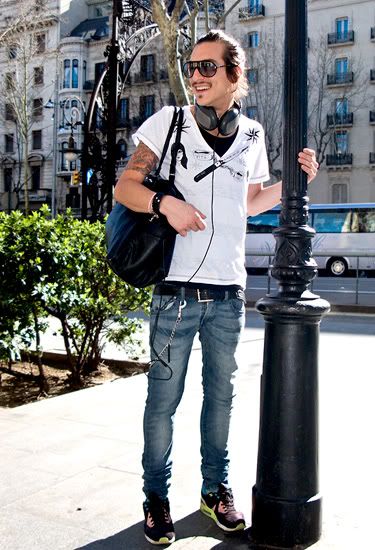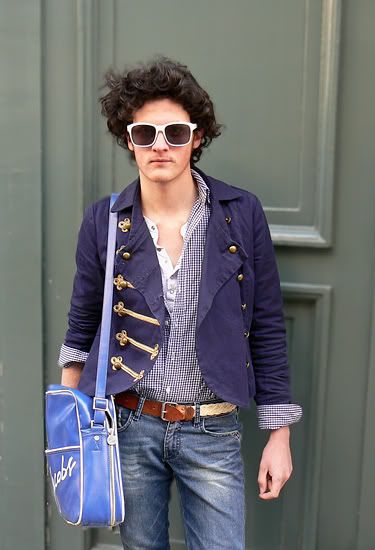 Still drumming. The band jacket is still hanging around.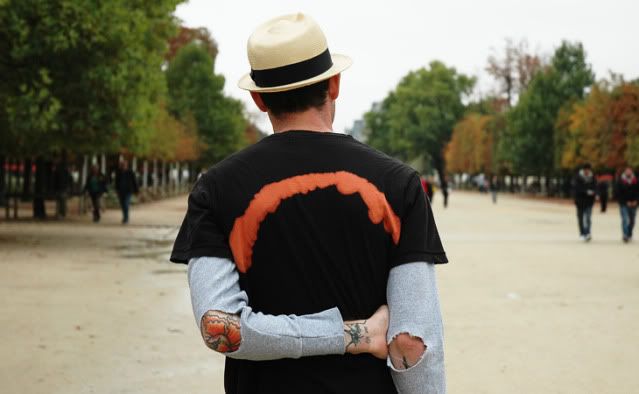 A little tear and tatter can add character to clothes
Purposeful geekdom.
I can finally admit that I never cared for the Willhem x Farrow glasses, (as seen above) they've just always looked, well, lame (for lack of a better word), lol. So those shades combined with the button-up white uniform shirt, high-watered black trousers, and elongated worn-in shoes makes this guy look like the ultimate geek– or a cartoon character. Either way, he still has a sense of personal style.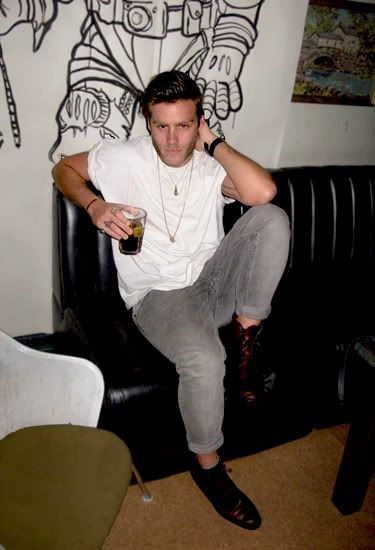 Buttoned-Up is how alot of the cool kids do it.
(He should loose the purse though, unless of course it's a computer bag, which means that he just shouldn't hold it quite like that).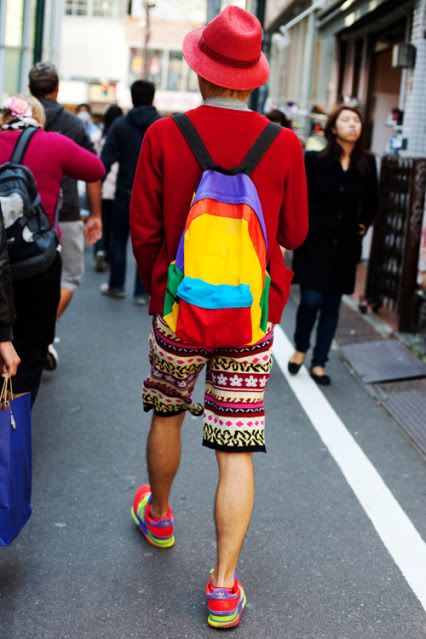 90s summer camp x colorized, gone wild?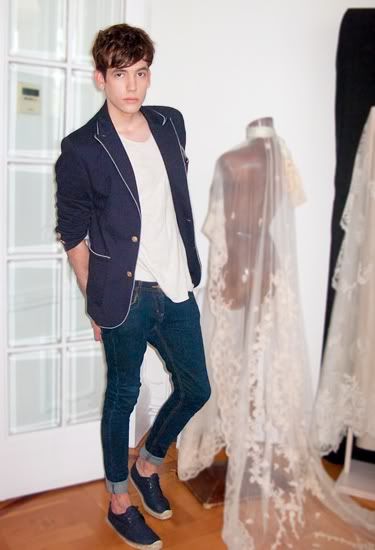 "The Basics"
You may not wear yours the same fit as this guy, but when in doubt this Spring opt for a white tee, blazer, dark denim, and a pair of casual low-tops. Its hard to go wrong with those four.
"And a hint of fatigue". Army Fatigue/Camouflage is making its way back into our lives. From celebrities like Drake and Rihanna to fly stylish folks around the globe. Everyone is bringing back out or adding in one or two camouflage items to their wardrobe. This guy chose a jacket, the guy above him chose a bag, I chose a hat, what will you choose?

"Going Sockless" is how a gentleman stays cool in the warm months.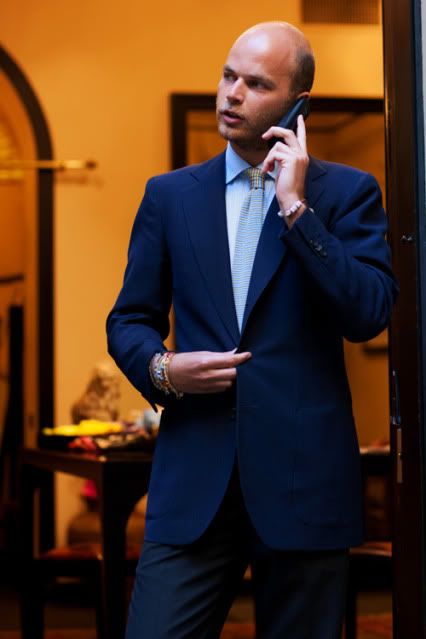 The beads.
I really didn't think that this trend would move so quickly, but it did. It's hard to find someone, no matter wealth/status/race/or religion, who doesn't bead it up every once and awhile. I guess the internet really does make trends alot more global.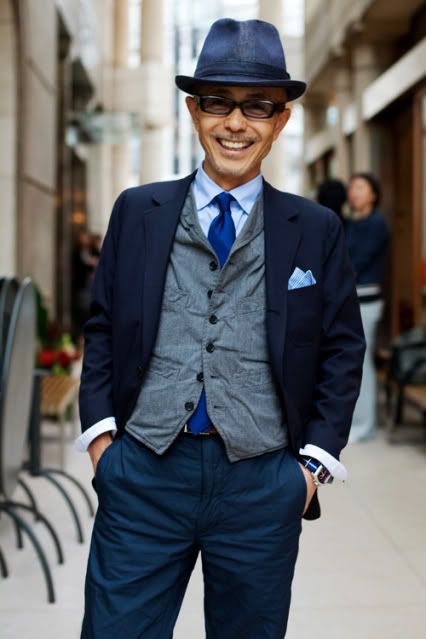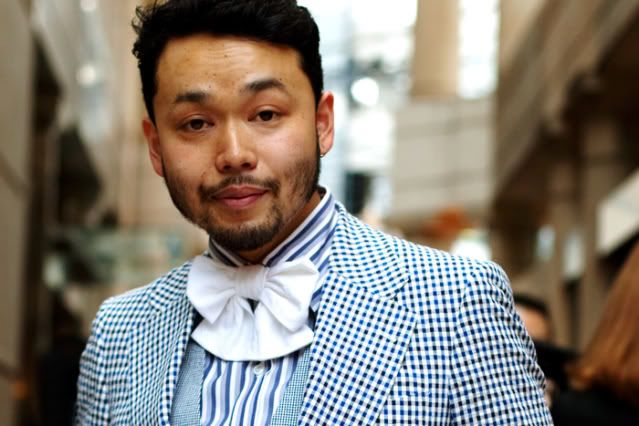 Quite beautiful. I wish Scott Schuman (or one of his photographers) would have taken a full body shot of this guy's ensemble. I'm curious to see his pants and shoes.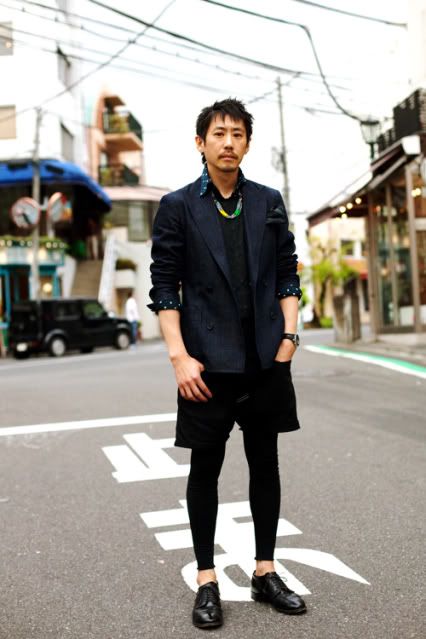 "Shorts over leggings" one of the bolder Spring/Summer trends…
And this guy handles it pretty well

Harem Nation… featuring Nike Blazers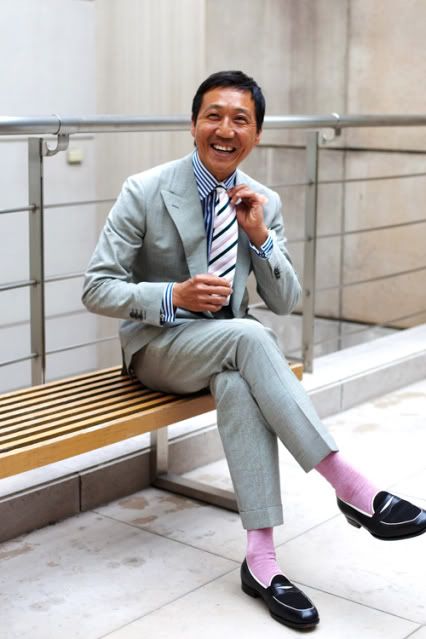 So darn elegant. Love this one.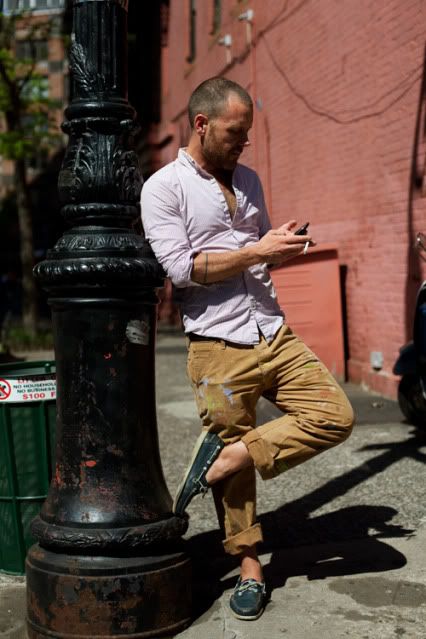 "Gritty Sexy" is how I suppose this lad could be described. The ensemble is great in a picture, but I'm not sure if we'd love it as much in real life, hmmm….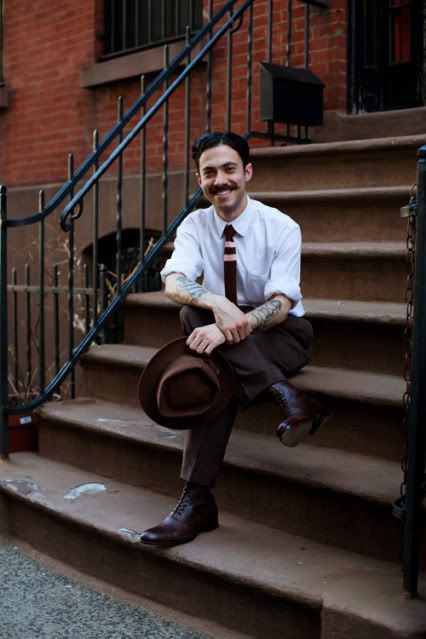 Whimsical elegance. It's so important to ingrain your personality into your style. It helps tell the story of who you are.
Photos from
:
TheSartorialist.blogspot.com
,
LeLook.eu
---
4 Comments
---
Trackbacks
Leave a Reply