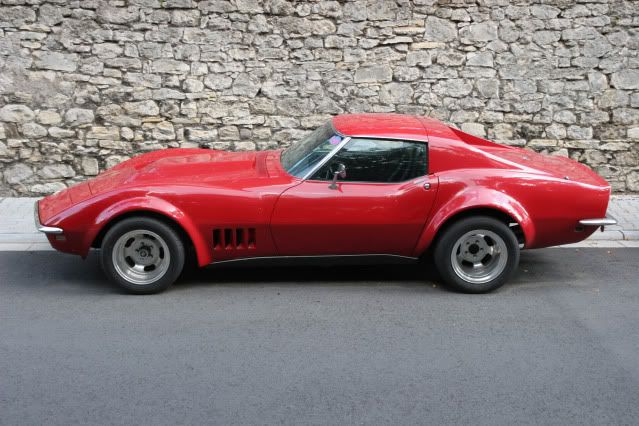 Generally speaking, I'm happy person, but there are a couple of things in life that make me more than just happy– one being old school American cars. One of THE greatest things about summer is seeing everyone pull out their Chevy SS's, classic Mustangs, Firebirds, you know what I'm "tamout", lol. No but seriously I've been doing alot of riding around these past few days and of course the Maserati's are hot, the beamers (BMWs), the four door Porsche Panameras (a car I hope to own sooner than later God willing), I've even seen three Lambos cruising around my area this past week, but there's something awfully fantastic about seeing a meticulously clean old school ride.
So, this week will be an ode to summer and to classic cars. My favorites being the old Corvettes, Mustangs, Camaros, 1968 Firebirds, 1971 Plymouth Hemi Cuda convertibles and what not… yeah, well this week will be about those and of course style will be integrated into the mix. Oh, and if you have an old school ride, feel free to shoot us an email with photo attachments (info@theurbangent.com).
Stay Tuned… Mustangs are up first.
---
2 Comments
---
Leave a Reply