Our latest round-up of
men's sales and deals
from around the web, intermingled with items (just shoes for now) that would merge nicely in an Urban Gent's schoolyard wardrobe and that are worth getting.
Shopping: Last year it was all about "if i had to shop for you online today, this is what i'd buy", this time it's more like, "this stuff is pretty darn fly, and if you can add it to your wardrobe please do."
Converse: Men's shoes.
All-Star Slim Garment Dye, were $70 on sale for $49.99. These are pretty sweet. I can see them teamed up with a pair of slim fit jeans (for some reason G-stars come to mind), a well fitting button-up– buttoned all the way up (sleeves rolled), and classic shades.
Toms:
Brown Waxed Twill Men's Cordones,
$69. For me it's like this: if I can look amazing and help out the less fortunate at the same time– why the hell not, lol. The purpose of these Toms are just to add a little spice to the wardrobe, like when you're headed to the college football games, instead of wearing sneakers or deck shoes– you throw these on. Or if you're going out on a Saturday night, maybe choose these instead of the brown loafers you would typically wear.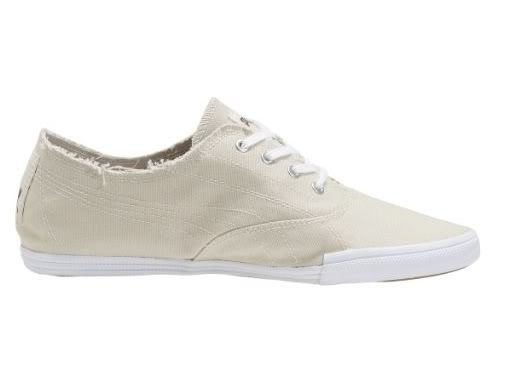 Puma Tekkies. Here's a great buy, these shoes are on sale for $27. You can sport them through the rest of the summer, part of the fall, then bring them back out next spring. And let's face it, its tough finding men's shoes under $30, sooo, yeaa sizes are scarce but they have these in off-white/khaki, red, brown, and navy… I'm partial to the off-white/khaki.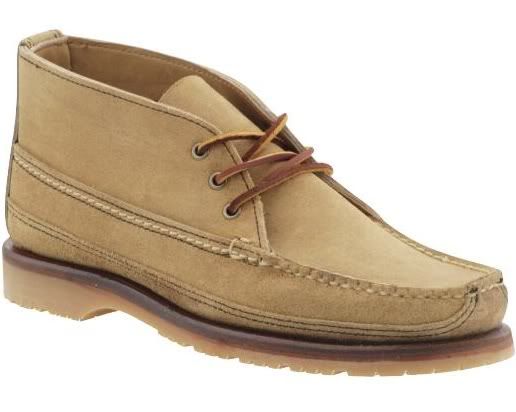 Red Wing Wabasha Chukka
, $220. Sometimes you have to take a chance on a pair of shoes that you can go either way with. You know the kind of shoes that you look at, then squint your eyes a little, and you make that little noise "aaaeennn…" or maybe it's a high-pitched "hmmmm" (lol, I don't know how to "write" the noise), basically you think, "these shoes are sorta subtly badass, but they're also a little risky." These are those type of shoes to me– these will either go fantastically right or they'll be aiight, depending on who wears them. For me these are a clean combination of a 6 inch traditional wheat colored timb boot -and- your average pair of chukkas, with small moccasin undertones and a hint of deck/boat.
Marc Jacobs College Ankle Boot
, $568. I don't know why, but these really do it for me. They're like a relaxed elegant military boot. I usually wouldn't go this shiny, but theses work. Hmmm…. oh, okay, I know what it is, these are like a "calmer" version of Dr.Martens. Either way, I like them, these would make for a great 2nd or 3rd winter boot.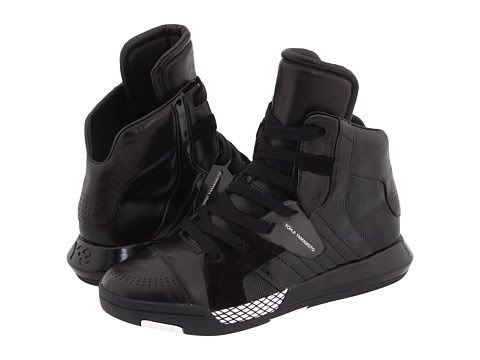 Adidas Y-3 by Yohji Yamamoto Neo Tech
, $364. I see these shoes and I think, "Just stunt on 'em". Seriously though, sometimes you just have to go hard or go home and these shoes bring it. Yeah, it's alot going on in some sense, but they're black and they'll look good winter after winter, summer after summer, atleast for the next 3 years (especially since trends are just leading right back into the 90s… I'm waiting for LA Gears to return on the scene, lol…).
I can't send y'all back to school without a fresh pair of white kicks (remember when you haaaaad to get a fresh pair of white shoes before every school year? I do. Some years I opted for Adidas, others Fila's, as I got older Hi-Top Pumas made the top of the list, but I particularly remember choosing K-swiss a couple of times when I had to wear uniforms to school. So since everyone around here is prepped out anyway, I think a
classic pair of K-swiss
would be a good move for someone looking for a simple pair of white shoes. They'll look good with navy, khaki, plaid, stripes, etc. (Don't forget to use the 15% off discount code BTSSHOES10). If, the k-swiss aren't for you, then you can choose one of the many pair of white shoes above (so maybe common projects, creative recs, supras, nikes, just take your pick).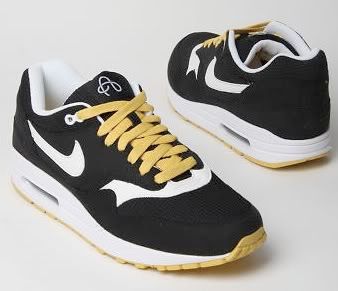 Nike Air Max 1
Omega Pack
, $148.06. Traditional Nike trainers is how I see these. For some these will be a comfortable weekly school shoe for others a fresh weekend shoe, either way they're a safe bet (and they're limited edition).
More items will be featured in Part III

Click HERE for The Schoolyard Wardrobe Part I
---
1 Comment
---
Trackbacks
Leave a Reply