Gentlemen, please take 2 minutes to fill out The Survey. (<– click there) (Let us know if the survey malfunctions or something).
Thanks Gentlemen (and Ladies). I know we've been sorta incognito, but continue to check back, there's ALOT to look forward to (very soon).

In conjunction with the
National Suit Drive,
Men's Wearhouse invited
The Urban Gentleman
to spend a little time in one of their stores for an exclusive shopping experience.
We visited the Buckhead store off Peachtree Rd. in Atlanta, and were very kindly greeted by the staff upon entering.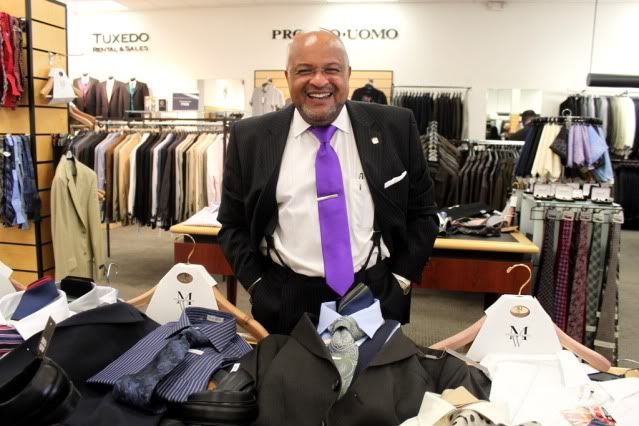 Buckhead store manager and Louisiana-native, Larry Hubbard, charmed us all afternoon, while giving us a few clothing facts and advice along the way– I'll sprinkle in a few of his words throughout. Let me start off by saying we truly had the complete Men's Wearhouse experience. We began in suits and sport coats, hit up pants and dress shirts, then worked our way around to accessories, shoes, and casual wear. Check it all out below:

From now until September 30, Men's Wearhouse is helping disadvantaged job seekers get a boost of self-confidence during the retailer's third annual National Suit Drive, the country's largest collection of gently used business attire.
The National Suit Drive, held at the more than 1,000 Men's Wearhouse locations throughout the country, collects men's and women's suits, shirts, jackets, ties, belts, and shoes to donate to approximately 200 local charities that support those in transition looking for work. For a complete list of store locations and charities involved, visit www.nationalsuitdrive.com.