This week we're going to mainly focus on grooming. We'll be reviewing 1-2 products per day starting with the more attainable brands to the luxury brands. We'll also try to review a few colognes as well (though they may have to wait until next week). So be sure to be ready with your opinions on the products we cover. (3 Urban Gent with similar skintypes have reviewed the products).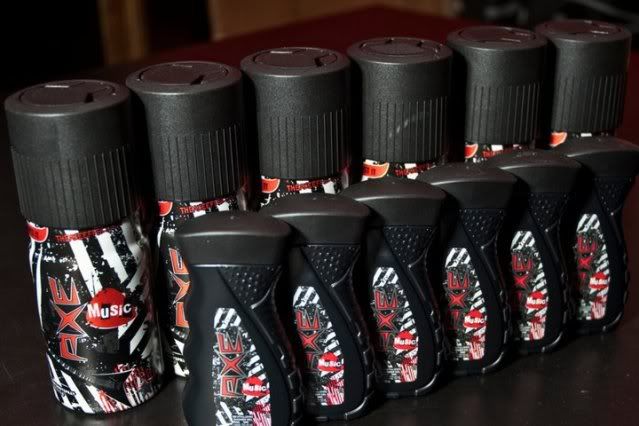 Axe Music is from Axe's latest line-up of products. We've reviewed much of their stuff in the past and as everyone can tell each set has a different theme… this time Music, particularly Rock Music.
Urban Gent Review: The main thing that changes in different AXE collections is the fragrance which is inspired by the theme. In AXE Music you'll smell scents of leather and wood, two typical rocker scents (atleast the leather is). If you're an avid AXE product user, it doesn't hurt to try out their new deodorant bodyspray and revitalizing shower gel. You can get the Axe Music Line, here.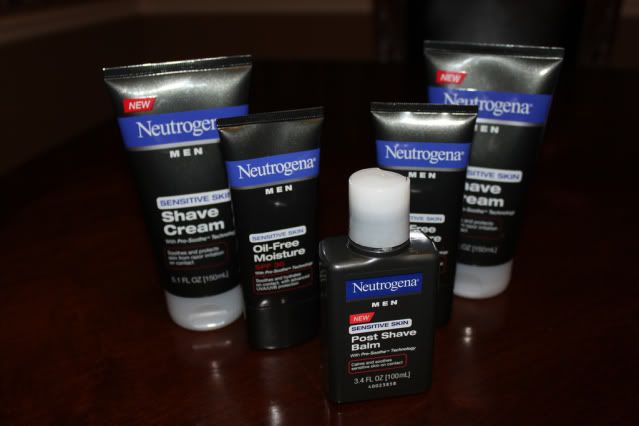 Neutrogena has a men's skincare line, and recently they've released a sensitive skincare line that has "Pro-soothe Technology". Pro-Soothe technology is a unique combination of naturally derived ingredients, soothes, heals, and moisturizes dry, sensitive skin.
3 Main products in this line:
Shave Creme: Helps prevent irritation as a result of shaving
Oil-Free Moisture: Oil free non-greasy formula protects and heals with SPF 30.
Post Shave Balm: Heals and protects sensitive skin
Urban Gent Review: Neutrogena is a trusted brand anyway, so its no surprise that the products works pretty good. The soothing and calming, and the products "healing powers" are pretty much felt. If you have sensitive skin and are on the market for a new line of shaving products, it's worth giving Neutrogena Sensitive Skin a whirl. Also, If you are one of those guys that just uses plain soap to shave (I know there's some of you out there) then this is a nice product to start with (they also have a line for regular skin). You can get the Neutrogena for Men, here.
---
1 Comment
---
Leave a Reply