This week we're going to mainly focus on grooming. We'll be reviewing 1-2 products per day starting with the more attainable brands to the luxury brands. We'll also try to review a few colognes as well (though they may have to wait until next week). So be sure to be ready with your opinions on the products we cover. (3 Urban Gent with similar skintypes have reviewed the products).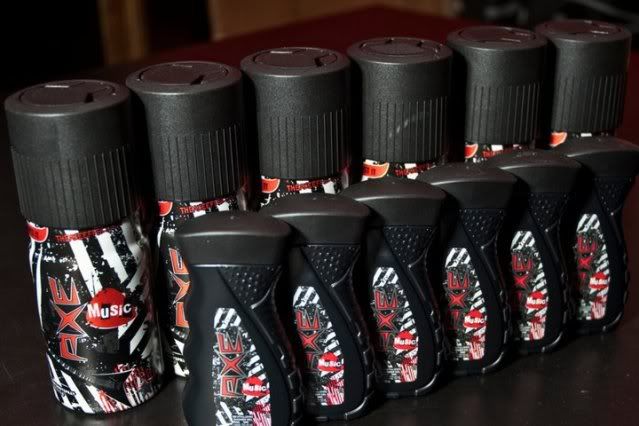 Axe Music is from Axe's latest line-up of products. We've reviewed much of their stuff in the past and as everyone can tell each set has a different theme… this time Music, particularly Rock Music.
Urban Gent Review: The main thing that changes in different AXE collections is the fragrance which is inspired by the theme. In AXE Music you'll smell scents of leather and wood, two typical rocker scents (atleast the leather is). If you're an avid AXE product user, it doesn't hurt to try out their new deodorant bodyspray and revitalizing shower gel. You can get the Axe Music Line, here.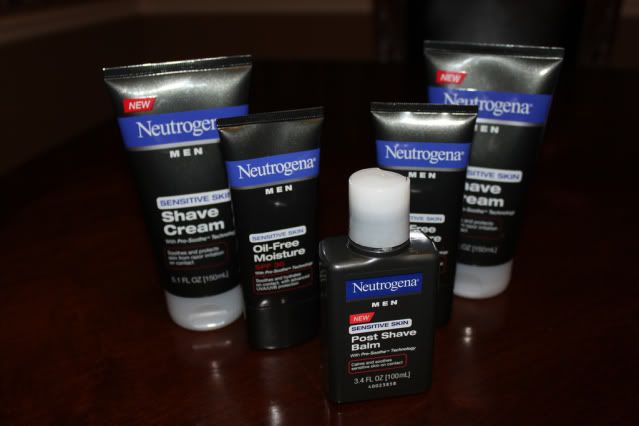 Neutrogena has a men's skincare line, and recently they've released a sensitive skincare line that has "Pro-soothe Technology". Pro-Soothe technology is a unique combination of naturally derived ingredients, soothes, heals, and moisturizes dry, sensitive skin.
3 Main products in this line:
Shave Creme: Helps prevent irritation as a result of shaving
Oil-Free Moisture: Oil free non-greasy formula protects and heals with SPF 30.
Post Shave Balm: Heals and protects sensitive skin
Urban Gent Review: Neutrogena is a trusted brand anyway, so its no surprise that the products works pretty good. The soothing and calming, and the products "healing powers" are pretty much felt. If you have sensitive skin and are on the market for a new line of shaving products, it's worth giving Neutrogena Sensitive Skin a whirl. Also, If you are one of those guys that just uses plain soap to shave (I know there's some of you out there) then this is a nice product to start with (they also have a line for regular skin). You can get the Neutrogena for Men, here.
Deemed, "The Future of Shaving", Philips Norelco SensoTouch 3D is the latest "great one" in the world of men's shaving and grooming. The SensoTouch's design makes it simple to use, with an easy grip handle and touch screen interface… yeah, I know, crazy right? lol. The easy grip gives you enhanced control and the touch screen interface shows the remaining battery capacity and charging status. This shaver really is a beaut…

Check out the 3 main features:

· GyroFlex is the distinctive three-dimensional component that allows the shaver to perfectly follow the unique contours of the face. It ensures that minimum pressure is needed so that the shaver delivers a close shave without skin irritation.
· UltraTrack is the new innovative shaver head that pivots around, tilts inward, and flexes outward to adjust seamlessly to every curve of the face and neck, facilitating a faster shave and closeness which also minimizes pressure and irritation. Whether there's stubble or problem-causing longer hair that can lie flat against the skin, UltraTrack captures all hair by using three specialized shaving tracks: slots for normal hairs, channels for long hairs and holes for short stubble.
· The SkinGlide system reduces pressure and therefore irritation by combining a smooth flat surface with rounded edges to glide smoothly over the skin. The Aquatec sealing enables the use of shaving gel for additional skin protection.
Get the shaver and read more reviews, here: Philips Norelco 1250 SensoTouch 3d Electric Shaver
Talent is God-given. Be humble.

Fame is man-given. Be grateful.

Conceit is self-given. Be careful.
-John Wooden