Very early this fall Strivers Row designer/owner Jason Geter sent us a few photos of his new clothing collection and invited us to check out the store…. and I must say we were thoroughly impressed.
First, The Brand: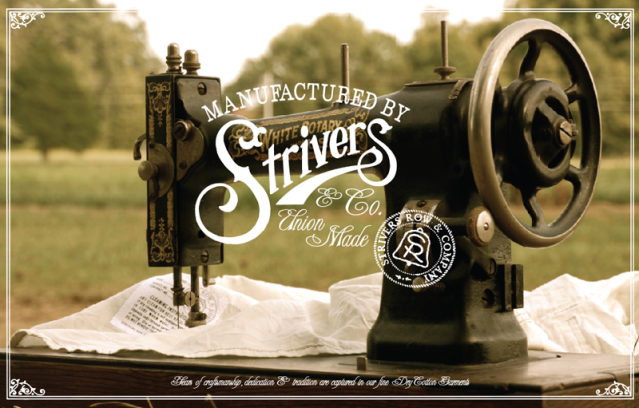 Strivers Row is one of those brands with a strong sense of history and meaning. It's a men's lifestyle brand that breathes life into fashion by studying the past.
The collection is a personal expression of a lifestyle that respects the juxtaposition of form and function, past and present, and in an environment that is both relaxed yet refined. The collaborators behind the Strivers Row brand, Emmett Harrell (the creative mastermind behind Akademiks and PRPS) and Jason Geter believe that in fashion, more than any other form of expression, the work must commend itself for some other reason than its cleverness or originality, or it will clearly wear out its welcome.
The Flagship Store
Walking in we were warmly greeted by the manager, Will. This guy is very congenial, he told us that he tries to make sure that Strivers Row isn't just some "stuffy" boutique in a rich area where the employees are arrogant for no reason. So whether you step into Strivers Row in jeans and t-shirt or a Canali suit and 7-fold tie you'll get good customer service. Why can't all stores be like that!?
Will showed us around and filled us with plenty of information from the brands they carry to selvedge denim and much more…
Strivers Row & Co. carries a number of brands: Strivers Row, PRPS, Stone Island, Canterbury of New Zealand, Jean Shop, Warehouse Co. Duck Digger, BkC, Mister Freedom, Dita, and more. We had a long discussion with Will about selvedge denim: the 'highest-selling' brands: (Nudie, G-star, True Religion, Evisu, APC, and Diesel, just to name a few)… he put us on to one of the very few American custom jean shops: Imogene and Willy... and of course we took a closer looks at Strivers Row denim.
Strivers Row is one of the few denim brands, if not the only, that has their name custom embroidered on the selvedge. Other companies may have their names pre-stamped on the selvedge, but Striver's is actually embroidered (post jean being made)… so there's a very high attention to detail when it comes to Strivers Row, which makes sense since Jason Geter spent months researching denim in Japan before creating their own.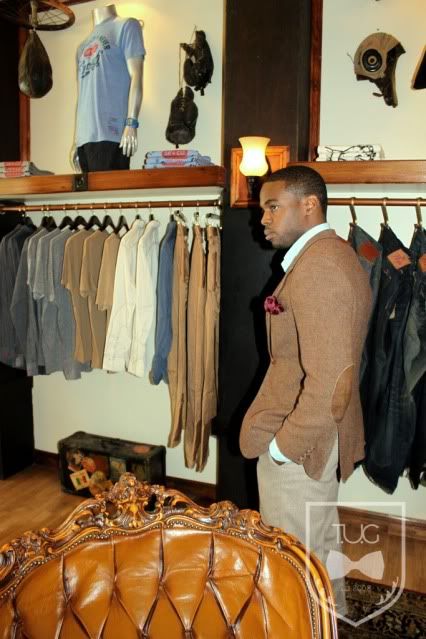 READ MORE AND SEE MORE PHOTOS BELOW —->

Strivers Row loyalist and Urban Gent fan wearing Strivers Row denim. He drops in the shop every week to just say what's up and see what's new.
We also had an interesting conversation about Stone Island… So apparently Stone Island jackets in parts of Europe are how Starter jackets were in the USA back in the 90s. They are so coveted and wanted by everyone that people will steal them from you straight off your back. The jackets can sometimes cause such an uprising that certain bars ban people from wearing it, since it's been the center of a number of bar fights, lol, crazy huh?! I know the brand is worn in Green Street Hooligans
and The Football Factory
, two very crucial football hooliganism movies. I just wonder if those movies influenced the fights over the jackets or if those type guys really do wear the $600+ jackets and the movies just show that, idk, but either way I think it's a thing of the past now (but if anyone knows do tell)… its very interesting.
located in the Virginia Highlands area of Atlanta
So the next time you're in Atlanta be sure to stop by their boutique and let Will and/or Jason know The Urban Gent sent you.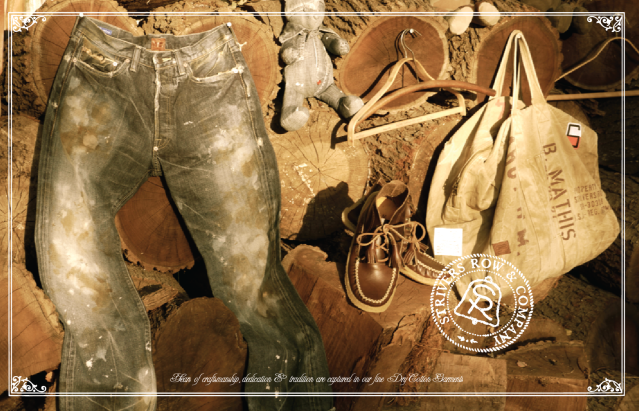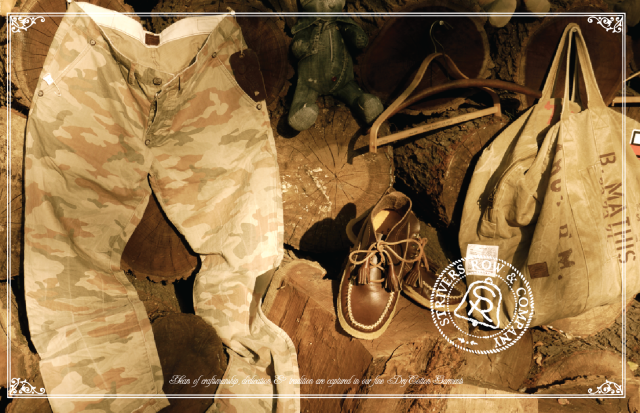 ---
1 Comment
---
Trackbacks
Leave a Reply