We've given away alot of stuff so far, but today is one of our favorites… it's The American Made Giveaway. Two of our favorite American companies Duluth Pack and Stormy Kromer are giving away something. And the BEST thing about both of these companies is that all of their items have LIFETIME guarantees. So like I stated in our last posting about Duluth Pack… when your vintage-loving great grandchild decides he wants to go through your closest 50 years from now, he can send it in for a free replacement/repair if needed — now that's a warranty.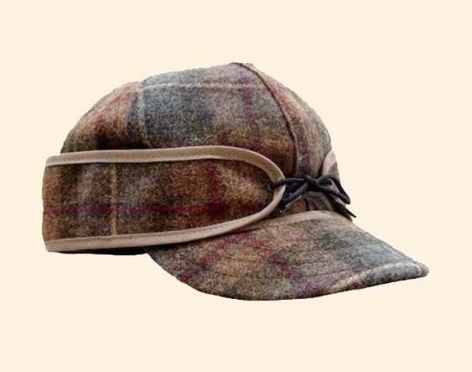 Stormy Kromer was founded by George "Stormy" Kromer– who was a semi-pro baseball player and railroad engineer. After playing for several baseball teams in the midwest he worked for the Chicago & Northwestern Railroad, and would take long, cold trips across the plains. As stated on their website, "Stormy was an engineer, and to see where he was headed, he had to stick his head out the window — into the wind. Mother Nature stole his cap more than once, and as the story goes, he set out to get her back. In 1903, he asked Ida (his wife and an excellent seamstress) to modify an old baseball cap to help keep it on in windy weather. The all-cloth cap with the soft, canvas visor was a departure from the traditional fedoras of the day, but it was more comfortable and because of it's six-panel fit, it stayed put. Soon other railroad workers wanted one of Stormy Kromer's caps for themselves, and when Ida could no longer keep up with demand, they hired a few employees and the business was born."
Purchase an original Stormy Kromer, here.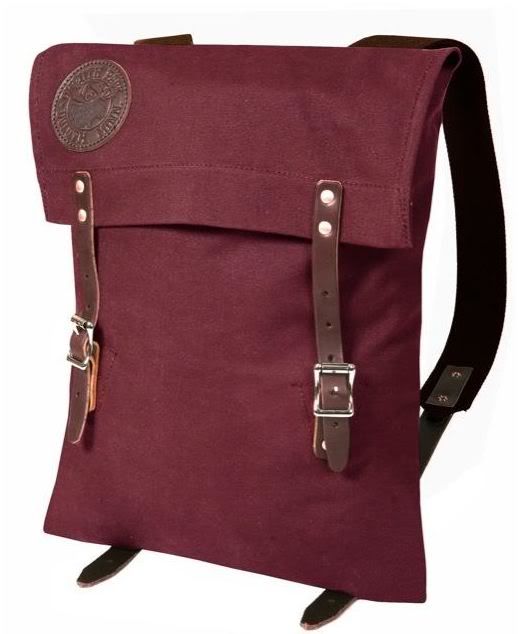 And you should know all about Duluth Pack by now, if you don't learn more here. The scout pack is one of our favorite bags because it's classic, has history, and is different from the usual backpacks/rucksacks we see these days. This would make for a great Christmas gift to someone, so be sure to purchase a bag or two here. (order by Wednesday so you can receive the bag by Christmas Eve).
2 readers will be chosen today. To win you must comment on this post, comment on our Facebook, and/or re-tweet on Twitter. Link to us on your Facebook/Twitter pages, and tell all your friends and associates.
Today's winner will receive a holiday red scout pack. And remember our talks of the grand prize last Friday (that includes several items)? Well, Duluth Pack will be giving away one of their classic utility packs in the color of your choosing. So get ready for that…

---
67 Comments
---
Leave a Reply