Most of the time when men think about updating or simply changing their look, they think about clothes and shoes. But it goes beyond that and can include your hair too. Check out the latest updates in hair cuts from Urban Gents David Beckham and Zac Efron.
Zac attends the 2011 People's Choice Awards.

Zac Efron is consistently switching up his hair cut, and I love it. He hands down does one of the best job of stylishly changing up his hair compared to other famous celebs with his hair type. Zac's new hairstyle is a simple, clean tapered/crew cut, which is very different from his last cut. I wonder if he's playing in an army movie or something? That would possibly explain the total opposite new look.
Zac's mid to end of 2010 hair cut. This was one of my favorite looks from him… with the full beard and mustache — it was very masculine, but in a more polished than scruffy way (which I liked). I honestly thought he would keep this look all winter.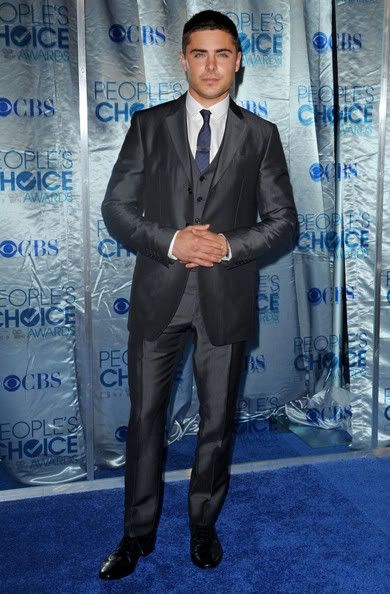 The new cut is very Matt Damon-like, huh?
—-
David sports his new hair cut as he watches the Detroit Pistons vs Los Angeles Lakers game at the Staples Center

Though we all love the style of David Beckham, I just can't get with his latest hairstyle. The part in the middle with medium length hair on the sides… idk, it doesn't suit him.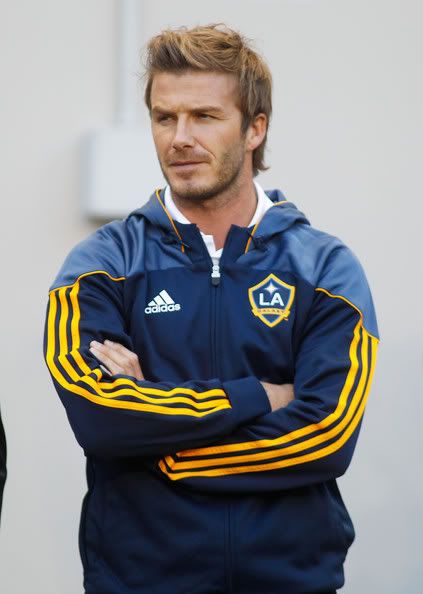 The usual David Beckham cut (the one he had for over a year, 2009-2010). This has become a common stylish haircut option for famous entertainers.
The more I look at it, the more it sooorta grows on me. But I just feel like the hairstyle takes away from his look. I guess it's very surfer/California like…. which goes along with him being in Cali. There's also this sorta of satiric English gentleman type thing about it too, and I guess that's the part that is throwing me off.
More Photos Below –>
Zac's 2010 hair cut…
He looked like such a prototype rugged haberdasher with this haircut and facial hair.
Zac's 2011 hair cut…
Actor Zac Efron arrives at Audi and Designer J. Mendel's Kick Off Celebration of Golden Globe Week 2011 at Cecconi's Restaurant in Los Angeles
—
The usual Beckham cut…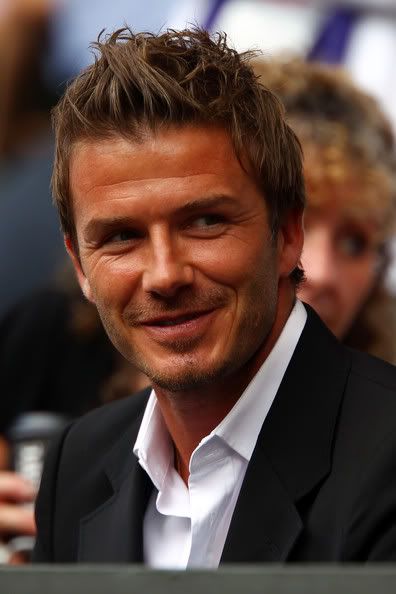 The new Beckham cut…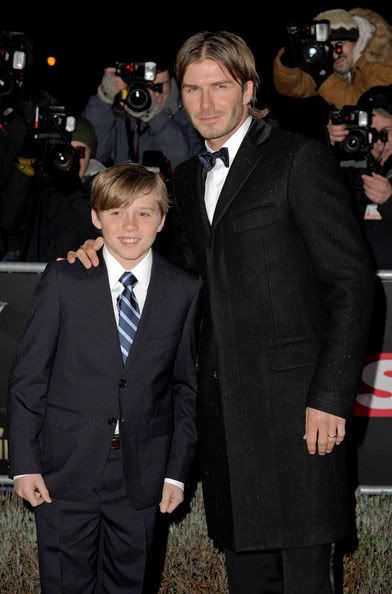 David with his son Brooklyn Beckham attend 'A Night Of Heroes: The Sun Military Awards' at the Imperial War Museum in London, England
Check out out the Hair Inspiration for Men Gallery.
---
4 Comments
---
Leave a Reply