So Jimmy Choo is moving beyond designer sneakers for men, and into a whole line of men's shoes. The line is said to have been created with a range of men in mind from artists to investment bankers. And I suppose that's why it just seems sort of… average to me at the moment. Sometimes when you design with too many people in mind, the ideas get a little watered down (only sometimes).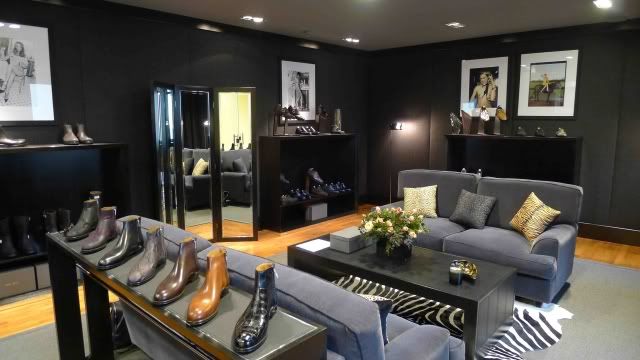 Jimmy Choo Men's Showroom

The collection has nice basics though: a biker boot, loafer, monk strap, sneaker, etc. I was looking for atleast one standout shoe amongst the line. But then again, when I think about what Jimmy Choo women's shoes are classically known for, it's top-notch craftsmanship and extreme comfort (even if they're 6 inch stilettos). So maybe the men's shoes will stick with that same blueprint for now and creatively branch out later.
Jimmy Choo Winter/Fall 2011 Men's Shoe Collection:
Calf Monk Strap Crocodile
Biker Boot Rugged Suede Shearling
Evening Slipper Porno Paisley
High Top Trainer Flannel Shearling Charcoal
Click below to see more —->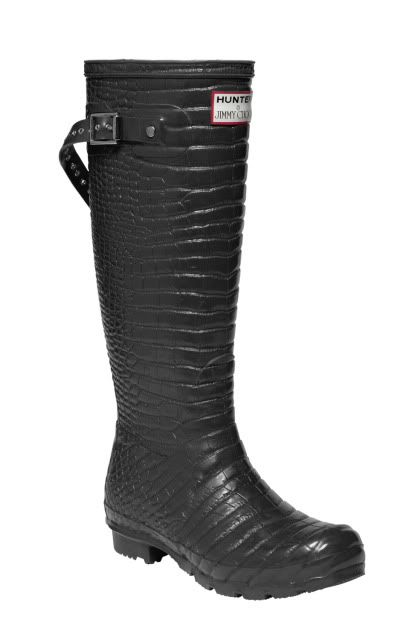 Hunter Black Mock Croc Loafer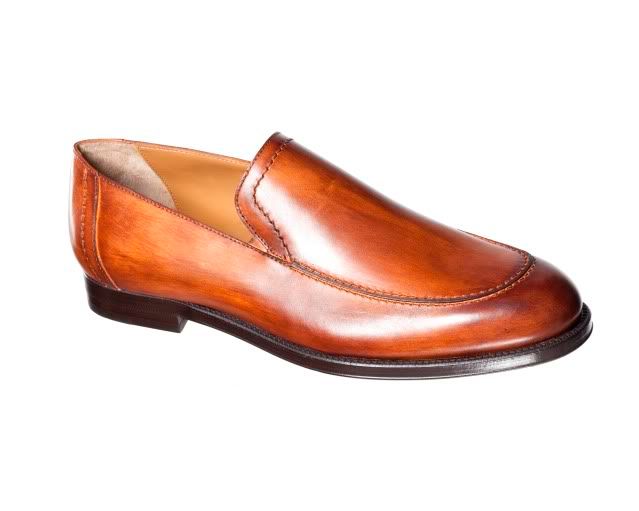 Cognac Burnished
---
2 Comments
---
Leave a Reply