The new Samsung 9-series

The age old "Mac vs PC" debate/rival has been nearly pointless to some, as Apple has shown that Macs are truly in a league of their own, and Apple's monumental success in the past decade has solidified that truth. But these days, companies are just saying "f*ck it, if we can't beat em, let's join em". And that's EXACTLY what Samsung is doing. Two of their most recent products — the Samsung Galaxy Tab and Samsung 9-series not only rival Apple's iPad and Airbook, but many (yes many) boost that they outshine them too.
Sidenote: I wish Samsung would send us "samples" to review these products first hand, but for now we'll give you the specs, photos, and links. (if any Samsung rep is reading this article, we'd LOVE to try out these products… that goes for Apple too *wink wink*)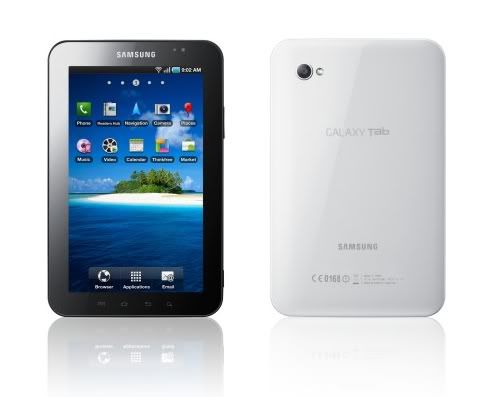 Samsung Galaxy Tab

To sum it all up, the Samsung Galaxy Tab is smaller and lighter, and it has the same speed processor but twice the RAM. Like the iPad, the Galaxy Tab comes with different options for internal storage. It also supports up to 32GB of expandable storage; (The iPad is limited to the internal space only.)
You know how Apple is infamous for leaving off features that they could easily include, just to make you buy the new one? (Case in point: leaving video-recording off the iPhone and a camera off the iTouch when they first came out). Well, The Galaxy Tab gives us the best they have to offer on the first go-round with TWO cameras — a rear-facing 3.2-megapixel camera and a front-facing 1.3-megapixel camera for video chatting — and of course the Apple iPad has none (even though we all know that it could). Samsung's Galaxy Tab states that it has 7 hours of video playback, while the iPad states that it can last up to 10 hours.
As far as software goes, the Galaxy Tab's Android 2.2 operating system totes many features or "selling points" that Apple's iPad lacks, like full-featured multitasking, support for Adobe Flash, GPS on all the models, and unrestricted access to applications.
Don't get me wrong, I love a Mac (I'm using a MacBook Pro right now, and I have the new iTouch) but I love that Apple has some competition, it'll make them give us all the best features at once instead of over a span of 2-3 years. And this Galaxy Tab seems to be a mix of the iPad and Amazon Kindle
with lots of extra bonuses. PLUS you can get it through a number of outlets (basically every network: Verizon, Sprint, T-mobile, etc).
Though I would usually choose a Mac, in the case of the touch-screen tablets, Samsung Galaxy Tab seems to win because of its size, two-cameras, and support of flash — so I can watch all my Adobe Flash supported online TV shows and movies without getting the dreaded "Flash Player not available for your device" message. I can totally respect Apple for wanting Adobe to improve on its product, but I mean…. I needs my Flash on my iTouch, lol, and in this case iPad. With that said, Apple is an American company, so that alone might just lead me to purchase an iPad instead and tolerate its lack of Adobe Flash support… extra stress on the "might".

Read more about the Samsung Galaxy Tab here, Order a Galaxy Tab here.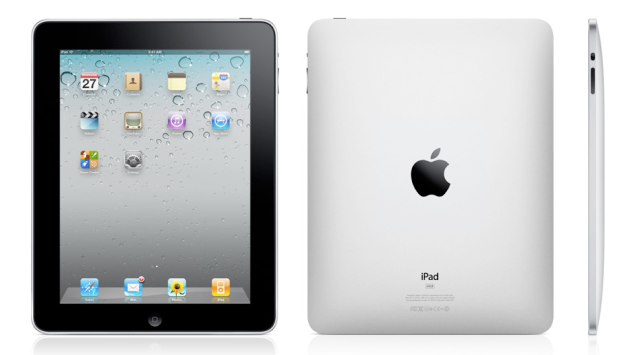 Apple iPad
Read more here, order an iPad here.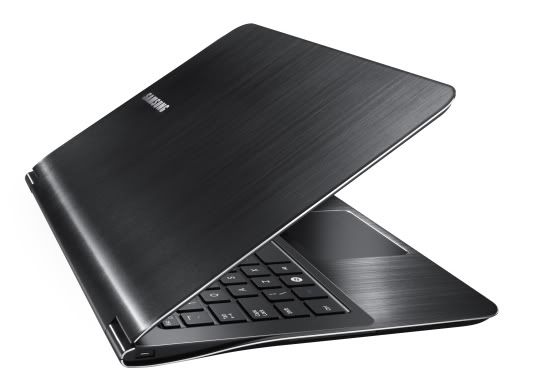 Samsung 9-series.
The Samsung Air, I mean, Samsung 9-series 😉 , gives it to us again by rivaling the MacBook Air and becoming the world's thinnest laptop. Its dapper black outer-casing is said to be made out of Duraluminum, which Samsung claims is the same kind used for building aircrafts… some folks think it's just brushed aluminum, I say it's easier to just believe them. The 9-series also has better speakers than the MacBook Air and comes with higher RAM, but besides that they're virtually the same.
So this just comes down to PC vs Mac -or- silver laptop vs black laptop. While I think Samsung's Galaxy Tab pretty much beats the Apple iPad, I think the MacBook Air still sorta beats the Samsung 9-series… just because it's still a Mac at the end of the day (that's just me though, the person who's using a Mac right now).
Read more here.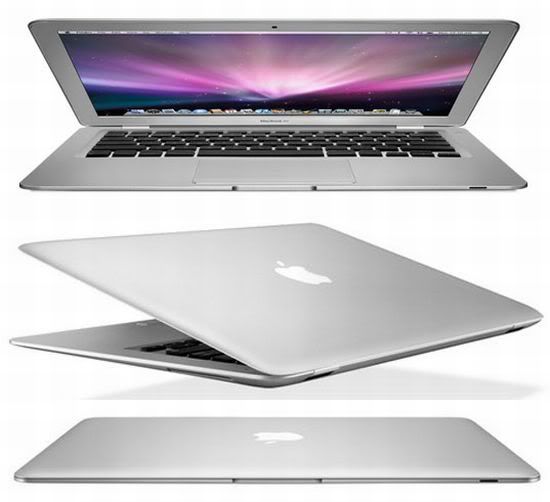 MacBook Air.
CLICK Below, to see comparison charts for all the products —>
Apple iPad vs Samsung Galaxy Tab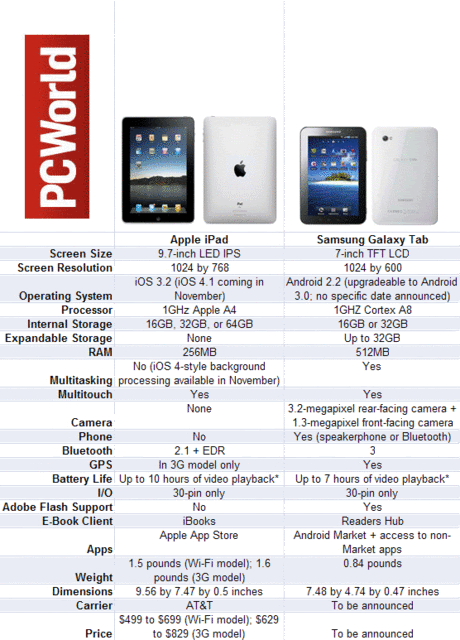 MacBook Air vs Samsung 9-series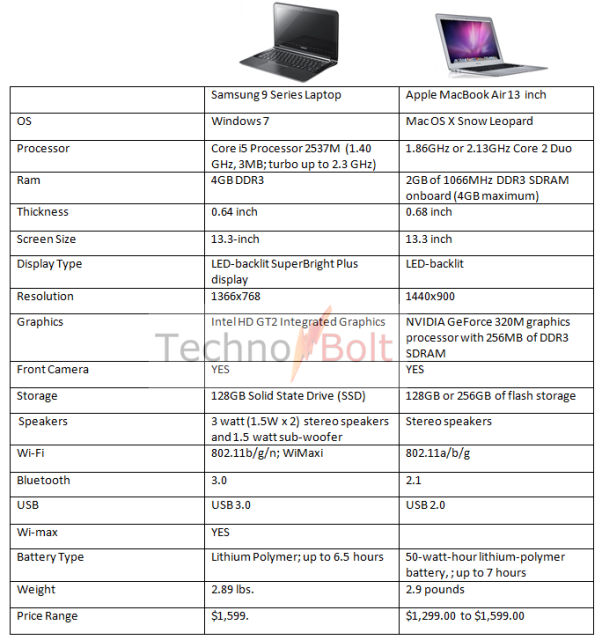 charts/spec info via PCMAG and TechnoBolt

---
3 Comments
---
Leave a Reply