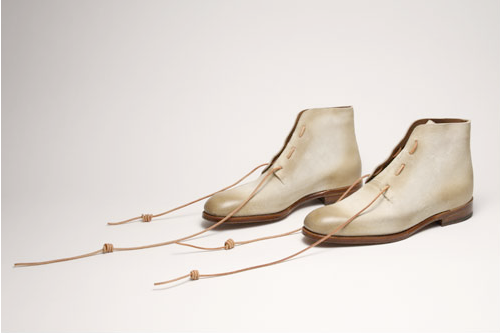 There's a new luxury Austrian shoe brand around, its name? Zonkey Boot. Sounds sorta weird huh? And yes, the name is meant to sound like a cross between "Zebra and Donkey"…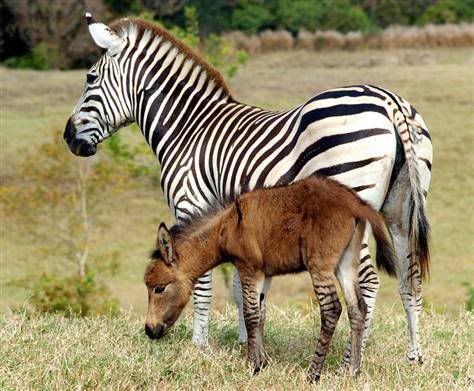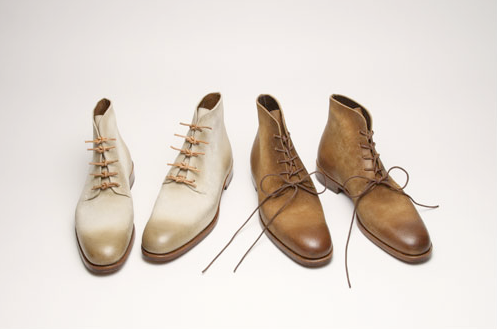 St.Crispin shoe designer Michael Rollig explains, "So, what is a Zonkey [you may ask]? Zonkeys are crossbreeds and come in various shapes; the mixture of their features [are] unpredictable. They are a man made attempt to create something new from known ingredients, in this case genes. Looking at a Zonkey one finds himself searching for the Zebra's and the Donkey's attributes; some are visible, some are hidden and the distribution is different in each specimen. [So] what is Zonkey Boot? Our ongoing attempt to create heavenly shoes."
I guess that makes sense… they already have the ingredients to make great shoes, but they want to create something that is unpredictable and new, like a Zonkey. I can dig it. The name is definitely catchy, and the shoes are pretty darn hot. So I'm sure these will be a success.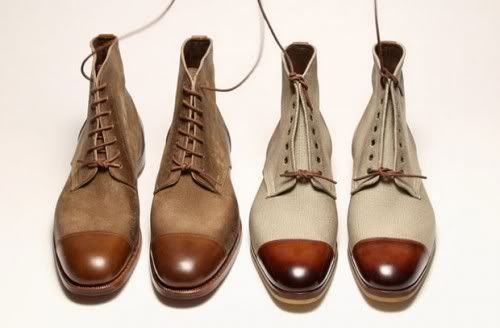 Welts & Leisure (above). Hand-welted shoes — which many proclaim is the best method for making shoes (they'll last a lifetime), it's very time-consuming process and requires great skill, so it is "rare and precious" to have new hand-welted shoes these days.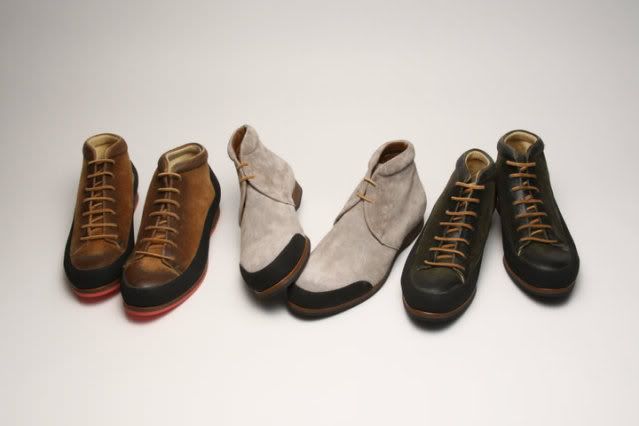 Zonkey Boot Urban Sports (above): The Italian province of Veneto, on the southern side of the alps, has a tradition of mountaineering shoe making. Zonkey Boot sports shoes are a minimalized version of the mountain boots, featuring all the technical requirements for urban outdoor use, like ortho-cork inlays and advanced rubber sole constructions.
Read more and see more photos of Zonkey Boots below –>

ZONKEY BOOT Spring Summer 2011
By designers Alexandra Diaconu and Michael Rollig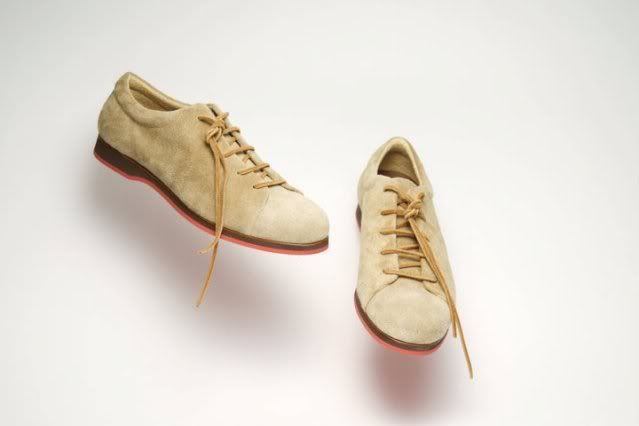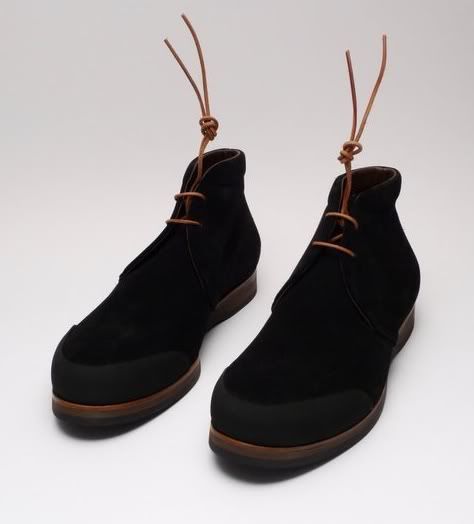 I love the music and feel of their website, it's simple great jazz music in the background– makes me want to buy a pair off back. Unfortunately it's not that easy. Zonkeys aren't sold in the US yet. They have a showroom in Italy and Russia, and once Spring hits they'll be sold in boutiques in Germany, The Netherlands, Japan, and Russia (none of the the boutiques allow you to purchase online though). For more info go to the Zonkey Boot website. St.Crispins are usually about 800 euros, so I assume Zonkey Boots will be in that same realm (about $1000 or so).
Zonkey Boot video
St. Crispin's Workshop in Brasov, Romania (maker of Zonkey Boot)
---
4 Comments
---
Trackbacks
Leave a Reply