A few photos from the 83rd Academy Awards at the Kodak Theatre in Hollywood, California
Colin Firth and his wife Livia Giuggioli
Hugh Jackman in Ferragamo, and his wife Deborra-Lee Furnes
Mark Wahlberg and wife Rhea Durham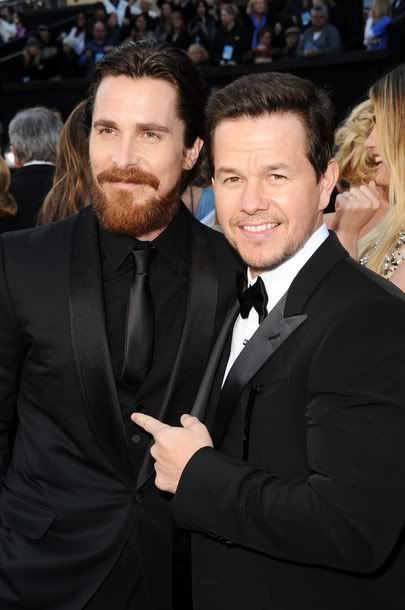 The Fighter stars, Christian Bale and Mark Wahlberg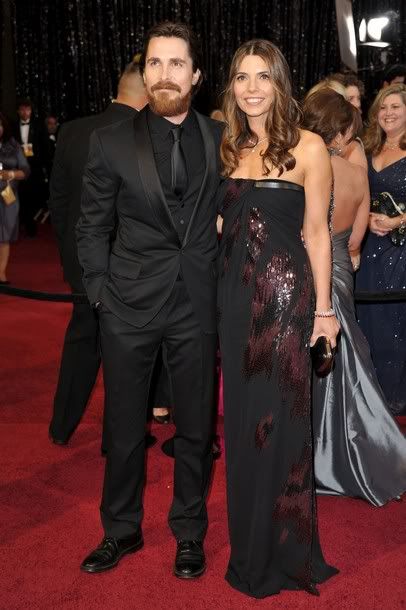 Christian Bale and Sibi Bale in their usual all black
Matthew McConaughey and wife Camila Alves
Javier Bardem and Penelope Cruz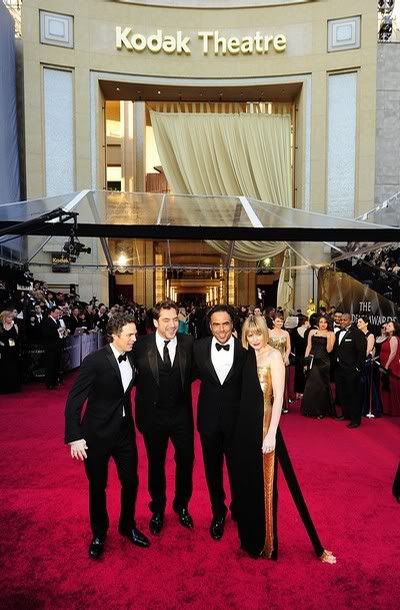 Mark Ruffalo and wife Sunrise Coigney, Javier Bardem, and director Alejandro Gonzalez Inarritu
I guess you could kind of say "Mom's on the red carpet" has been a trend all award season long (SAG Awards, Grammys, etc) and there were no shortage of mothers last night… Moms on the Red Carpet: Justin Timberlake with his mother Lynn Harless, director Tom Hooper with his mother Meredith, and Russell Brand with his mother Barbara aka "Babs"
MORE PHOTOS BELOW –>
Jeremy Renner in a navy shawl collar YSL tuxedo with Scarlett Johansson.
When asked why he chose his YSL suit, he casually responded, "…its comfortable and classic."
Justin Timberlake and mother Lynn Harless
Justin Timberlake in a custom tailored Tom Ford suit. Justin said his tux was fitted and tailored right to his body, he joked about how Tom Ford told him, "you can't breath air in this suit or you wont fit."
Andrew Garfield from The social Network is wearing a Louis Vuitton tuxedo and shoes.
Jesse Eisenberg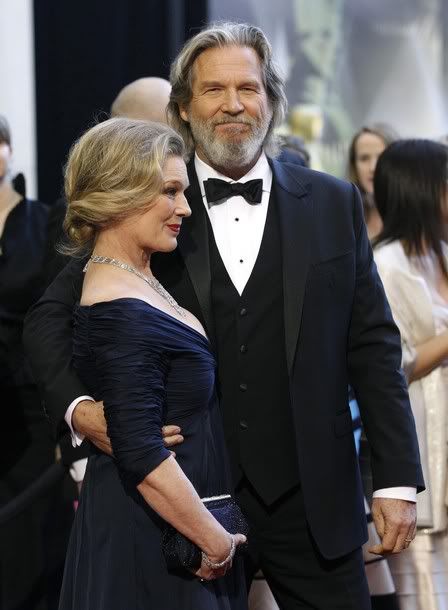 True Grit star Actor Jeff Bridges and his wife Susan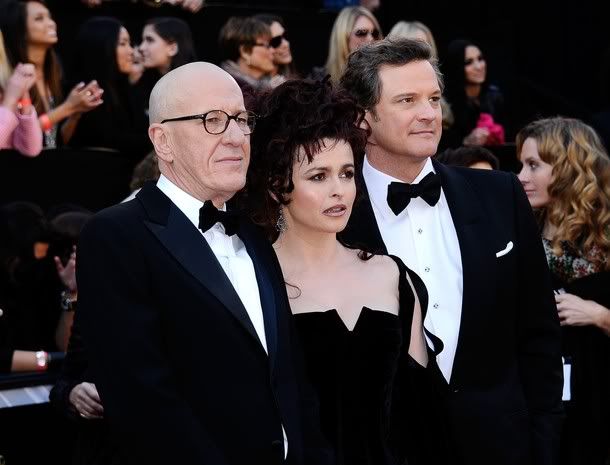 Cast of The Kings Speech: Geoffrey Rush, Helena Bonham Carter and Colin Firth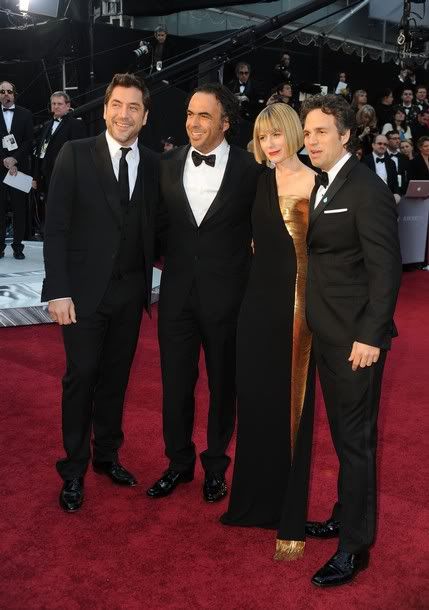 Mark Ruffalo and wife Sunrise Coigney, Javier Bardem, and director Alejandro Gonzalez Inarritu
Robert Downey Jr. and producer Susan Downey
Robert Downey Jr. and Jude Law onstage presenting
Jude Law
Justin Bieber and Selena Gomez in Dolce and Gabanna at Vanity Fair Oscar Party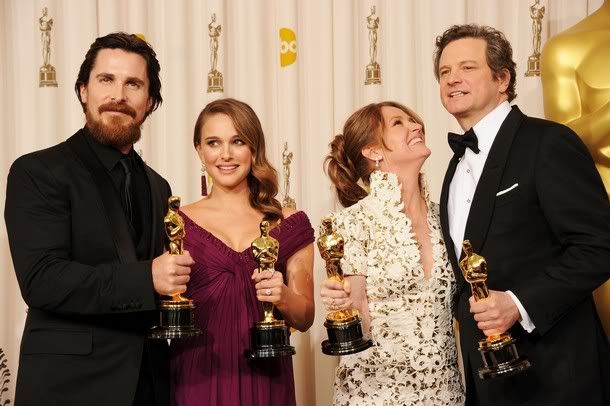 Actor Christian Bale, winner of the award for Best Actor in a Supporting Role for 'The Fighter', Natalie Portman, winner of the award for Best Actress in a Leading Role for 'Black Swan', Melissa Leo, winner of the award for Best Actor in a Supporting Role for 'The Fighter', and Colin Firth, winner of the award for Best Actor in a Leading Role for 'The King's Speech'
Photos via Getty Images and Reuters
---
1 Comment
---
Trackbacks
Leave a Reply