We're admittedly a little tardy with our Grammy coverage, but hey, better late than never, right? Here are a few photos from this past weekends 2011 Grammy Awards held at the Staples Center in Los Angeles.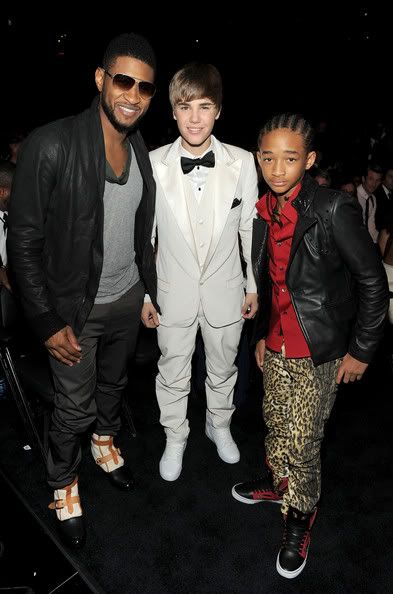 Usher Raymond in Vivenne Westwood, Justin Bieber in D&G, Jaden Smith
Mumford & Sons: Winston Marshall, Ben Lovett, Marcus Mumford and Ted Dwane in Burberry.
Mumford & Sons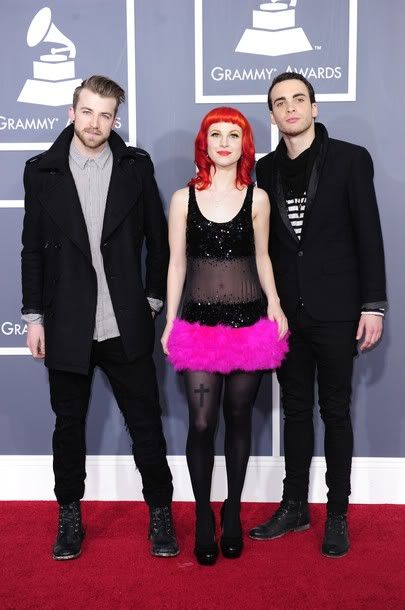 Paramore: Jeremy Davis, Hayley Williams and Taylor York of Musicians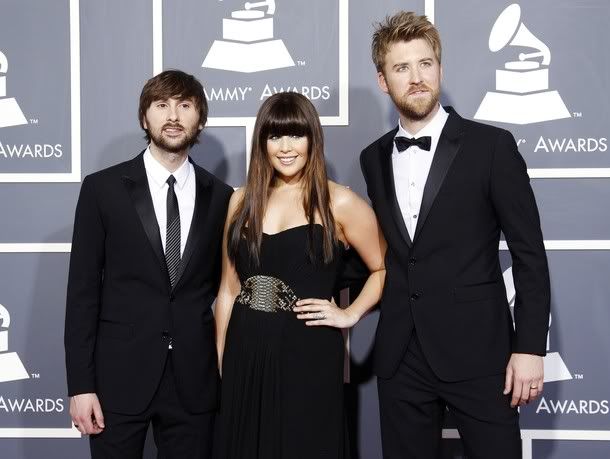 Lady Antebellum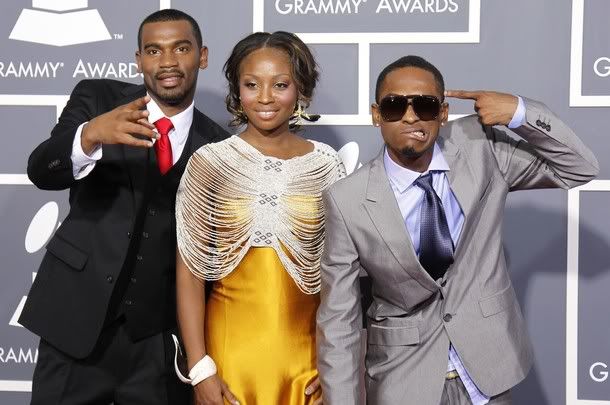 The popular Colombian music group, Choc Quib Town
The Kings of Leon
Drake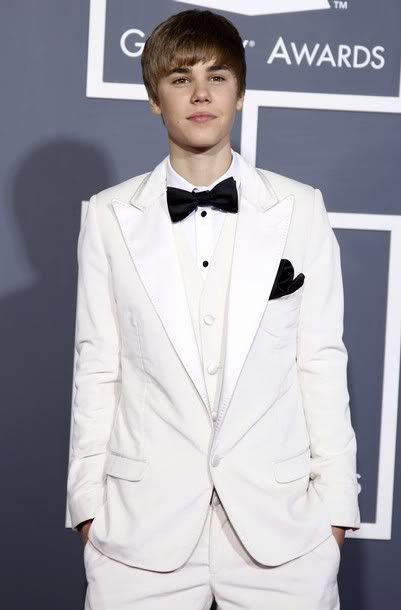 Justin Bieber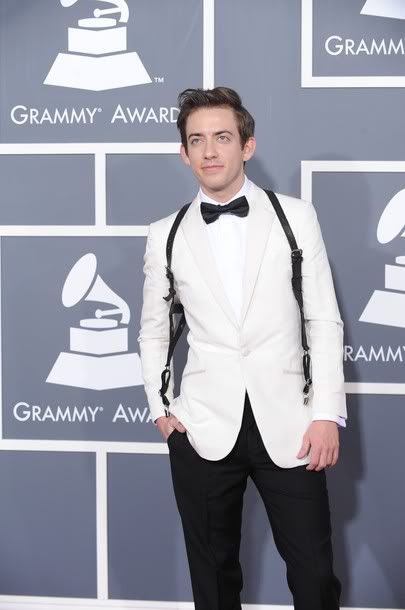 I'm not a Glee-fanatic by any stretch of the imagination, but Kevin McHale (the guy in the wheel chair) often cleans up well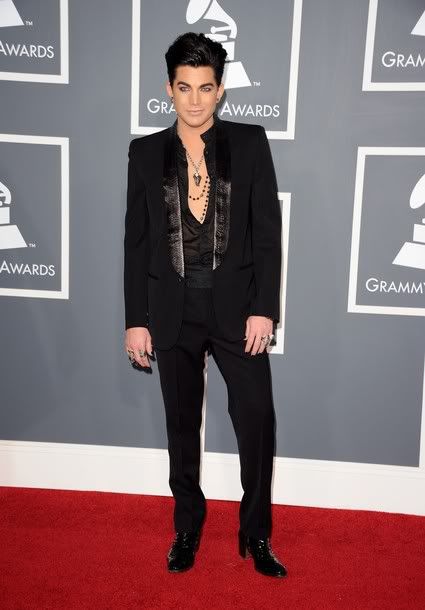 Adam Lambert

Check out LOTS more photos —> CONTINUE READING MORE >>>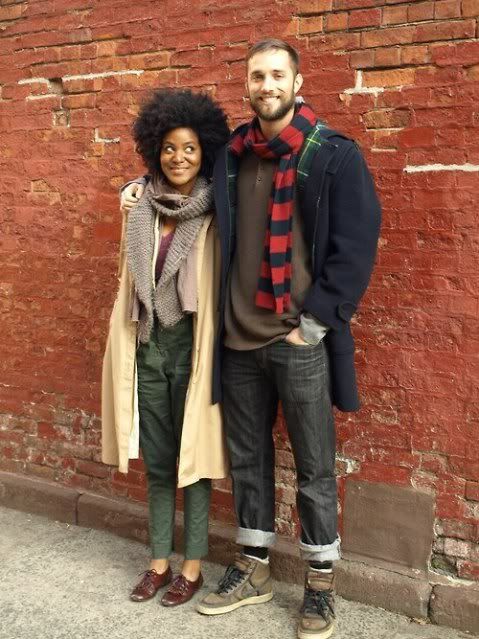 The only thing better than a well-dressed gentleman, is a well-dressed gent with a well-dressed lady by his side. Happy Valentine's Day! Gents be sure to treat your lady well tonight (roses, dinner, and the whole 9-yards).
Quickie His & Her Look: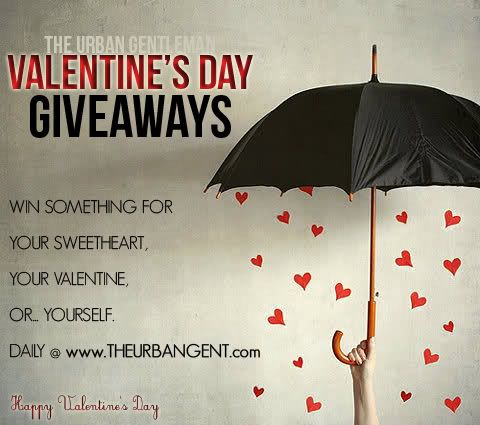 T.U.G Valentine's Day Giveaways: Dinner On Us (Whole Foods Gift Card) -and- Gift Card of Your Choice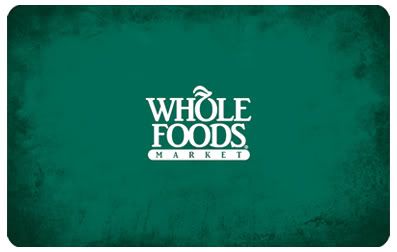 Who doesn't want a perfect home-cooked meal for Valentine's Day? close to no one. And to help you out, we'll be dishing out a Whole Foods gift card to help your prepare (and pay for) that perfect Valentine's Day Dinner. And not only that, we'll also be giving away a gift card of your choosing, yes, of YOUR choosing– so you can choose Amazon.com, or TOMS, or Whole Foods, or Barnes & Noble, or Wine.com, or Teleflora, or… well the list goes on and on. (And the best thing about these giveaways is that giiv can automatically send your winnings, so there won't be much waiting).
There will be two winners: one will win the Whole Foods (or Amazon.com) and the other will win a gift card of their choice.
To win you must comment on this post, comment on our Facebook and/or re-tweet on Twitter. So link to us on your Facebook/Twitter pages, tell all your friends and associates to add us on Facebook and Twitter so that they can win, and just tweet/facebook your heart out…and remember, the more ways you enter the more chances you have to win.


So what is Giiv? It's a mobile gifting site that lets you text gifts instantly to anyone, anytime and anywhere. Whether it's a gift card to toms.com or zappos, flowers from Teleflora, chocolates from DeBrand Fine Chocolates, or spa treatments at Exhale Spa, a gift from Giiv is sure to make your valentine smile. The best part? If you forget (it happens!), you can send a gift anytime and it's delivered instantly, so she doesn't have to know you almost messed up and forgot her gift. Oh, and FYI, "there's an app for that", download our iPhone app. Stay Tuned for more Urban Gentleman Giiveaways.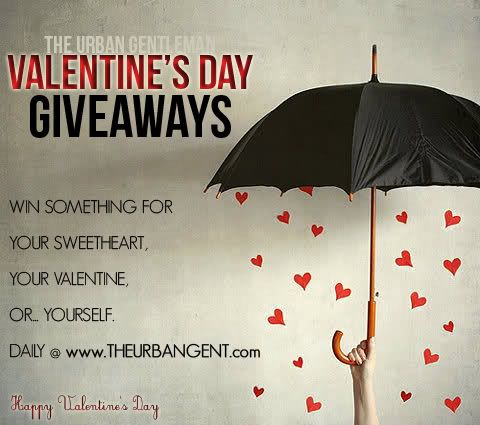 TOM Shoes: @triza
Roses & Chocolate: Jacob Tolmie
Shaving Kits: Cameron Frazier, Kris Quint, Ardy Tanatan, @MalikMartini @Fresh_Lookz @SheilaW9 @ShawnaMichelle2 @ryannieland :: 2 New Winners: Helen Bowman and Michael Kassak
Please email your name and address: info (at) theurbangent.com
More giveaways today.