The Temptations

So, I was thinking about Valentine's Day, Fashion Week, and Black History Month all at the same time, (since they're all this month), when "My Girl" by The Temptations randomly started playing in the background (I had my ipod on shuffle)… and from that, this posting was born. The Temptations have some of the greatest love songs on earth and they sung them with so much style (and soul of course). So here's a mini-tribute to them (inspired by v-day, style, and history).
Ain't Too Proud To Beg
The Way You Do the Things You Do
Of course, I really wanted to post "My Girl", but re-posting was disabled for the video, so you can watch it here.
More Photos and Looks Below —>.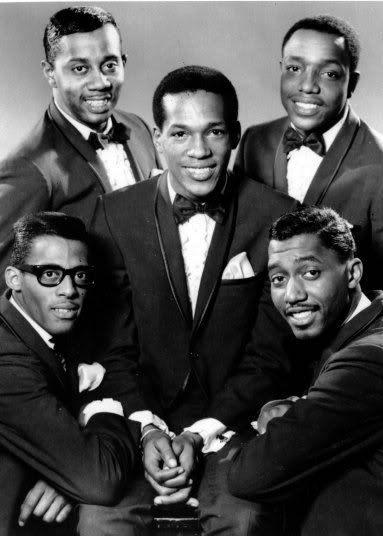 Members of The Temptations: David Ruffin (bottom left), Melvin Franklin (top left), Paul Williams (top right), Otis Williams (bottom right), and Eddie Kendricks (center)
---
5 Comments
---
Leave a Reply