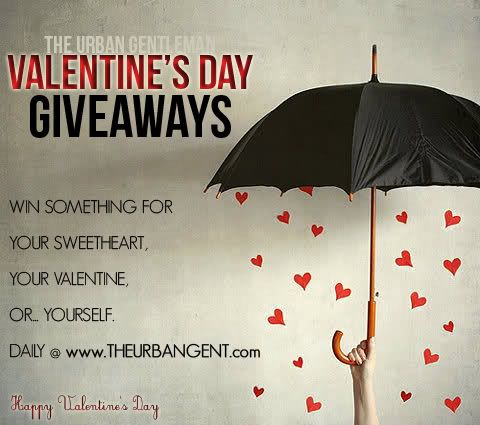 T.U.G Valentine's Day Giveaways are here. All the giveaway items we're going to feature this week will make for great Valentine's Day Gifts for friends, crushes, boyfriends, husbands, or even as a gift to yourself.
To win you must comment on this post, comment on our Facebook and/or re-tweet on Twitter. So link to us on your Facebook/Twitter pages, tell all your friends and associates, and tweet/facebook like crazy… (Ladies, if you win, you can score extra points with your "honeybunch"; and Gentlemen, if you win, you can treat yourself… so at the end of the day, everybody can win!)
Today we'll start with Ultimate Shaving Kits by The Real Shaving Company.
– Hot Towel Mask – a "hot towel" treatment just like from the barber!! Featuring skin-soothing Vitamin E, zinc oxide and tea tree leaf, this mineral clay mask warms, softens, and lifts facial hair for a better shave. (award-winning pre-shave cleaner)
– Face Scrub – formulated with ground walnut shell, this gentle scrub unblocks pores, removing dead skin cells and blackheads, for a closer shave and less irritation.
– Shave Cream – this double-concentrated cream, available in two formulas, provides an extra smooth shave with natural almond and coconut oils that soften and smooth skin and help prevent razor dragging and burns.
– Soothing Balm – this easily absorbed moisturizer includes natural aloe vera, healing comfrey and anti-inflammatory tea tree oil to help condition skin and reduce discomfort and irritation.
You can purchase The Real Shaving Co. Ultimate Shaving Kit, here.
And you can check our more of their products, by visiting The Real Shaving Company.
We'll be giving away 10 shaving kits total, so your chances of winning are pretty darn high.

Happy Valentine's Day from The Urban Gentleman…. now get to winning this free stuff! Twitter, Facebook, Comment.
---
57 Comments
---
Leave a Reply