Nearly 1.1 million men had some type of cosmetic procedure done last year.
What does Kim Kardashian, Heidi Montag, and Nicki Minaj all have in common? Butt implants (obviously some bigger than others, lol), breast implants, nose jobs, lipo, and the list for Heidi and Kim goes on and on and on (and on). So clearly, plastic surgery is relatively common for women, especially when they're trying to be famous, but what about men? Do guys ever go under the knife when they're on the search for fame? Well, that's what I've wondered from time to time. And after being sent numerous emails from the PR offices of plastic surgeons looking to be featured on The Urban Gentleman, I decided hey, why not ask them a bit more about the topic of men and plastic surgery.
The bulk of men may not be looking to pay big bucks for a bigger backside like Kim K. did, but they are paying for other things… A Manhattan plastic surgeon gave us the rundown:
Average number of men who get plastic surgery: 500,000+ every year. "In an average year some thirty-five percent of my patients are male (and that number is increasing). They span all ages and all professions. This is a very large population and represents a cross section of men of a certain socio-economic group in a position to consider cosmetic surgery."
5 popular / common plastic surgery procedures for men: Microsuction of double chin and jowls, liposuction of love handles and belly, removal of enlarged breasts (gynecomastia), removal of lower eyelid bags (blepharoplasty), nose-reshaping (rhinoplasty)
Average costs of those 5 procedures: Between $5,000 and 10,000 depending on what is necessary. Costs can be lower depending on the doctor and location (it's possible to get liposuction for just over $2,000 in some states)
Other common cosmetic procedures for men (average costs): Laser hair removal ($400), hair transplant ($4700), botox ($300), microdermabrasion– removes dead skin ($180), chemical peel ($600), skin-resurfacing– removes damaged or wrinkled skin layer by layer ($1900).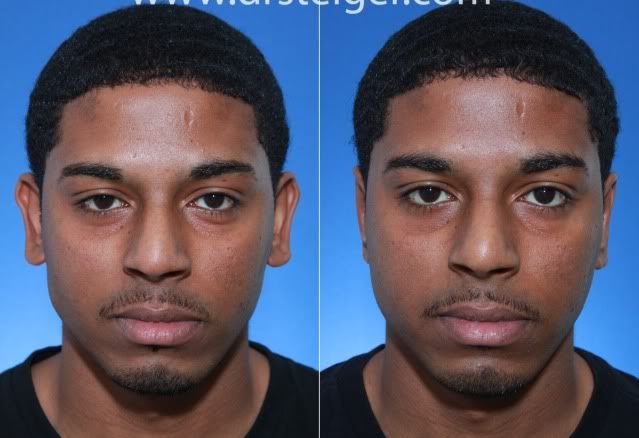 This guy underwent otoplasty— pinning back of the ears.

Top cities where men receive plastic surgery: "New York City, L.A.,and Miami." He also stated that it's more popular in the south than the north, including Texas, buuut I don't know about that. Overall cities that are wealthier and put alot of focus on physical traits have high numbers of men getting some type of procedure.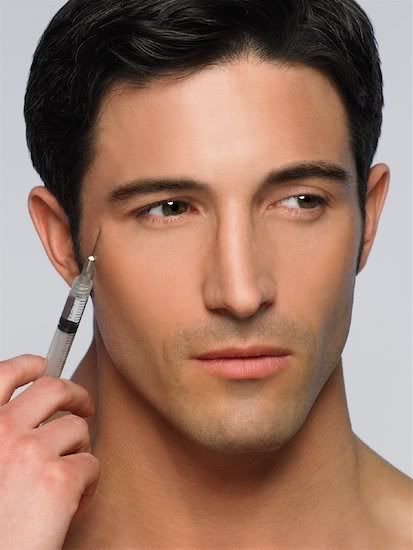 According to the ASPS (American Society of Plastic Surgeons), the number of men who have had minimally-invasive procedures has gone up almost 50% over the last 10 years. The most popular minimally-invasive procedures are Botox, filler injections, and laser skin resurfacing treatments.
Most difficult and time-consuming popular men's plastic surgery procedures: "Hardest surgery to do well is nasal refinement, which require a great deal of aesthetic judgment, skill and most of all, experience. The most time consuming is body surgery to tighten skin after significant weight loss. This often involves extensive skin removal and 'tailoring'."
For years there have been rumors that Jamie Foxx lowered his hairline (via hair transplant)

List of male celebrities with plastic surgery: This particular Manhattan plastic surgeon didn't want to reveal the names of his male patients, but said it included prominent government officials, media moguls, successful businessmen, and entertainers of all sorts. That was waaaay too vague, so I just googled it (of course)…
READ MORE & MORE PHOTOS Below –>
Side note: Besides a handful of rock stars, bodybuilders/athletes, and reality TV personalities. I really don't tend to notice when male celebrities have had work done– I guess because entertainment shows and blogs don't cover it like they do when women get work done. Anytime a Hollywood starlette gets any type of plastic surgery the tabloids are all over it, whether it's one procedure like Scarlett Johansson's, Beyonce's, and Halle Berry's nose job, or a huge list of procedures like plastic surgery addicts Heidi Montag and Kim Kardashian They still talk and joke about Julia Roberts lip job to this day and she got that decades ago. Michael Jackson (may he rest in peace) is the only male celebrity who seemed to be repeatedly reported on every time he got a cosmetic procedure (and that's probably because he got so many nose jobs). I'm not saying don't talk about the women who have gotten plastic surgery– I like to know who was actually born beautiful and who paid for their looks. But equal it out with a little more male coverage.
Anyway, according to a google search (of relatively obvious 'before and after' photos) the following male celebrities have undergone some type of plastic surgery or atleast some type of cosmetic procedure (like Botox): Bruce Jenner, Mickey Rourke, Ray Liotta, Sylvester Stallone, Michael Douglas, several of the Jackson brothers, Carrot Top, Gene Simmons, Kenny Rogers, Rupert Everett, Gary Busey, Burt Reynolds, Barry Manilow, Pete Burns, Marilyn Manson, Arnold Schwarzenegger… and there were tons more rock star legends who have been rumored to have had plastic surgery, but the before and after photos I saw showed absolutely no differences except for aging, so I left those names off the list. On a very interesting note, there are also small rumors of Lionel Richie (small cosmetic procedures), Smokey Robinson (facelift), LL Cool J (nose and abs), and even Pharrell getting plastic surgery… but those all seem to be a bit of a stretch to me, especially regarding Pharrell– the only procedures I think he's had are tattoo removals– and that doesn't count There's certainly an ever-growing list of male celebs that receive Botox from time to time, Simon Cowell and Patrick Dempsey are among the few that have admitted to it.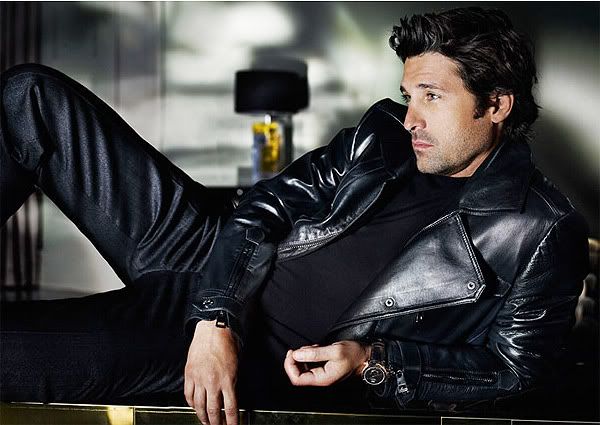 Grey's Anatomy star, Patrick Dempsey

LL Cool J is rumored to have had work done… I highly doubt it. He's stated several times that he's had no work done.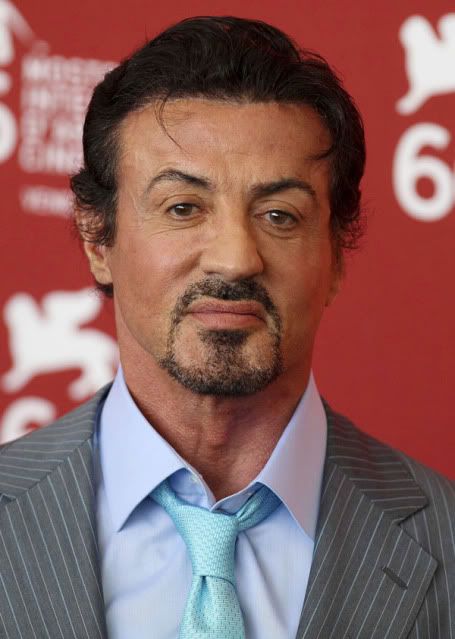 Sylvester Stallone and few of his buddies from the movie Expendables have received some type of cosmetic procedure (Mickey and Arnold)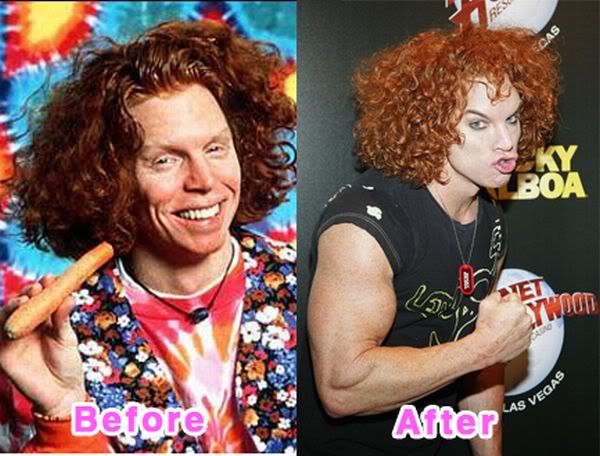 Props-Comedian Carrot Top before and after cosmetic surgery

There are definitely more male celebrities that have undergone evasive plastic surgery procedures than listed on the web, but the changes are usually minor or they have the procedure done much later in life (when they're no longer in the spotlight)– so the media doesn't notice or doesn't care.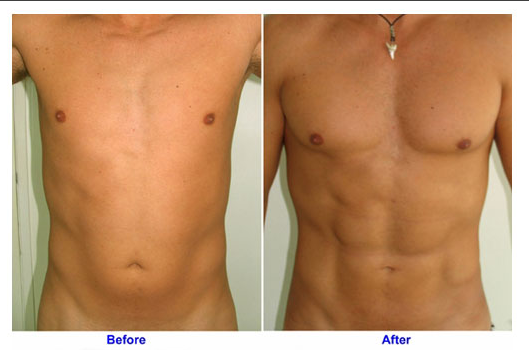 Ab Etching, before and after

Another 'not as talked about' subject in the world of plastic surgery for men are muscle implants and ab etching. I didn't really want to show the video below because there's relentless plugging of the doctor featured, but it's the most informative video about ab-etching I could find on youtube:
AB IMPLANTS ( aka six-pack implants) vs AB ETCHING: Abdominal etching is a form of liposuction that gives you a flat, tight stomach with greater muscle definition. The surgeon removes excess fat, and then creates grooves in remaining fat layers to simulate the appearance of toned abs. Abdominal implants are implants designed to mimic the look of the six-pack, they usually provide a more defined appearance than abdominal etching. (some type of alloplastic material is probably used)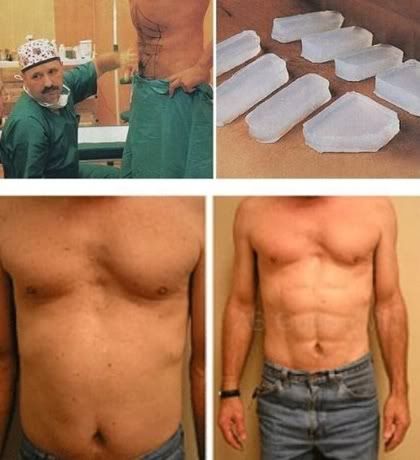 AB implants for men, before and after

So, yes men get plastic surgery. But men paying for ab implants, muscle implants, or getting nose jobs to get famous isn't happening at the rate women are paying for boobs, booties, and lips to be the next reality TV star– which is a good thing. Now I just wonder when women will learn that real men prefer them 100% plastic surgery free. We want an accurate representation of how our kids will look if we decide to procreate with you– not a modified edition.
With all that said, if there's any accuracy to one particular scene of the latest Adam Sandler (and Jennifer Aniston) movie, it's now possible to pay for a bigger, well– wanker, johnson, tallywacker… you know what I mean. I didn't really feel comfortable diving too deep into that particular arena of plastic surgery, but I briefly read that they've fixed alot the kinks the surgery had, so now the number of men receiving penile enlargements has increased over the past couple years. And in time, they may be as common as boob jobs– who knows? One thing I do know is that even though it's not talked about as much, the world of plastic surgery for men is definitely expanding, and with that expansion comes more and more men willing to go under the knife to look the way they want the world to see them.
DISCLAIMER: We are not in anyway endorsing plastic or cosmetic surgery. We fully support, and 100% endorse both men and women (especially women) being all natural, and not undergoing plastic or cosmetic surgery unless you were involved in an accident or suffer from an illness or disease that requires it. That said, if you do choose to undergo plastic or cosmetic surgery please do the proper research before making such a huge decision.

---
3 Comments
---
Trackbacks
CoolSculpting and T.U.G Fitness Challenge | The Urban Gentleman | Men's Fashion Blog | Men's Grooming | Men's Style
Leave a Reply