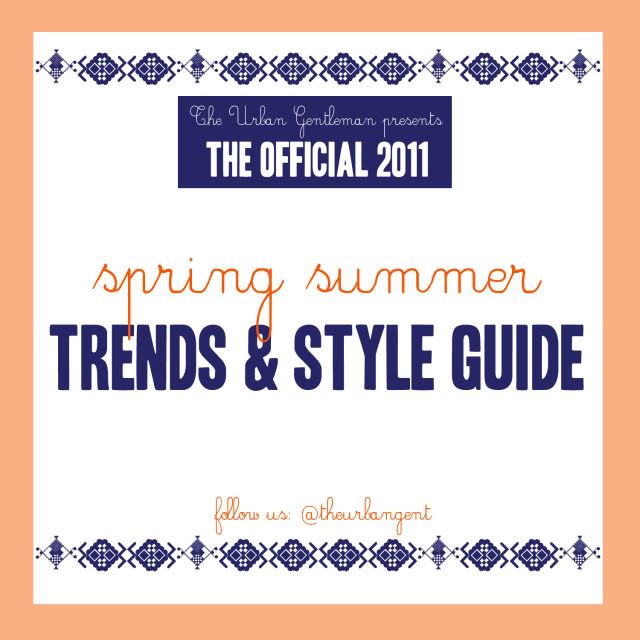 The world of men's fashion has really matured over these past few years, and the trends certainly reflect that. Baggy to extra-skinny to "fits just right", no accessories to over accessorized to "masculinely accessorized just the right amount", but best of all I feel like we've finally managed to combine the styles of different cultures and decades to create a sort of modern day celebration of men's fashion. And this season's trends continues this celebration…
Presenting The Official Men's Spring Summer 2011
Fashion, Trends, & Style Guide.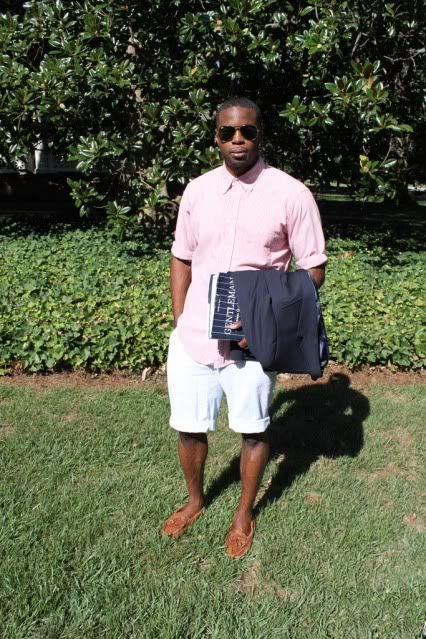 Insouciant Prep. We've been internationally prepping it out for a minute, and now it's just our lifestyle so we can be more relaxed with it. You don't have to be bow-tied, striped socked, oxfords with matching vest and pocket squared-up for every single look. Keep it simple– button down with rolled up sleeves, shorts with a print of some sort, and deck shoes or loafers worn sockless.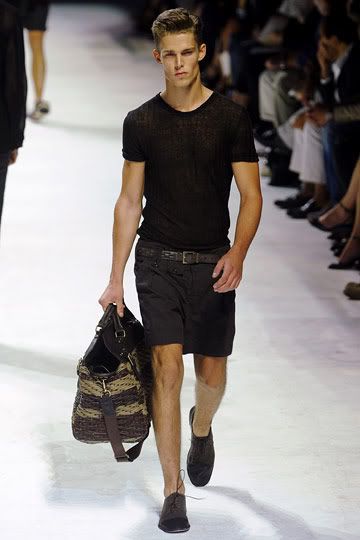 Dolce and Gabanna

Summer Black. Even more consistent than white, designers flooded their Spring Summer 2011 shows with black. Simon Spurr, John Varvatos, Louis Vuitton, Burberry, Y-3, Balenciaga, Yves Saint Laurent, Jeremy Scott and the list goes on. So when you're feeling "New York" or just a little moody– as Jay-Z said, opt for "all black everything", black shirt, black shorts, all black everything.
Get the Look: SUMMER BLACK look book, HERE.
Michael Bastian

City Refined. It's simple classic urban gentleman type dress, but adapted to the summer sun. Basically being spiffy and immaculately well-groomed wherever you go. Casually wearing well-tailored suits more than the average guy, loafers and oxfords even in casual settings. Double breasted blazers and crew neck shirts, paired with trousers that show a little ankle and shoes that compliment.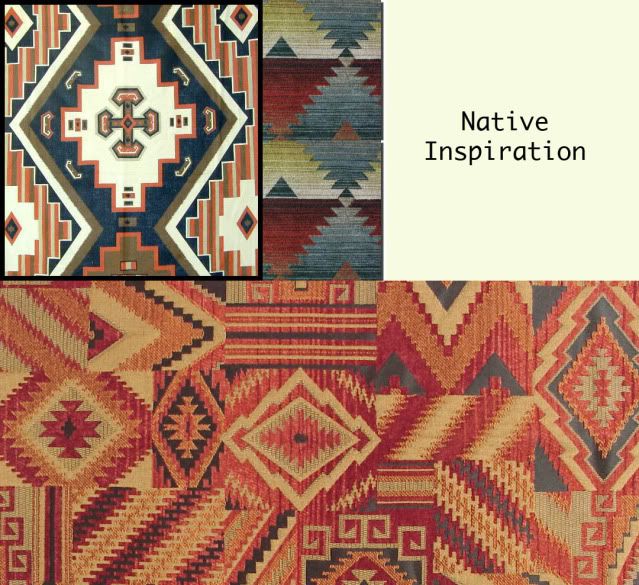 Native Inspiration. Whether we're talking cowboys and indians or Aztec, Mayan, and Inca civilization being inspired by the natives of North, Central, and South America is probably my favorite trend of the summer. The fashion elite, both male and female, have made native prints their new plaid. And because of its lack of being in many designers collections (for men) and the sheer fact that many folk just don't know how to coordinate native prints, you won't see everyone walking around in it (which is a bonus). The best way to approach this trend is to keep it simple by focusing on collecting specific native pieces– a vintage Navajo print blazer, an Aztec patterned rucksack, even a bolo tie.
MORE TRENDS & ESSENTIALS BELOW –>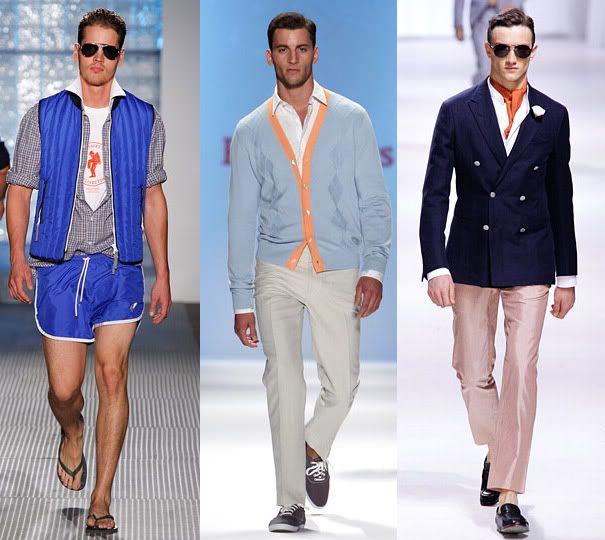 Michael Bastian, Perry Ellis, Zegna

"Compliment the Blue" (mainly with orange). At first this trend was going to be all about orange and blue, but with further analysis, there just seems to be an overall focus on complimenting blue it general (with red, white, or orange). But a number of designers complimented their blue with orange– Michael Bastian, Duckie Brown, Perry Ellis, Zegna, Antonio Azzuolo, and more.
www.theurbangent.com
SECONDARY TRENDS:

90s Party. Just a summer version of the fall/winter trend 90s Steez. Summer time just brings out the late 80s early 90s in us all, bright colors, cycling caps, oversized kicks, and boxed hair cuts.
Old Country Homage. You know how there are always those scenes in movies where the grandparents are talking about how things were in the old country? The way they lived, the traditions, what they ate, better yet, how well they ate because the food was just so delicioso. With all that old country imagery a certain style of dress always comes to mind– relaxed fits, linen, colors that are pulled straight from nature– clay browns, deep rose reds, ivy greens, etc. Whether you pay homage with a simple fedora, light summer knits, or triple pleated linen trousers you'll feel like you're in an old hollywood Italian movie in these threads.
www.theurbangent.com
THE ESSENTIALS:
Chambray shirt. Yes, it's still mandatory to have a chambray shirt, if you already have one, get another– one for casual occasions and one to dress up. (or maybe one with no pockets and one with two, or maybe one that's tailored fit and one that's loose… you get what I'm saying). Get the Look: Chambray Look Book, HERE.
Boat shoes. Because you will go sockless, and it's the easiest gentleman shoe to wear sockless with many different types of look and still have that classic Americana edge.
Backpack/Rucksack. No, you aren't Diego or Dora, but a backpack is damn near essential these days. Sometimes life is an adventure and its just cooler for onlookers to see you getting your essentials (laptop, notebook, etc) out of a unique, classic, or vintage rucksack than a man-bag that looks like a purse… I'm just saying.
Bomber jacket. Countless celebrities are wearing them, numerous designers have atleast one in their collection, so it's pretty official that the bomber jackets is the staple style jacket for 2011.
Espadrilles. Whether you choose to go for Toms or another espadrille brand shoe, 'round here we're just about throwing these on instead of the Vans (or plimsols in general) when running quick errands.
Summer sweater. Does it sound oxymoronic? Yea, probably so, but there's just something sorta sexy and very comforting about a well-knitted summer sweater… so get one.
Selvedge denim. Summer really is a great time to break in denim, since you're probably traveling and changing environments more than usual. All of that can give your raw denim the stresses, markings, and overall "good" wear 'n' tear that colder months usually don't offer.
Brazilian-made Huarache loafers (sandals). We've had the big discussion on whether or not men can wear sandals, but whichever side of the argument you fall on you should have a pair of huaraches– they're probably the most gentlemanly it gets when it comes to men wearing summer shoes that expose a little skin. Now of course they don't have to be Brazilian made, I've seen Italian and even vintage hand-made Mexican huaraches that are just as detailed, but I've just more commonly seen the Brazilian ones in the style I fancy.
Braided belt. Nearly all of the belts T.U.G has sported since last spring have been braided- some simple and others are more intricately woven. This year we want you to get on board, so all gentlemen must own atleast one braided belt to compliment his spring summer wardrobe.
Bucks. The spring and summers dress-up shoe of choice, be sure to have a staple pair of bucks. If you fancy tradition then having a white pair is a darn must, but if you need a pair that can coordinate with more ensembles a copper-brown, burnt red, or a sandy beige pair will work just fine.
www.theurbangent.com

OTHER TRENDS:
plunging neckline: when doing this trend, go with the one on the right (both by Bottega Veneta)

Prints/Patterns of the Spring/Summer: Native prints, plaid, gingham, camouflage.
Ankle showcase. Even if a designers collection lacked harems, they still managed to roll, cuff, or push up the pant legs to show a little (or actually alot) of ankle.
Plunging Neck lines. Plunging necklines seem prominent this spring and summer, but personally it's still a little too "Euro" or maybe just "metro" for me to encourage it as an everyday trend, unless you can "man it up". Limit plunging necklines and opened shirts to beach vacations.
Asymmetric jackets and necklines. From Justin Bieber to B.O.B to pop stars worldwide, zippered asymmetric jackets are creeping back in, just when they were deemed out of style (it's probably the quickest style turnaround I've seen in years). I still say leave this trend to the performers for now, unless you're getting a traditional biker asymmetric jacket (like in Burberry's spring collection) or if the jacket is a new take on asymmetry. Though I say leave the old styled asymmetric jackets alone, I do like the asymmetric button-up necklines some brands have on a couple of their knits this season (Bottega Veneta, All Saints, River Island, etc).
Double-breasted blazer. Quite frankly, not everyone can pull this off, but if you can or dare to then the double-breasted blazer will be your go to blazer for the spring and summer. Like the bomber jacket, many designer collections give atleast one or two double-breasted blazer to choose from this season.
Loosely fitted. Not to be confused with baggy, this spring and summer is full of relaxed-airy, old-country, old school, and of course beach/island inspired relaxed shapes.
Nautical. I kinda look at this as one of those trend that's a little present almost every spring and summer, the only thing that differs is the degree it which it's present. With all the deck shoes (boat shoes), double-breasted sometimes sailor looking blazers, the trend of blue in countless designers collections, the boatneck/scoop necklines, horizontal stripes, and high number of "cropped" pants (and variety of shorts)– I'd say it's presence is a bit higher this year than last.
Edgier Trends: "Leggings" or thermals under shorts -and- socks with sandals are what the truly eccentric will be playing with this spring and summer. I've personally seen an increase in shorts over leggings on the streets with men. The key to getting away with this is to keep the shorts long and relaxed fitting and to keep the leggings/thermals pushed up to expose the calf, (basically mimicking American Football pants). Now the whole socks and sandals situation is just way too dorky for my taste. iI's fine for the runway but when I see it in street style photos I'm still not quite convinced it should be done in real life. But who knows, maybe someone will successfully pull it off this year.
Check out a few of our favorite Spring/Summer Collections.
And check back everyday to "Get the Look" (and more photos) of all the Spring Summer 2011 Fashion Trends.
---
5 Comments
---
Trackbacks
Leave a Reply