As you all know we've been running a Daily Gucci Giveaway of the new Gucci Guilty Pour Homme all week long. And I figured before we giveaway the next two bottles, we'd give you more details about the film and the process behind it. So this time you can watch the video with all the many accompanying notes about the concept, director, actor, etc. I always love when a brand takes a campaign to the next level, so its cool to sorta get into their heads and read about the process of creating the Gucci Guilty campaign.
Last autumn, the House of Gucci introduced Gucci Guilty for Her
, a fragrance for an iconoclast who lives life at full throttle – potent, spirited, unrepentant. The Gucci Guilty heroine is a 21st Century beauty who holds all in her thrall, her scent an audacious contemporary creation.
Now we meet her partner-in-crime…
THE CONCEPT
Gucci takes as a catalyst its iconic entwined Gs and brings us a hero who sees this emblem as an incitement to provoke, challenging convention. For this most modern of mavericks, Gucci represents a powerful mix of excitement, allure and sensuality. In Gucci Guilty for Him, the latest fragrance conceived by Creative Director Frida Giannini, this man instinctively recognizes a strong representation of himself in the scent.
THE MAN
Young, fearless, with impeccable taste, the wearer of Gucci Guilty for Him is a hero for our age – exuding charisma and more than a little dangerous. His life may be under his control, but he refuses to exert any restraint over his passions. The spirit of hedonism that this unleashes is intoxicating. His power resides in knowing that power is a game, and he is ready to play this game to the full when he meets his female match.
The Gucci Guilty hero takes pleasure in refusing to feel guilty about who he is. His remarkable self-confidence allows him to constantly explore new experiences. His unshakable sense of self-identity wields an irresistible force. He knows what he wants, and he goes after it with single-minded determination and compulsive charm. It is exhilarating to yield to the impulses of a man with such exceptional magnetism.
Frida Giannini observes: "Everyone is in love with the Gucci Guilty man. He is a risk-taker, a thrill-seeker, yet he always remains sensitive to a woman's desires. He embodies these desires. Men yearn to be him, women to be his."
THE CAMPAIGN
The ensemble that Frida Giannini has brought together to tell the story of Gucci Guilty has been created to have an irresistible appeal to a generation of modern young men; a collaboration in which edge and creativity are combined in an unprecedented way.
"I knew we needed something special for this project, something absolutely unique," confirms Giannini. "The look, the sound, the cast – I am incredibly excited by what we have achieved."
The advertisement was shot at Cinecittà Studios, the legendary home of Italian cinema. Its director was film-noir graphic artist and Sin City creator Frank Miller, whose inimitable comic strip aesthetic will galvanize young audiences.
In Giannini and Miller's vision, a rugged urban cowboy roars into the metropolis on a blazing motorcycle. His tires screech to a halt, and our stranger removes his helmet to reveal our hero. His bracelet triggers his memories…Still in his leathers; he strides into a bar and catches a beguiling scent: a woman, a defiant beauty, his match. Their eyes lock, and with that look begins the story of their night of rapture. In the morning, he will be gone. He is a rebel, the freest of spirits: dangerous, impassioned, a man who will continue to shape her desires.
Hollywood leading man Chris Evans smolders in the role of the Gucci Guilty hero. "Chris was an absolute revelation," remarks Giannini. "His looks are hypnotic, and he has such an incredibly powerful presence in front of the camera. In a few brief moments, he creates an unforgettable character."
Evan's mesmerizing co-star is Evan Rachel Wood, one of the foremost talents of her generation. Giannini is full of admiration: "Evan Rachel Wood is such a gifted and beautiful actress. I have always admired her confidence and ability to transform herself."
The chemistry between these players is palpable. Their story unfolds to the strains of Depeche Mode's "Strange Love", given a haunting new rendition for the Gucci Guilty for Him fragrance by acclaimed British musician Natasha Khan, the lead singer of Bat for Lashes.
Renowned fashion photographers Mert & Marcus are responsible for the print advertising – unapologetically sensual images that will etch themselves on the consciousnesses of a generation.
The Gucci Guilty advertising campaign, both television and print, was art directed by Riccardo Ruini, Creative Director at REM (Ruini e Mariotti), who has collaborated with Frida Giannini on Gucci's fashion and fragrance campaigns since 2007, including the 2009 Cannes Lion award-winning campaign for the fragrance Flora by Gucci.
The groundbreaking campaign embraces innovative, youth-focused media and technologies. Like Gucci Guilty for Her, Gucci Guilty for Him has been designed to "go viral."
READ MORE Below –>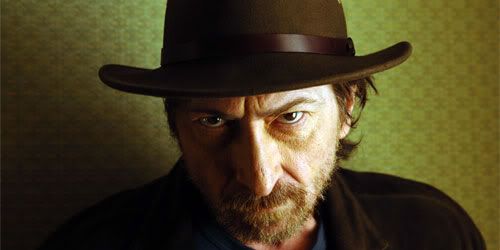 DIRECTOR: FRANK MILLER
Frank Miller is the creative genius responsible for Hollywood's infatuation with graphic novel-inspired cinema. Miller's seminal recasting of the Batman narrative into a deeper, darker, more psychologically profound dystopia in The Dark Knight lead not only to a series of celebrated films, but a billion-dollar movie genre. Foremost within this genre have been Miller's unique take on superheroism, 300, and his visionary Sin City. Miller's co-direction of Sin City has made him one of the world's hottest directors, in addition to being the guiding force behind this new aesthetic.
Miller's creative career began in the US comic-book industry in the late 1970s, where he came to prominence drawing and/or writing Marvel Comics characters. Miller's Daredevil was the basis for the 2003 feature film. Miller also created Ronin, a science-fiction samurai drama, for DC Comics. Ronin is currently in development at Warner Bros.
After Ronin, Miller wrote and illustrated the groundbreaking Batman: The Dark Knight Returns (inspiration for the 1992 feature film Batman), which not only redefined the hero, but also revitalized the comics industry Miller also wrote Batman: Year One, which was the basis for 2005's Batman Begins.
Miller introduced his noir masterpiece, Sin City, in 1991, and it became an instant sales and critical success. To date, Miller has written and illustrated seven Sin City graphic novels, and co-directed the feature film Sin City in 2005. Miller also received acclaim for 300, his award-winning graphic novel dramatising the battle of Thermopylae. It was serialized in 1998, before being adapted into a film that smashed box-office records. Miller counts among his inspirations: Mickey Spillane, Raymond Chandler, hot chicks, fast cars, and cool guys in trench coats.
Not only is this Miller's first collaboration with Gucci, it is his first foray into the world of the commercial. Frida Giannini comments: 'I have known Frank Miller's work for many years through Sin City – a milestone in the history of cinema. He is incredibly talented, utterly unique. I admire him for being an absolutely creative person – a real visionary. We wanted to work with Frank because his artistry speaks to a young audience.'
Miller recalls: 'I had never done a commercial shoot before and didn't know what to expect. However, working with Gucci has been a real ball. Frida has been very open to the ideas that I brought to the table. Working with someone so creative as Frida has been a pleasure, both actors have terrific screen presence, as to shooting at Cinecittà – I think of the studio as being blessed by Fellini's presence.'
Describing his aesthetic approach, he observes: 'I like to do work that is to the point. I don't like digressions. One of the reasons why I like working with the digital world is because it allows me to do very simple pictures. I tend to hearken back to the old black and white movies because I love the idea of a 200-foot room with a desk and a lamp in it.'
LEADING MAN: CHRIS EVANS
Chris Evans has emerged as one of Hollywood's most in-demand actor for both big budget and independent features. Evans is currently in production on Joe Johnston's highly anticipated action adventure film "Captain America: The First Avenger," where he will star as the famed Marvel Comics character who becomes the perfect human weapon to aid the United States' fight against the Nazis during World War II. The film is scheduled to be released on July 22nd, 2011.
Evans will also star in Mark Mylod's comedy "What's Your Number?" opposite Anna Faris. Twentieth Century Fox will release the film on April 29th, 2011. Additionally he will star in the independent law drama "Puncture," which is based on a true story.
Raised in Massachusetts, Evans began his acting career in theatre before moving to New York where he studied at the Lee Strasberg Institute. In 2007, Evans reprised the role of Johnny Storm, a.k.a. The Human Torch, in the summer action hit "Fantastic Four: Rise of the Silver Surfer" which had him re-team with his original "Fantastic Four" castmates Jessica Alba, Michael Chiklis and Ioan Gruffudd.
Other film credits include Edgar Wright's action comedy, "Scott Pilgrim vs. the World," opposite Michael Cera, Sylvain White's "The Losers" with Jeffrey Dean Morgan and Zoe Saldana, "Push" opposite Dakota Fanning; "Street Kings" with Keanu Reeves and Forest Whitaker, Danny Boyle's critically acclaimed "Sunshine," "The Loss of a Teardrop Diamond," "Cellular," "The Perfect Score," "Fierce People," and the romantic drama "London." Evans' first cinematic role was in the 2001 hit comedic spoof, "Not Another Teen Movie."
Frida Giannini observes: "The Gucci Guilty man had to have a powerful presence. Chris has a strong sense of energy—he takes the lead. But, there is a tenderness there that women will find spellbinding."
Evans returns the compliment: "Between Frank and Frida, shooting the commercial has been like working on a movie. They are the best of the best—phenomenally talented—so it was a home run across the board."
Asked about the appeal of the campaign, he answers: "It's Gucci! My first indulgence when I was starting out was a Gucci suit. I loved it. I think I wore it to bed. The brand has cachet and it's an honor to be part of it."
Speaking about his character, he says: "I can see a little of him in myself, although the Gucci Guilty man is a lot cooler. Frank views him as an urban cowboy. As far as the guilty aspect goes, everybody has a little bit of naughtiness in them."

CREATIVE DIRECTOR OF GUCCI: FRIDA GIANNINI
Frida Giannini's unique talent and modern vision have fueled her rise as the leading creative force behind one of the world's most celebrated fashion houses. Born in Rome in 1972 to an architect father and art history professor mother, Giannini studied fashion design at Rome's Fashion Academy before apprenticing in a small ready-to-wear house. In 1997, she went to Fendi where she worked as a ready-to-wear designer for three seasons before being named designer for Fendi leathergoods.
In September 2002 she joined Gucci as Handbag Design Director. Two years later she was appointed to a newly created post, Creative Director of Accessories, where she assumed unprecedented control of bags, shoes, luggage, small leathergoods, silks, fine jewelry, gifts, watches as well as eyewear. Giannini flourished in this expanded role, and brought a powerful new perspective to Gucci's accessories collections. Using the Gucci archives as a starting point, she transformed house classics such as the Flora scarf pattern and equestrian iconography into novel and hugely successful designs.
In 2005, she was named Creative Director of Gucci Women's ready-to-wear, in addition to her responsibility for all accessories. In 2006, she took over menswear, thus rising to sole Creative Director of the label. Giannini accepted this significant responsibility with aplomb, quickly establishing her individual stamp on the house. Her design approach and focused management style are informed by sharp confidence and decisiveness, as well as her uniquely feminine and distinctly Italian point of view. The combination has proven to be powerful, as witnessed by her consistent ability to design collections, which not only influence global fashion trends but that are also directional at retail. Under Giannini, a new design oeuvre for Gucci has emerged, one which celebrates the house's inimitable past and its expertise in luxury craftsmanship, all the while adding youth, color and a playful extravagance.
Giannini has also assumed an expanded creative authority beyond just design. She personally developed the architectural and interior design environments for Gucci's new store concept that has rolled out in major cities around the world. Additionally, she is responsible for the creative direction of all advertising campaigns and has worked with such illustrious directors as David Lynch and Chris Cunningham. Giannini has also been instrumental in bringing major celebrities to the brand, selecting Drew Barrymore and Claire Danes for the jewelry campaigns, James Franco for fragrance, and working closely with Madonna and Rihanna on initiatives for Raising Malawi and UNICEF.
Her broadening profile has allowed for increased social responsibility as well. She is deeply dedicated to and instrumental in Gucci's continued partnership with UNICEF, and she was also named to the Board of Directors of PPR's Foundation for Women's Dignity and Rights, an organization which fights violence against women and promotes their empowerment.
Giannini's tenacity and unwavering vision have steered Gucci successfully into its 21st century guise. She is a new voice in fashion, one that champions a lighter luxury for modern times. Her innovative designs are a very personal interpretation of this venerable House: not only does she extract the very best of Gucci, but she has kept its privileged heritage firmly intact.
VOCAL ARTIST: NATASHA KHAN, AKA "BAT FOR LASHES"
Natasha Khan is one of the most exciting and accomplished performers on the contemporary music scene. Khan, also known as "Bat for Lashes," is a singer, writer and composer whose gifts embrace the piano, bass, guitar, harpsichord and autoharp. Khan's creations have been compared to the work of Kate Bush, Siouxsie Sioux, Annie Lennox, P.J. Harvey, Tori Amos and Björk. Her stage appearances are renowned for their theatricality; her sound is uncompromising, piercing and straight to the heart.
Khan was born in Hertfordshire in 1979, although her work combines influences that span decades. While studying for a degree in music and visual arts at the University of Brighton her experimental work was influenced by artists such as Steve Reich and Susan Hiller, and she produced multi-media creations centred on sound installations, animations and performance.
Recognition of her talent was as immediate as it was emphatic. Her debut album, Fur and Gold (2006) was nominated for the 2007 Mercury Prize. In 2007 the American Society of Composers, Authors and Publishers (ASCAP) awarded her the ASCAP Vanguard Award, choosing her to perform at ASCAP's prestigious "ASCAP Presents…" showcase. The following year, Khan received two BRIT nominations for Best Breakthrough Artist and Best Female, leading to a deluge of media attention.
Khan herself was a contender for Best Female Solo Artist at 2010's BRIT Awards and her second album, Two Suns (2009), was also nominated for the Mercury Prize. The Sunday Times praised it as: "An extraordinary, devastating album that haunts like a dream and cuts like a knife".
She has appeared at Glastonbury, Latitude & Bestival and has toured Britain, Europe, South America & the USA, both solo & in collaboration with Radiohead and Coldplay. Her admirers include Bjork, Johnny Depp, Kate Hudson, Shakira, Alicia Keys, Thom Yorke, Chris Martin and Jefferson Hack.
Khan's appearance as the voice of the Gucci Guilty campaign reflects her profound fascination with visual stimulus. She has remarked: "Whenever I'm writing music it's a very visual place in my mind. It has a location full of characters and colours and landscapes, so those two things really complement each other, and help the other one to blossom."
Gucci Creative Director Frida Giannini wanted Natasha Khan to cover Depeche Mode's iconic "Strange Love" for the Gucci Guilty advertising campaign because, as she said, "Natasha's voice is bewitching and her music is dark yet fascinating."
Gucci Guilty Pour Homme will be in major retailers May 2011
---
Leave a Reply