Cologne Convenience: The Scentbird Men
Scentbird Men is a subscription cologne provider that delivers your favorite cologne to your door for $15. There are alot of subscription services out there these days, but sometimes it's hard to commit to one– many of us barely want to subscribe to magazines. However, I think with grooming items, like cologne, it's easier.
For most, cologne is a staple in our grooming collection, so Scentbird Men is a natural fit. You'll especially become a fan if you like to switch up your fragrance and try new ones. Scentbird has over 350 colognes to choose from monthly: Gucci, Dolce and Gabanna, Hermes, Burberry and many more. You get a bottle of cologne that lasts 30 days or 120 sprays (4 per day), then right around spray 100 or so you'll get your new bottle.
Decluttering your Grooming Products.
Between the special facial cleansers, beard oils, and hair gels men are starting to have just as many products as women. So I like the fact that this can help you become a little more minimalistic. Instead of a tray of 3, 4, 5, 15, or so colognes sitting on your dresser or window sill there's just one. Plus, the bottle is small so it's also very easy to carry around you could have it in your car or gym bag.
What Scents Should I Try?
For some of you this is easy– you're faithful to your top 3 colognes that you keep in steady rotation. On the other hand if you're unsure about which colognes to choose then take a trip to a large retailer to do a little "cologne window shopping". Test a few fragrances, remembering to sniff coffee beans in between (to refresh your palette), and write down your top 4 or 5. This will provide you with the perfect Scentbird List to start with.
For my first bottle I chose YSL L'Homme. It arrived quickly and securely in Scentbird packaging. I worried about whether or not the fragrance would be as strong as the traditional bottled version, and after a week of using it I can luckily say it is. Next month I may go for Tom Ford.
LAYRITE: DELUXE POMADES & HAIR PRODUCTS FOR MEN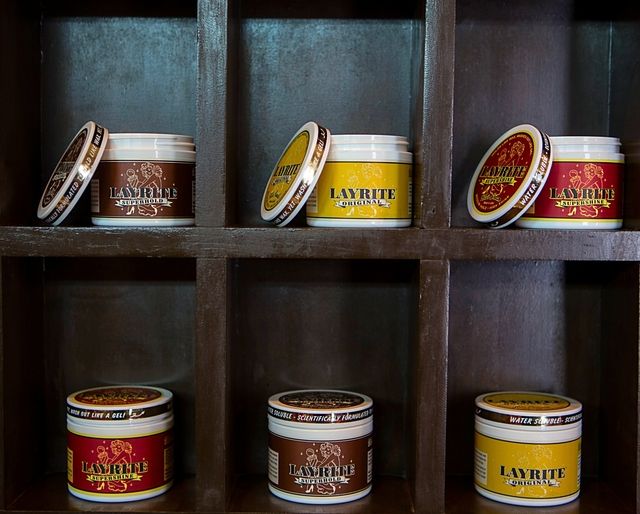 Summary of LAYRITE Products: This is a really great hair care line for the guy who doesn't care to spend a long time in the mirror, but wants to look good. These products offer all day hold without the stiffness of other gels or the greasiness of some pomades. I personally vouch for these products and appreciate the compliments I get because of them. Sidenote: there's something for all hair types. We got to try three products: Original, Superhold, and Supershine.
Below are individual reviews with the following information: 1.)Feel/Application 2.) Immediate Results 3.)Short-term/Long-term Results
Original: 1.) Feels like a solid gel but not sticky like most pomades 2.) When put in damp hair, it dries light and clean 3.) Holds for most of the day with my coarse hair type so I had to reapply, but there's no greasy feeling which is a plus.
Superhold: 1.) Feels a lot like the Original 2.) Also feels light 3.) Although this looks and feels like the Original, it definitely offers better hold. No reapplication necessary.
Supershine: 1.) Feels creamy and has a nice smell. 2.) It immediately gives the hair a shine that's neither overpowering nor greasy looking 3.) The shine is long lasting and also leaves the hair feeling soft and moisturized.
You can find these and other LAYRITE products here.
Chike for The Urban Gentleman