LAYRITE: DELUXE POMADES & HAIR PRODUCTS FOR MEN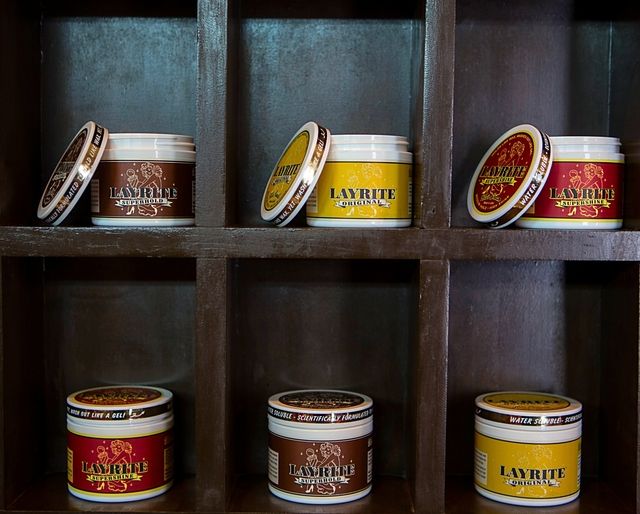 Summary of LAYRITE Products: This is a really great hair care line for the guy who doesn't care to spend a long time in the mirror, but wants to look good. These products offer all day hold without the stiffness of other gels or the greasiness of some pomades. I personally vouch for these products and appreciate the compliments I get because of them. Sidenote: there's something for all hair types. We got to try three products: Original, Superhold, and Supershine.
Below are individual reviews with the following information: 1.)Feel/Application 2.) Immediate Results 3.)Short-term/Long-term Results
Original: 1.) Feels like a solid gel but not sticky like most pomades 2.) When put in damp hair, it dries light and clean 3.) Holds for most of the day with my coarse hair type so I had to reapply, but there's no greasy feeling which is a plus.
Superhold: 1.) Feels a lot like the Original 2.) Also feels light 3.) Although this looks and feels like the Original, it definitely offers better hold. No reapplication necessary.
Supershine: 1.) Feels creamy and has a nice smell. 2.) It immediately gives the hair a shine that's neither overpowering nor greasy looking 3.) The shine is long lasting and also leaves the hair feeling soft and moisturized.
You can find these and other LAYRITE products here.
Chike for The Urban Gentleman
---
Leave a Reply