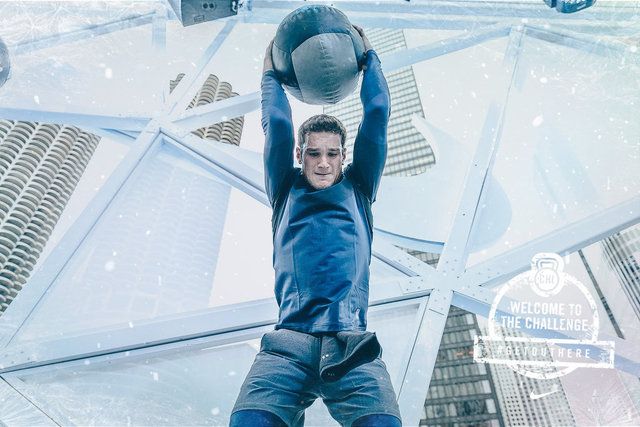 As the season shifts from chilly fall to frosty winter, it's natural to want to stay warm indoors. While this reaction to cold weather is logical, it can be pretty bad for the midsection. I mean, it's called a "winter body" for a reason. Nike's #GetOutHere campaign is the solution for these excuses. It encourages people to brave the cold with their new gear that keeps you both warm and dry while training outdoors.

We were lucky enough to head to Chicago to train with Nike and use some of the new gear first-hand. We got to try the Nike Pro Hyperwarm Compression tights, the Nike Pro Hyperwarm fitted top, and the Nike Therma-Sphere Max Training Jacket.
The Nike Pro Hyperwarm Compression tights and Nike Pro Hyperwarm fitted top are made with breathable Dri-Fit Max fabric and thermal mesh that wicks away sweat and keeps you warm. Trust me, they both did their jobs while we were battling the wind chill factor in the Windy City. But my personal favorite piece of training gear was the Nike Therma-Sphere Max Training Jacket. Its slim fit and stretch fabric let you move freely, and its Thermal Dri-Fit fabric wicks sweat. The lightweight 3-layer composite fabric keeps you warm while the DWR (durable water resistant) finish keeps you dry in rainy conditions.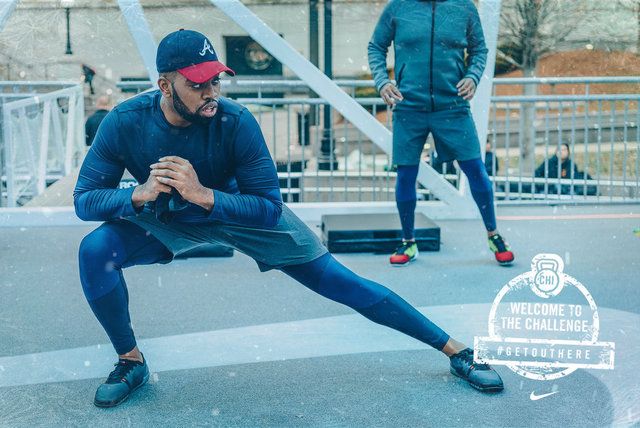 Since this is The Urban Gent, style and function go hand-in-hand. Nike is known worldwide for providing both quality and style, and the products from this collection don't disappoint. Offering different color ways, I'm sure you'll find something that fits your personal style. So get some dope new gear, and #GetOutHere. After all, summer bodies are made in winter.
By Chike Ibezue for The Urban Gent
---
Leave a Reply