Two Door Cinema Club at SXSW

We're fans of Two Door Cinema Club, and we know many of you are too, so courtesy of Ray-Ban we'll be giving away a couple of Two Door Cinema T-shirts along with "Never Hide" frames. 6 winners total– 5 people will receive a Two Door Cinema Club official Band t-shirt and a frame, and 1 person will receive all the same gear, but it will also be autographed by the members of Two Door Cinema Club: Sam Halliday, Alex Trimble and Kevin Baird. This giveaway starts today and finishes today.
To win: Follow on Twitter, Fan on Facebook, and/or sign-up for T.U.G Mail. Then simply comment or retweet -and- let us know your favorite concert or best concert moment. (winners are chosen via random.org)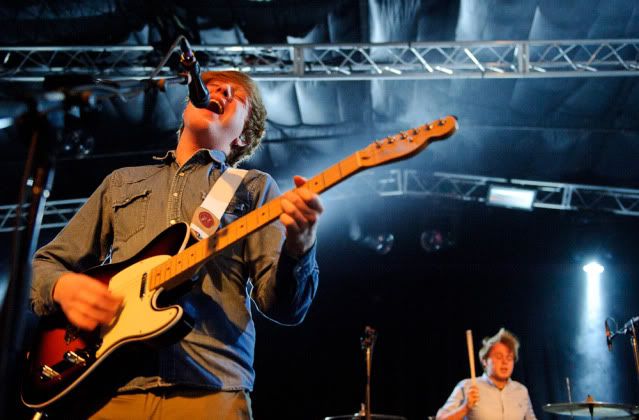 2DCC at SXSW (south by southwest) in Austin, Texas
More below: CONTINUE READING MORE >>>
Woke up this morning listening to MJ, figured I'd share…
The Full Michael Jackson "Bad" Video (w/ Wesley Snipes) is below…
As you all know we've been running a Daily Gucci Giveaway of the new Gucci Guilty Pour Homme all week long. And I figured before we giveaway the next two bottles, we'd give you more details about the film and the process behind it. So this time you can watch the video with all the many accompanying notes about the concept, director, actor, etc. I always love when a brand takes a campaign to the next level, so its cool to sorta get into their heads and read about the process of creating the Gucci Guilty campaign.
Last autumn, the House of Gucci introduced Gucci Guilty for Her
, a fragrance for an iconoclast who lives life at full throttle – potent, spirited, unrepentant. The Gucci Guilty heroine is a 21st Century beauty who holds all in her thrall, her scent an audacious contemporary creation.
Now we meet her partner-in-crime…
THE CONCEPT
Gucci takes as a catalyst its iconic entwined Gs and brings us a hero who sees this emblem as an incitement to provoke, challenging convention. For this most modern of mavericks, Gucci represents a powerful mix of excitement, allure and sensuality. In Gucci Guilty for Him, the latest fragrance conceived by Creative Director Frida Giannini, this man instinctively recognizes a strong representation of himself in the scent.
THE MAN
Young, fearless, with impeccable taste, the wearer of Gucci Guilty for Him is a hero for our age – exuding charisma and more than a little dangerous. His life may be under his control, but he refuses to exert any restraint over his passions. The spirit of hedonism that this unleashes is intoxicating. His power resides in knowing that power is a game, and he is ready to play this game to the full when he meets his female match.
The Gucci Guilty hero takes pleasure in refusing to feel guilty about who he is. His remarkable self-confidence allows him to constantly explore new experiences. His unshakable sense of self-identity wields an irresistible force. He knows what he wants, and he goes after it with single-minded determination and compulsive charm. It is exhilarating to yield to the impulses of a man with such exceptional magnetism.
Frida Giannini observes: "Everyone is in love with the Gucci Guilty man. He is a risk-taker, a thrill-seeker, yet he always remains sensitive to a woman's desires. He embodies these desires. Men yearn to be him, women to be his."
THE CAMPAIGN
The ensemble that Frida Giannini has brought together to tell the story of Gucci Guilty has been created to have an irresistible appeal to a generation of modern young men; a collaboration in which edge and creativity are combined in an unprecedented way.
"I knew we needed something special for this project, something absolutely unique," confirms Giannini. "The look, the sound, the cast – I am incredibly excited by what we have achieved."
The advertisement was shot at Cinecittà Studios, the legendary home of Italian cinema. Its director was film-noir graphic artist and Sin City creator Frank Miller, whose inimitable comic strip aesthetic will galvanize young audiences.
In Giannini and Miller's vision, a rugged urban cowboy roars into the metropolis on a blazing motorcycle. His tires screech to a halt, and our stranger removes his helmet to reveal our hero. His bracelet triggers his memories…Still in his leathers; he strides into a bar and catches a beguiling scent: a woman, a defiant beauty, his match. Their eyes lock, and with that look begins the story of their night of rapture. In the morning, he will be gone. He is a rebel, the freest of spirits: dangerous, impassioned, a man who will continue to shape her desires.
Hollywood leading man Chris Evans smolders in the role of the Gucci Guilty hero. "Chris was an absolute revelation," remarks Giannini. "His looks are hypnotic, and he has such an incredibly powerful presence in front of the camera. In a few brief moments, he creates an unforgettable character."
Evan's mesmerizing co-star is Evan Rachel Wood, one of the foremost talents of her generation. Giannini is full of admiration: "Evan Rachel Wood is such a gifted and beautiful actress. I have always admired her confidence and ability to transform herself."
The chemistry between these players is palpable. Their story unfolds to the strains of Depeche Mode's "Strange Love", given a haunting new rendition for the Gucci Guilty for Him fragrance by acclaimed British musician Natasha Khan, the lead singer of Bat for Lashes.
Renowned fashion photographers Mert & Marcus are responsible for the print advertising – unapologetically sensual images that will etch themselves on the consciousnesses of a generation.
The Gucci Guilty advertising campaign, both television and print, was art directed by Riccardo Ruini, Creative Director at REM (Ruini e Mariotti), who has collaborated with Frida Giannini on Gucci's fashion and fragrance campaigns since 2007, including the 2009 Cannes Lion award-winning campaign for the fragrance Flora by Gucci.
The groundbreaking campaign embraces innovative, youth-focused media and technologies. Like Gucci Guilty for Her, Gucci Guilty for Him has been designed to "go viral."
READ MORE Below –>
Great afternoon chill song.
Someone put me on to Two Door Cinema Club a little while back, and I must say– these UK bands make some great music.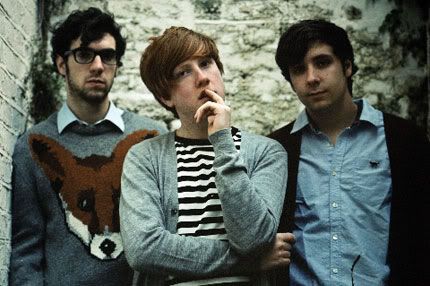 PS- specifically the band is from North Ireland (thanks Zack)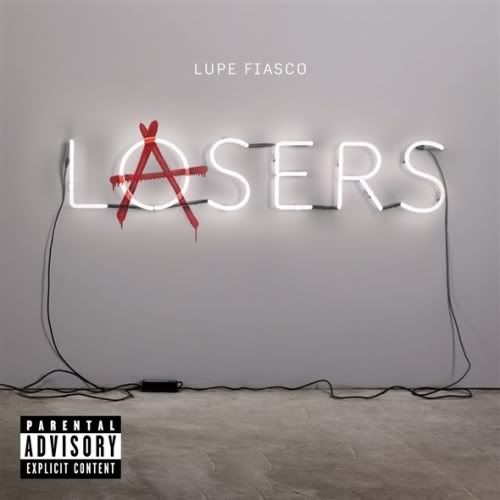 If you haven't already, be sure to purchase Lupe Fiasco's LASERS. Lupe, quite simply, is one of the best rap artists alive. Strong statement? Nah, not even a little bit… don't y'all get tired of empty lyrics and repetitious auto-tuned beats from so many rap/hip-hop artist? I know I do. So for us "un-basic" people Lupe feeds our "famished from the lack of real rap" souls. And as usual he mixes intellectual lyrics with rhythmatic alternative beats, and tops it all off with that classic Lupe style— y'all know what I mean. I can certainly hear the "slightly more mainstream than raw" sound of the music that many Lupe-heads have talked about, but this is obviously the labels doing… which I'm okay for one album– hopefully it'll open him up to a wider group of fans (which I believe is Atlantic's plan). So, the moral of the story is: purchase LASERS (amazon
, itunes) and while your at it go ahead and get Food & Liquor and The Cool if those two albums are somehow not already in your ipod.
For more Lupe, check out his website.
I wanna go ahead and start the "Lupe Fiasco — Best Rap Album" Grammy 2012 campaign. As long as Andre 3000 and Cee-Lo aren't nominated as well, then my vote in that category will always be for Lupe (the) Fiasco.