All this talk of baseball caps and history lead me to look at old footage of baseball games. I found a couple worthy to re-post.
Hank Aaron Wins the Pennant for the Braves:
Old Lost Footage (Lou Gehrig, Babe Ruth, Roberto Clemente, etc):
Willie Mays, "The Most Famous Baseball Catch"
It is said that Willie Mays is the greatest baseball player in history, and I guess it has constantly been confirmed by other legendary baseball players. Mickey Mantle once stated that Mays was the best baseball player to have ever lived, and consistently maintained that Mays had the better career. Even players who didn't believe in perfection or being the best felt Willie was #1,"There has never been a perfect ballplayer. [But] Willie Mays came the closest to perfection." – Joe Dimaggio. Read more about the great Willie Mays on his website, here.
Roberto Clemente, Willie Mays and Hank Aaron
Lou Gehrig and Babe Ruth
Two Door Cinema Club at SXSW

We're fans of Two Door Cinema Club, and we know many of you are too, so courtesy of Ray-Ban we'll be giving away a couple of Two Door Cinema T-shirts along with "Never Hide" frames. 6 winners total– 5 people will receive a Two Door Cinema Club official Band t-shirt and a frame, and 1 person will receive all the same gear, but it will also be autographed by the members of Two Door Cinema Club: Sam Halliday, Alex Trimble and Kevin Baird. This giveaway starts today and finishes today.
To win: Follow on Twitter, Fan on Facebook, and/or sign-up for T.U.G Mail. Then simply comment or retweet -and- let us know your favorite concert or best concert moment. (winners are chosen via random.org)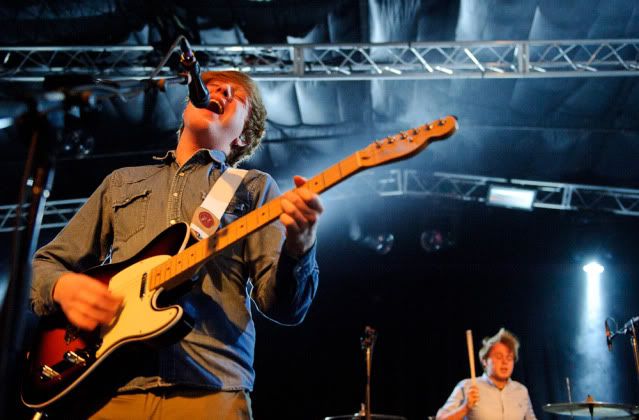 2DCC at SXSW (south by southwest) in Austin, Texas
More below: CONTINUE READING MORE >>>
Woke up this morning listening to MJ, figured I'd share…
The Full Michael Jackson "Bad" Video (w/ Wesley Snipes) is below…