The freshly-released, never before heard new single from Micheal Jackson, entitled "Breaking News" is now streaming on Michael Jackson's website. The song is from his album, MICHAEL, which will be released December 14th. Listen to the song here.
The Jackson family (his mom, sisters, even his children) does not believe it's really Michael. And to be honest, it does sound kind of funny… I think they may have done to this song what they did to some of Aaliyah's stuff after she past away. They mixed in her brother's voice to complete the movie Queen of the Damned (and a few of her other projects). I think they probably mixed in the voice of a Michael Jackson impersonator to finish the song. But who knows…
update: after to listening to it for a second time, this really does not sound like michael… i hope this is the only song on the album that sounds "fake".
Lupe Fiasco "I'm Beaming"
A nice morning groove…
Every Urban Gentlemen should be a fan of the outstandingly talented
Janelle Monae
. She is music's latest
sweetheart
phenomenon and everyone should have her latest album, "The Archandroid" it's like a theatrical production.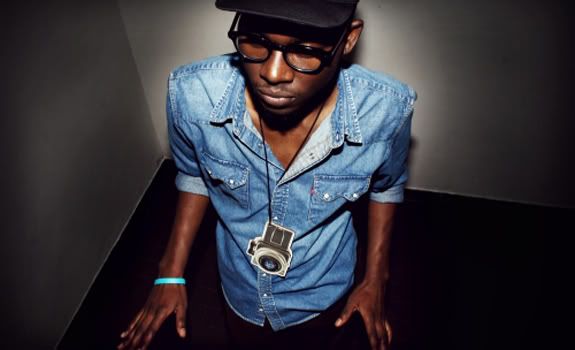 So I wrote this on Feb 16th (when I first started the article)
:
(Sigh of relief) finally finally finally [hip-hop] music is getting good again– and no I'm not talking about Drake, Kid Cudi, or even Wale (those guys are all really cool) I'm moreso speaking of the
Bobby Ray's
and Theophilus London's of the world– the artists with the unique versatile sounds.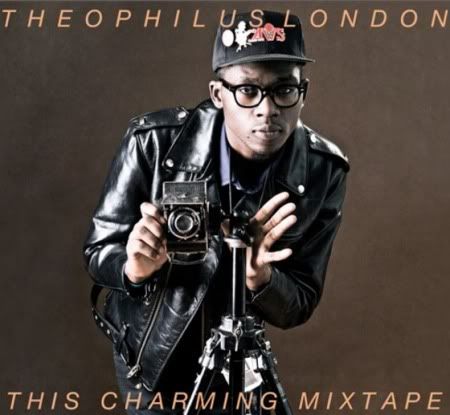 Theophilus London first grabbed my attention when I heard his remix to Solange's "Sand Castle Black x Blue" a year or so ago. Since then I've been secretly addicted… a few of my favorites from his charming mixtape: "Want You for Myself" (Peter Hadar featuring Theophilus London), "Grey X Sage" (his remix to the international hit Sabali), and "Always Love You" (a poppy electronic version of Whitney Houston's hit song).

And now on May 31st:
Well, I've spent the last three weeks entranced with his latest mixtape, I Want You. Between his new album and Janelle Monae's The ArchAndroid, minus a few rounds of Ella, Sammy, and Frank, it seems like the new-wave of music is all my itunes player knows. (Oh and Lykke Li has been getting alot of play too)
His cover of Marvin Gaye's "I Want You", Tweets "Oops", and the mysteriously erotic beats of "Soles Of Fire (Chauffeur)" float around in my top three. (The first 57 seconds of Soles Of Fire, can't be described as anything but sexy, the beat goes hard and it's also very sexy). Matter of fact, just listen to it yourself…
… pretty damn sexy, huh? Yeaa, I already know 😉
The Style of Theophilus London
Theo's style can't just be categorized as hipsterish… it's more like a direct ode to the past, 96% vintage 4% new school. He likes layers– lots of em, swanky college or NBA snap-backs (90s style), blazers, button ups, jean outerwear, corduroys, classic frames (he usually sports brown tortoise shell by Oliver Peoples, clubmasters, or classic clear wayfarers), and whichever kicks complete his raw vintage 70s/90s look. Mr.London's style is actually reminiscent of past local urban gentleman Curran Swint.
To authentically get Theophilus's style you'd have to spend your days in vintage and thrift stores and on sites like etsy and ebay. And I know its often hard to dig through the thousands of threads these stores have, but you have to get in the mindset of shopping there like it's the only option you have, lol. Once you lock-down on that mindset it'll be much easier to have visions for the clothing these stores offer (and it wouldn't hurt to have some inspiration photos in your pocket or on your phone).
But if you don't have the time for all that,
well you can scoop his look below:
Get the

London Look

:
Complex Mag had one of the freshest Theophilus spreads,
They sort of created a refined version of his look…

HAT
BY NO MAS;
SUNGLASSES
BY OLIVER PEOPLES;
BLAZER
BY OPENING CEREMONY;
BELT
BY LOUIS VUITTON;
JEANS
BY SHIPLEY & HALMOS;
SNEAKERS
BY NIKE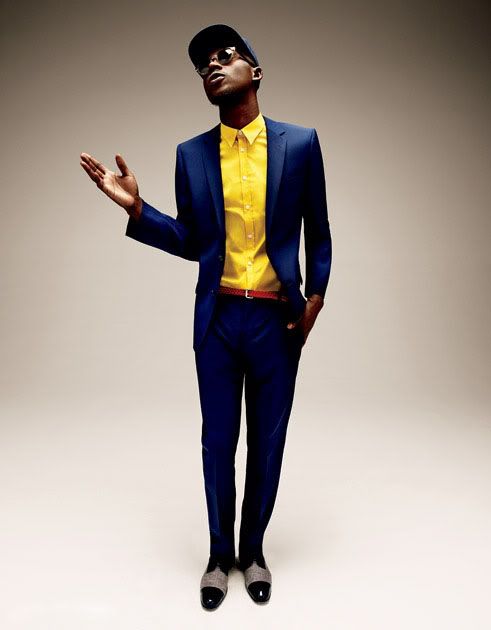 HAT
BY NO MAS;
SUNGLASSES
BY MOSCOT;
SUIT
BY HUGO BOSS;
SHIRT
BY ACNE;
BELT
BY J.LINDEBERG;
SHOES
BY BOSS ORANGE
SUNGLASSES
BY SUPER;
JACKET
BY J.LINDEBERG;
TURTLENECK
BY RALPH LAUREN PURPLE LABEL;
PANTS
BY NOM DE GUERRE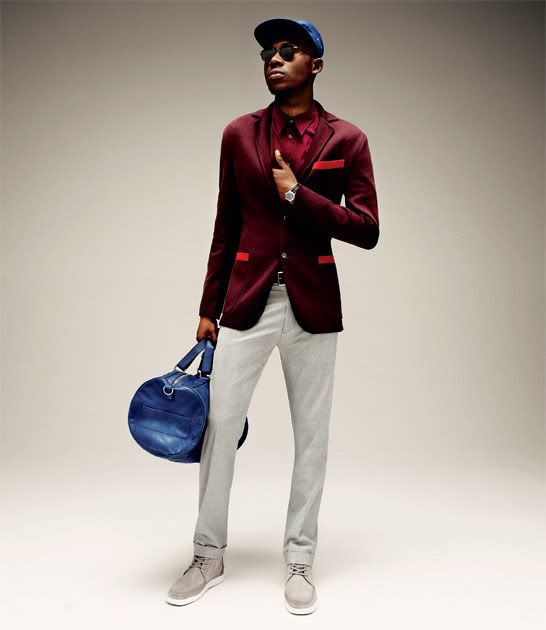 HAT
BY MAIDEN NOIR;
SUNGLASSES
BY CALVIN KLEIN;
BLAZER
BY LOUIS VUITTON;
SHIRT
BY ACNE;
BELT
BY C.P. COMPANY;
PANTS
BY J.LINDEBERG;
SNEAKERS
BY CLAE;
WATCH
BY BELLUM CONCEPTS;
BAG
BY HUGO BOSS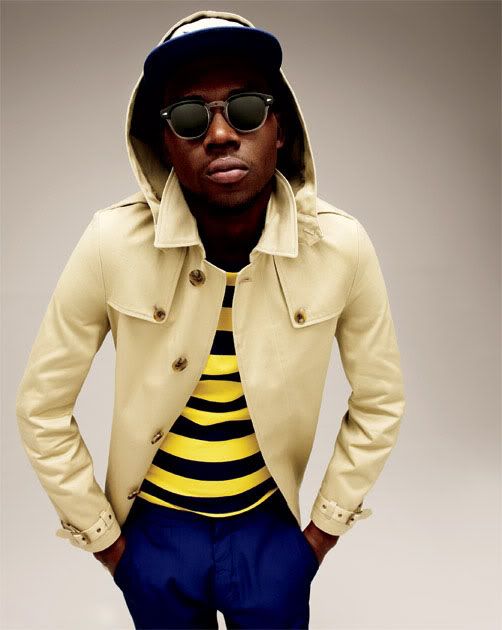 HAT
BY AMONGST FRIENDS;
SUNGLASSES
BY MOSCOT;
TRENCH COAT
BY NOM DE GUERRE;
T-SHIRT
BY RALPH LAUREN PURPLE LABEL;
PANTS
BY C.P. COMPANY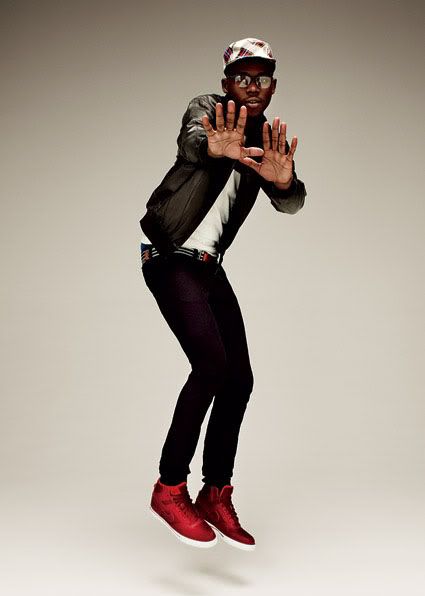 HAT
BY STUSSY DELUXE;
GLASSES
BY BALENCIAGA;
JACKET
BY Y-3;
SWEATER
BY VICTOR GLEMAUD;
BELT
BY J.LINDEBERG;
JEANS
BY LEVI'S;
SNEAKERS
BY NIKE
And as far as his album, well…
"Shortly before we got his third mixtape I WANT YOU, Theophilus London released a DIY promo video for the track "Life Of A Lover". The record loops lazily to show us a new look: pretty girls dancing with each other at a show, young dudes headnodding, the crush of cameras and hard flash that now follows us everywhere we go, a cut to Theophilus in monochrome riding in a Vespa gang through Chinatown en route to Brooklyn and then back to the dance—a mic cord drifting slowly in and out of the frame and his hand reaching out to bring a girl on stage. That is all and this is it: inspired by Marvin Gaye's self-imposed European exile and controversial performance of the national anthem at the 1983 NBA All Star game, I WANT YOU is a collection of dark jams that restlessly examines the promise of love beyond lifestyle. Touching on LA electrofunk, UK indie, tropical escapade and obscure afropop you never knew existed, these are stories from the way we live now: missed connections and misunderstandings, video chats and retweets, returns and deliverables. We know today is all black everything but more to the point: this is now noir as we know it. And this is Theophilus London."
Gotta love their afro-pop inspired music.