Prince William Biography
Born: June 21, 1982 / Birthplace: London, England / Best Known As: The elder son of Princess Diana and Prince Charles
Prince William Arthur Philip Louis Windsor is second in line to the British throne, following his father Charles, Prince of Wales. Prince William is the first son of Charles and the late Princess Diana, and the grandson of the current Queen Elizabeth II. Prince William attended Wetherby and Ludgrove schools, followed by Eton College and then the University of St. Andrews in Scotland. His good looks, athletic manner and royal status made him a popular public heartthrob during his teen years. On June 22, 2005 he graduated from St. Andrews, receiving an upper-second class honors degree with a focus in geography. He entered Sandhurst Military Academy in January 2006 and graduated in December of that year; in January 2007 he reported for duty in the Blues and Royals regiment of the Household Cavalry, and has continued military service since then. His younger brother, Prince Harry, graduated from Sandhurst and joined the Household Cavalry before him. Prince William began dating Kate Middleton, a fellow student from St. Andrews, in 2003. They broke up briefly in 2007, but reunited the same year. On November 16, 2010, Buckingham Palace announced that the couple were engaged to be married. The Royal Wedding was held on Friday April 29, 2011 at Westminster Abbey.
**The Queen conferred a Dukedom on Prince William of Wales. His titles are now Duke of Cambridge, Earl of Strathearn and Baron Carrickfergus. Thus Prince William is now His Royal Highness The Duke of Cambridge and Miss Catherine Middleton is Her Royal Highness The Duchess of Cambridge.
bio from: http://princeofwales.gov.uk/

See The Style of Prince William, HERE.

Prince William and both Prince Harry looking quite dapper in uniform, polo gear, and suits w/ bowler hats.
Prince William and Prince Harry with their mother Princess Diana

The Princes with their father Prince Charles, son of Queen Elizabeth II

Kate Middleton and Prince William on their graduation day from St. Andrew's University. This is probably one of the best photos I've seen of the two since it's more natural and less "posed".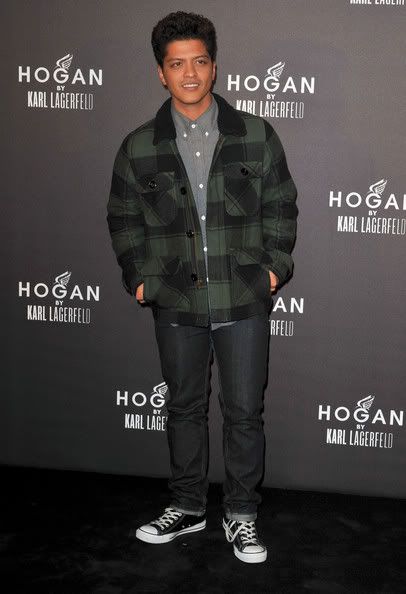 Bruno Mars in Obey Burlington Plaid jacket,
chambray button-down, and Converse All Stars
Zac Efron in Ray-ban aviators in gold, black straight leg jeans,
and black Converse All-stars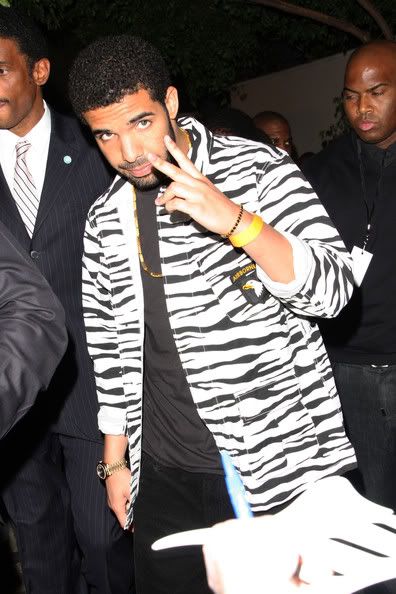 Drake in Supreme Zebra jacket
Zac Efron in New York– shades of black.
Cam Gigandet looking quite monochromatic in a gold/tan RRL Western shirt.
Daniel Craig in London; wearing shawl collar cardigan,
selvedge denim, and Alden wing-tip bluchers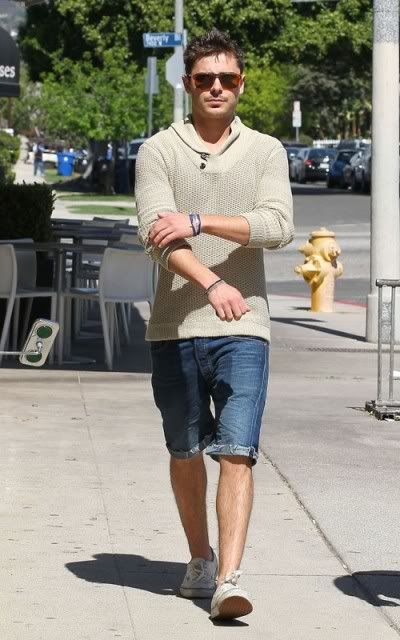 Zac Efron in Rag & Bone sweater, Persol sunglasses, Vans sneakers
Get Celebrity Style:
What do Hayden Christensen, Joe Jonas, and Zac Efron all have in common?
They sometimes rock All Saints (head to to toe) in their downtime,
check 'em out below: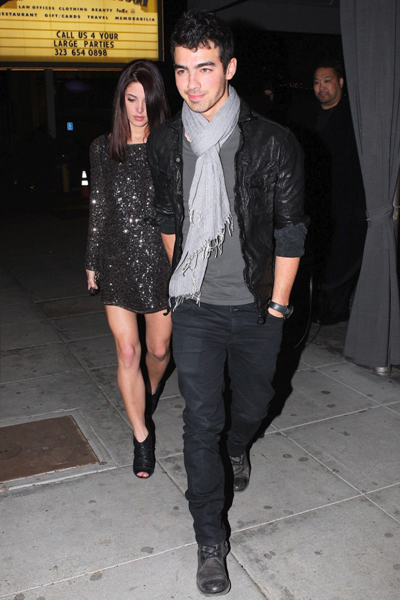 Joe Jonas and his girlfriend Ashley Greene wearing All Saints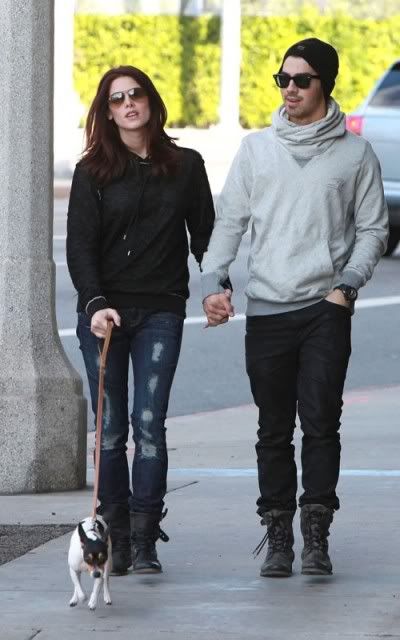 Here they are again… both are obviously big fans of the military-inspired brand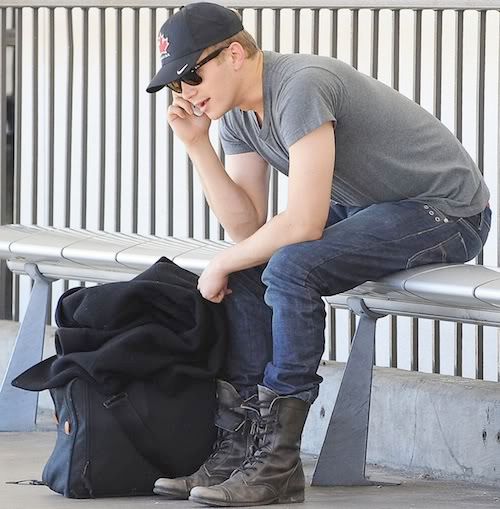 Hayden Christensen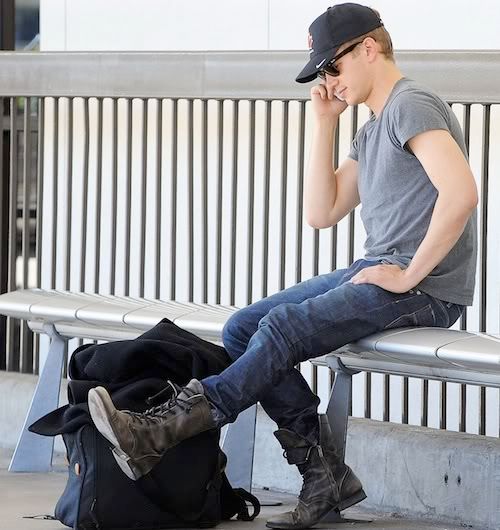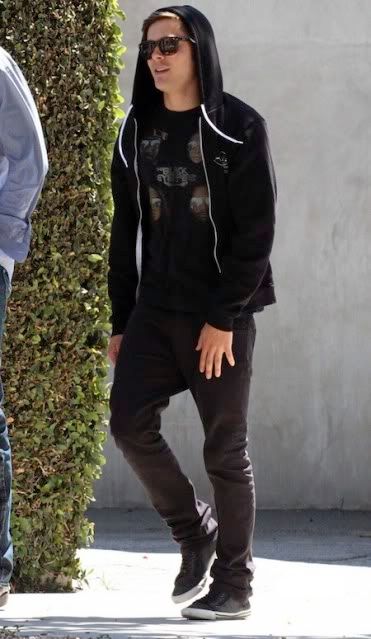 Zac Efron in a pair of All Saints sneakers.
Get their looks here:
Check out there big sale, here.
I've been meaning to mention this for awhile, but All Saints hands down has one of the freshest collections of military boots and worn-in shoes… "elegantly worn and rugged" as we like to call it 'round here (remember those Golden Goose kicks we featured back in the day, yea, well those were not elegantly worn, they were just sorta… dirty). And though we meant to put you on to them earlier, it seems like waiting worked out because many of AllSaints shoes are half off right now (sizes are very limited though, so if you want them be sure to order soon). A few of our favs…
Panel Dolice Boot // Was $250.00 // Now $125.00
Suede Recess Shoe // Was // $190.00 // Now $95.00
Venice Loafer // Was $200.00 // Now $100.00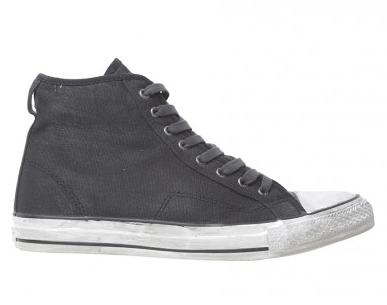 Lakers Hi Top // Was $90.00 // Now $27.00
Demise Boot // $315.00
Click HERE to see photos of celebrities rockin' All Saints boots.
Last night the Beverly Hilton Hotel held the 68th Annual Golden Globe Awards in Beverly Hills. Check out the winners and the men of the red carpet, including Urban Gentleman favorites.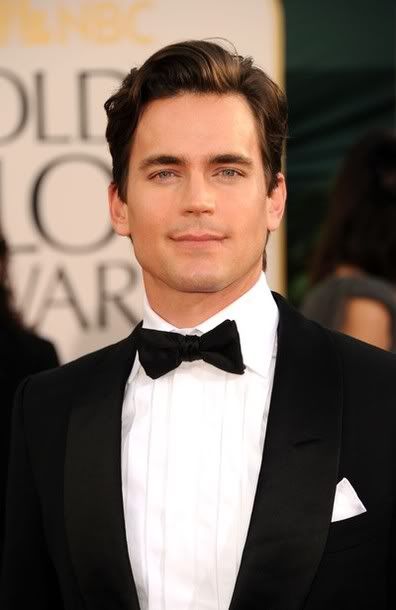 White Collar star Matt Bomer looked dapper.

Johnny Depp rocks his usual Bohemian-Eclectic style with his long hair, glasses, chain, boots, and overall relaxed look., complete with no tie. His label… all Ralph Lauren Black Label. With Martin Katz cufflinks. He opted for a shawl-collared jacket instead of the traditional notch-lapel.

Johnny Depp's man jewelry.
LL Cool J and wife Simone Johnson… he'll never let those Kangol hats go
Ryan Gosling was hands down one of my favorites in a black velvet Ferragamo suit, a white shirt with pearl buttons by Lavin, Hugo Boss black velvet bow tie, and black patent leather Ferragamos.
Inception star, Joseph Gordon-Levitt always brings it. Matter of fact he needs his own Urban Gentleman style profile very soon. Like a few others he donned navy at the Golden Globes. To be more specific a two-button notch lapel Prada suit. With a red button… I wonder what the button stands for– it looks good though.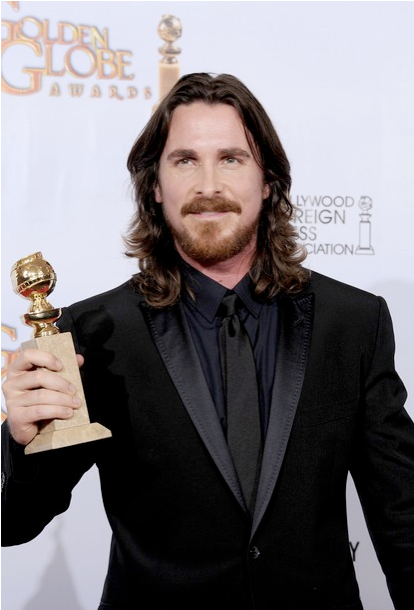 Best Supporting actor winner Christian Bale and wife Sibi Blazic. They've been matching in black all award-season long, maybe they'll switch it up for the Oscars, who knows. Christian hit the red carpet in Dolce & Gabbana from head to toe: black peal lapel tuxedo, black shirt, black tie, and black shoes. ( I do love a nice Dolce suit). Cartier cufflinks and watch.

And Christian's Fighter co-star Mark Walhberg mixes it up a bit (designer wise): Giorgio Armani tuxedo, shirt, black bow-tie, and Martin Katz cufflinks. His wife Rhea Durham looks great too.
LOTS more below –> CONTINUE READING MORE >>>