H.I.M-istry grooming products were created by Darnell Love Henderson in 2004. Throughout life he faced skin care needs that he felt were being ignored by many companies. So he derived a line of products that would focus on the basic needs in men's skincare and would provide professional quality skincare products to men of all skin types and racial backgrounds.
H.I.M-istry, which stands for "Healthy Image Man", tackles many distinct needs like skin discoloration, ingrown facial hairs, anti aging, and more.
We were able to review a few of the products…
Blackberry Salicylic Cleanser: This cleansing gel provides an exhilarating, berry-clean freshness to help produce fresh looking clear complexion. An advanced deep pore resurfacing action increases cell turnover and help diminish the appearance of razor bump, acne break-outs and other negative affects on the skin. Ideal for normal/oily skin types.
Urban Gent Review: Smells great… like blackberries. Leaves my skin feeling cleansed and fresh.
Black Tea Bamboo Scrub: A mix of a Micro dermabrasion and light moisturizing cream. The effects of this scrubs natural ingredients provides a boost in skin cell shedding by manual exfoliation to give an all over healthy tone. The natural fruit ingredients causes mild skin peeling and are used on the face and body to treat acne, smooth the surface of the skin and diminish superficial signs of aging and negative effects on the skin (peels off dead skin).
Urban Gent Review: This product works well and definitely gives the skin a scrubbing. The scrubbing crystals are a little harsh, but no different from most scrubs.
OC-10 Serum: A lightweight serum that protects and revitalizes the skin with CoQ10 and Vitamin E to regenerate and defend the cellular matrix form environmental stress and premature aging.
Urban Gent Review: Feels sort of like a light-lotion. And very lightly moisturizes the skin, I still opt to use another moisturizer after/with this one.
AHA Clearing Pads: Deep strength exfoliator with combination of Alpha Hydroxy Glycolic, Lactic and Pyruvic Acids with Kojic, Bearberry and Licorice to exfoliate, inhibit skin discoloration, razor bumps. Use 2 to 3 times per week before bed.
Alpha Premier Fragrance: (Our Review): A nice everyday cologne. The woody scent makes it a perfect winter fragrance to try, purchase, here.
Purchase the above products, HERE.
OVERALL REVIEW: A good line of products that are scientifically created for every type of guy, with men of color in mind– so the product line gets a few extra points off back. It's very important to use these products in the proper order. I was initially using the scrub, then cleanser, then serum and I found my skin very lightly peeling in the middle of the day. But once I changed to cleanser, then scrub, then serum this went away. If you're in need of new products, then I'd give HIMistry a try.
Random Fact: HIMistry caught the attention of higher US officials (US government)– in a good way. The H.I.M.-istry (Healthy Image Man) line, including cleansers, toners, and scrubs, will be in 150 Army and Air Force Exchange Service stores across the country…. pretty cool. I guess that's what happens when you are able to specifically create products that are meant for a range of ethnicity groups.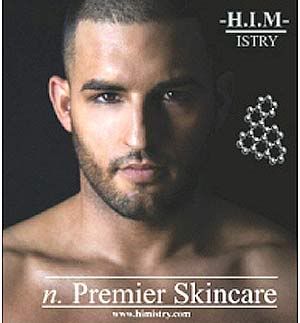 More from Himistry:
More and more men are looking for skin care products that cater to their needs. Men have thicker skin which tends to be oily and show signs of aging as testosterone levels decrease. Factors such as sun damage, lifestyle choices and nutrition play a significant role in skin condition. H.I.M-istry offers natural based Facial Care products formulated with cutting edge ingredients that moisturize, purify, repair and fight visible signs of aging and negative effect of the skin .
A man's skin is approximately 15% thicker than a woman's. Active sebaceous glands cause men's skin to be oilier with larger pores and a richer blood supply. Regular deep cleansing is a necessity to maintain a healthy complexion. Men's skin is also more prone to be dehydrated due to daily or frequent shaving. No matter your skin type, it is important to maintain a regular skin care regimen to keep pores clear, and healthy looking.
Sunday is the last day to enter to win the Patrick Dempsey II cologne. Enter to win, here.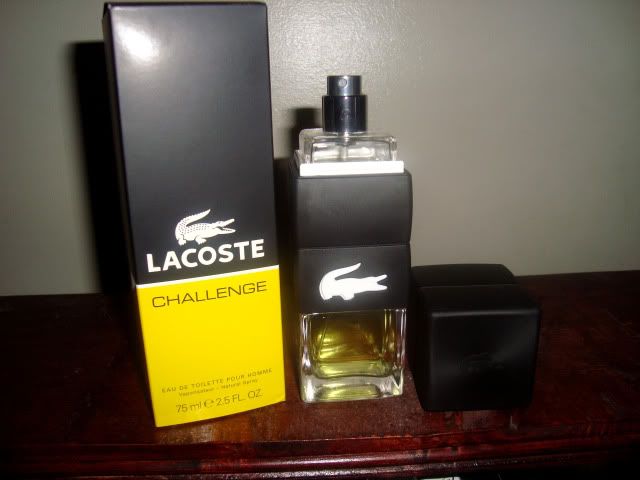 I think, still until this day, that Body Kouros by Yves Saint Laurent is
my favorite cologne for men
. I was quite smitten with the fragrance when I was… I guess "dating" a guy who wore it. I seriously was magnetized by the scent, plus the guy spoke french and he was such a gentleman so he was just an all around good packages… but I digress. Anyway since proclaiming Body Kouros my favorite, the only colognes that have rivaled it upon their release would have to be
Gucci by Gucci and Pour Homme by Versace
. But today, another cologne makes my "best" list…
I initially figured that it would be okay- sort of plain or overly masculine smelling like many "sports colognes", but when I received and opened it I realized I was wrong. The cologne is light and refreshing, it's the type scent that a girl would probably create for a guy if she was hand-picking ingredients to make a cologne from scratch.
The key would be to not wear too much of this (or any cologne in general), 3-4 sprays should be plenty. This fragrance gets 4.5/5- this is hands down my favorite new frangrance.
More Info on the scent, bottle, and inspiration behind Lacoste Challenge:
Challenge is the invigorating new fragrance for men from Lacoste; a positively energizing scent which captures the youthful dynamism of today's assertive male urbanites. Epitomizing the tenacious attitude and effortless panache of the brand's founding father, tennis legend René Lacoste, this energetic new scent is aptly named, having been designed to inspire the wearer to confidently embrace whatever challenges or surprises life throws at him – its motto: 'Never resist the call of the game.'
The Fragrance:
Top Note – THE SERVE
The fragrance opens strongly with fresh and energetic notes of tangerine and lemon, augmented by a burst of aromatic lavender – one of the most classic ingredients in masculine perfumery – which works to sustain the citric zing of the top notes into the heart of the scent.

Middle Accord – THE VOLLEY
The energy of the middle accord is driven by spices including ginger, aptly representing René Lacoste's formidable skills at the net, which he used sparingly to sting opponents when least expected, bringing an exciting kick to his overall game play.

Base Note – THE BASELINE
Just as the legend was renowned for his stamina at the base line; so the base notes are powerful, steady and consistent. Precious rosewood brings a modern edge to the scent, teak has an almost antique quality that reinforces the distinguished heritage of the brand, and the blackness of ebony corresponds to the slick modern design of the flacon. Together they create a sustained strength, giving the fragrance its solid foundation.
Emulating the shape of a tennis racket handle, the solid glass bottle is encased in a lustrous black 'soft touch' grip emblazoned with the iconic Lacoste crocodile logo, while the juice is a bright, eye-catching yellow. The color scheme is also a direct reference to the world of tennis in general, with its classic bright yellow balls and black racket grips.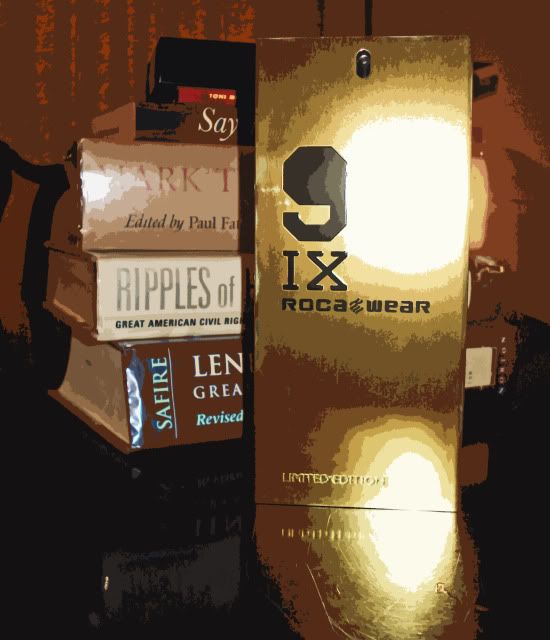 I haven't written a cologne review in ages, so this weekend (or next) I'll have to have a sit-down at a department store cologne counter… to give you guys the latest of the greatest colognes in my humble opinion. Nevertheless, I have had a chance to review Rocawear's newest fragrance, 91X Rocawear Gold Limited Edition.
"The fragrance is inspirational, street savvy, authentic, and sexy masculine. Rocawear has now taken the fragrance to a new level by making the bottle a cool and sharp accessory.
The fresh, woody, aromatic scent of 91X Rocawear Gold came from the infusion of mix of Asian Coriander, Mandarin Zest, and Living Cantaloupe with the spike Lavender, Geranium Leaf, and suede accord.
"
I must admit, I had my doubts about this fragrance, but it smelled pretty good. It indeed had that traditional masculine cologne smell with a mix of something extra- perhaps the asian coriander and mandarin zest. I liked the initial smell (first few seconds) better than the ending initial smell (starting at about 15/30 seconds), but then the final/lingering scent is nice. (I hope that made sense). My favorite aspect of 91X Rocawear Gold would have to be the bottle- when laying flat it looks like a bar of gold, very fitting to Jay-Z's image. Overall, its a nice masculine cologne, and I'll give it a
3/5.
Definitely a solid gift choice for guys that want to smell "like a man".