Today our giveaway focuses on the essentials– the real essentials.
Grooming and underwear.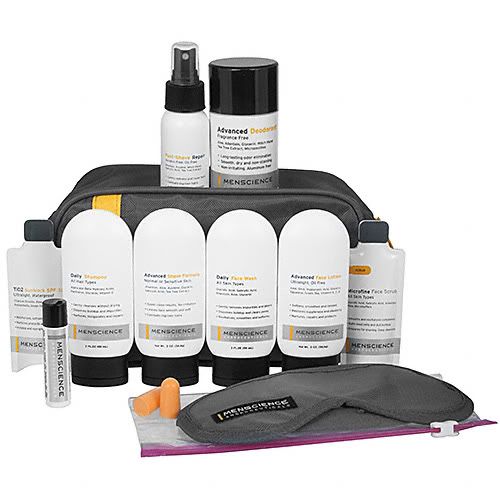 MenScience, we love them, their microfine face scrub rocks. So we're giving away 3 MenScience Travel Kits
. These kits truly have everything you need, especially for those who are always on the go. Each kit comes with: Advanced Shave Formula, Daily Face Wash, Advanced Face Lotion, Post-Shave Repair, Daily Shampoo, Advanced Deodorant, Advanced Lip Protection, Night Sleep Mask, Advanced Ear Plugs, and Personal Travel Bag.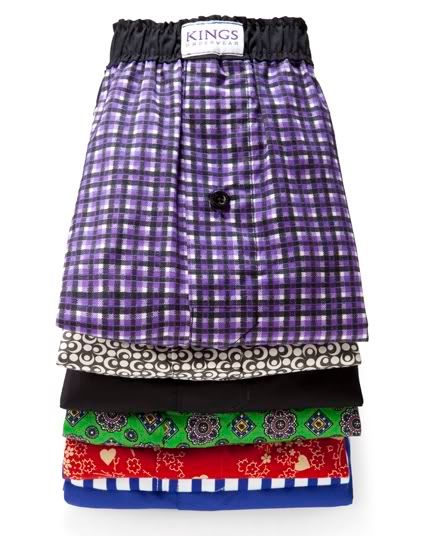 Kings Underwear. Their focus is on creating supreme undergarments that are better than the rest, they're known in some circles as the "Victoria Secrets for men". All the items are made with comfort, fit, and masculinity in mind. Oh, and did I mention they're made in the good ole USA? Well, they are. Our personal review of their new line of underwear is coming soon, so be on the look out for that, but for now we're going to giveaway a premium package of Kings boxers, socks, and t-shirts… so maybe you can help us review them too.
Kings Underwear Premium Package: any 3 underwear, any 3 premium business socks, 2 pack of under-shirts (any style).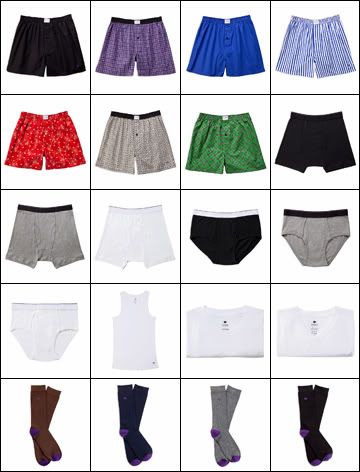 So to re-cap, today's Urban Gentleman Holiday Giveaway:
– One MenScience Travel Kit will be given on facebook, one on twitter, and one right here, at your Urban Gentleman home.
– One lucky person will be chosen to win the a premium package of Kings Underwear. Just comment below.
Alrighty, get your tweet and comment on.
Today we want to make almost everybody feel like a winner, so we're going to start off with a lite and simple giveaway.
50 readers will be chosen. 20 will be chosen at random by commenting on the post (you have until 12am pacific time). And the other 30 will be chosen via facebook and twitter. Everybody loves free ish– Let's getterdone!
AXE Rise Shower Gel and AXE Detailer

A hilarious "Clean Your Balls" video…
Review and Purchase Axe RISE here.
More reviews on Axe Products here.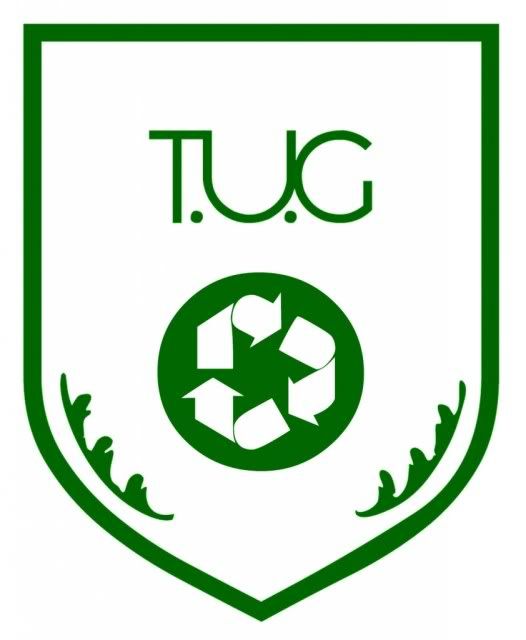 Guys, we gotta get greener, and the easier it can be done, the better. So of course that means seamlessly integrating it into our lifestyles. Well, here's two products that will make going green so much easier.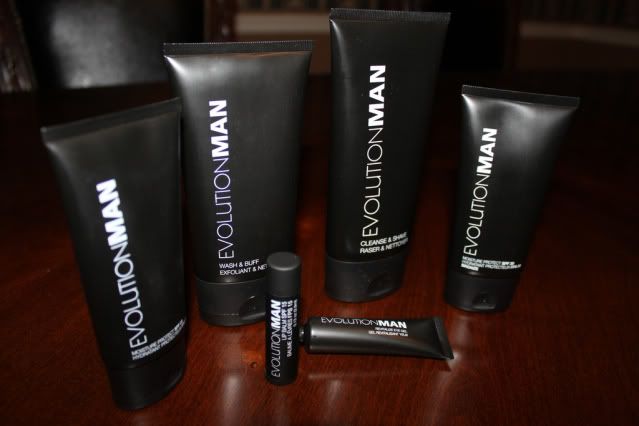 Enjoyed by Jonathan Rhys Meyers, Patrick Dempsey and LeBron James EVOLUTIONMAN is one of the latest greats in the world of men's grooming. Made of post consumer grade plastic, all EVOLUTIONMAN products are visually attractive (with masculine discrete black packaging) and eco-conscious while offering those same benefits as the best grooming products.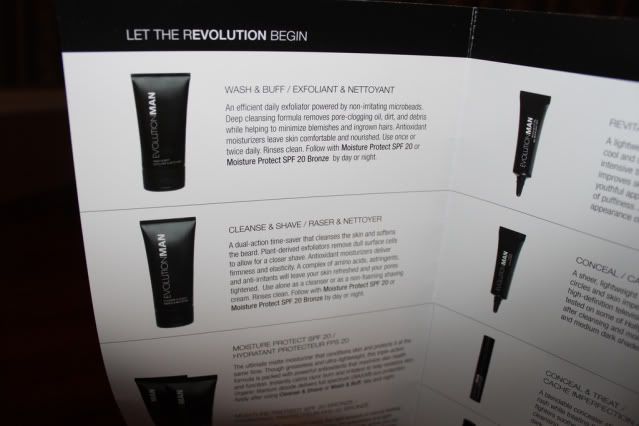 We haven't been able to try it out yet because, well, we have to finish enjoying TWINLUXE and HIMistry, but EVOLUTIONMAN's review is coming within the next few weeks… matter fact we'll just update this one and let you know when we do. We're sure EVOLUTIONMAN will work quite well though, especially if both Patrick Dempsey AND LeBron James are using it.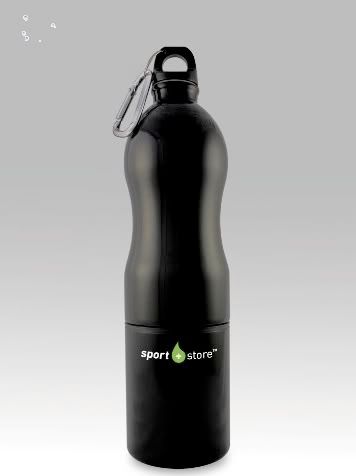 I haven't been jogging in weeks now, but the last time I went I distinctively remember wishing I had a proper place to store my keys, well, this is it. SPORT+STORE is a lightweight sleek water bottle meant for both the versatility of style and function. You're able to store things in the bottom of the bottle. And it's not just for jogging, if you're about to play ball (or any other sport) you can put your cash and anything else that would have otherwise been in your pocket in there too. And unless your associates read The Urban Gent (they should) or keep up with this type stuff then they most likely won't even know you have items stashed in the bottom of your water bottle.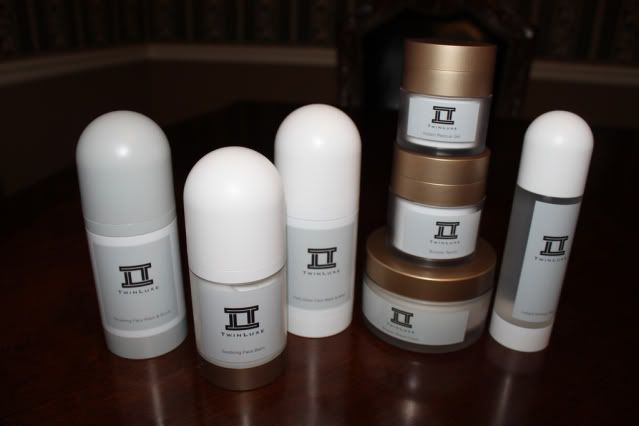 Twinluxe is a line of fine grooming products for the modern man. TwinLuxe's 'Shaving Skincare' line consists of multi-functional formulations with a 'TwinLuxe Blend' core of soothing Asian botanicals, such as Hydrolyzed Rice Protein and Centella Asiatica Extract, scientifically-proven to help strengthen skin tone, improve skin smoothness, and promote anti-aging properties.
Reviews below:
Renewing Face Wash & Scrub: The unique formula combines two professional treatments in one "every day product". Gentle microbeads in the softening formula exfoliate the skin, smoothing away roughness and prevent ingrown hair. Unclogged, exfoliated skin is the key to a close shave. The integrated nourishing cleanser unclogs pores, removes dirt and excess oil to promote glowing, fresh skin. The Renewing Face Wash & Scrub is a 2 in 1 essential for everyday use and for pre-shave preparation. For all skin types.
Urban Gent Review: It has a soothing eucalyptus mint smell and exfoliating beads.The Renewing Face Wash & Scrub is able to take off dead layer of my skin without irritation. I've used several exfoliaters in the past and many irritate my skin, this one does not.
Booster Serum: Customize shaving results – this intensive power serum revolutionizes any shaving experience. Pre-shave, apply to create an additional protective barrier between your skin and your blade. Post-shave, soothe any problem spots on your skin to help boost skin's ability to renew and fight irritation. Anytime, apply to problem spots on skin to help revive your complexion.
For all skin types.
Urban Gent Review: Using it pre and/or post shave, the Booster Serum has helped reduce my razor bumps.
Soothing Face Balm: This intensive, non-oily balm infuses just-shaved skin with a soothing botanical blend to hydrate and nourish without clogging pores. This long-lasting and gentle moisturizer is a refreshing boost to battle the look of fine lines and inflammation, while restoring healthy, glowing skin. After spritzing Instant Energy Mist onto skin, apply a pea-sized amount for entire face and neck. Repeat if needed. For all skin types – even the most sensitive.
Urban Gent Review: I mainly like the Soothing Face Balm because it's not greasy or oily, and it goes right into the skin. This is hands down one of the best moisturizers I've used because you can use a little and it goes a long way. My only complaint is the mild plastic smell, it's unappealing, but it doesn't linger so I suppose it's okay. But besides that the product works great.
Daily Detox Face Wash & Mask: This miracle 2 in 1 daily deep pore cleansing treatment can be used as a bacteria-fighting facial wash, or as a detoxifying, pore cleansing mask to balance skin before shaving. To use as a mask, use a generous amount and leave on face for a few minutes before washing off. This one step multi-tasking formula provides the benefits of a professional deep cleansing treatment, while nourishing and soothing the skin as an essential daily face wash or prior day night time pre-shave preparation.
For all skin types.
Urban Gent Review: The Daily Detox Face Wash & Mask is light (not thick) and has a nice eucalyptus mint smell. It does a good job cleaning my skin without overdrying it. After I finish using it my face definitely feels rejuvenated.
Others to try: Instant Energy Mist, Smooth Shave Creme, Instant Rescue Gel
Learn more about the complete line of TwinLuxe, here.
Purchase Twinluxe products, here.
Oily skin is the type of skin which produces too much sebum(oil). The face has a greasy appearance , especially after waking up. Your face will become shiny after a few hours after you washed it. It is characterized by large visible pores as well. This type of complexion is prone to acne and skin problems due to the activity of the sebaceous glands.
Skin challenges includes :
breakouts
uneven skin tone (sun damaged skin)
large pores
razor bump prone
Combination skin is a mixture between oily skin and dry skin. The skin produces excess sebum(oil) on some parts of the face and doesn't produce enough on others. Usually the oily part is the T-zone, meaning the forehead and the nose area, leaving the cheeks and chin dry. The pores are more visible in the T-zone and less visible on the dry parts of the skin
Skin challenges includes :
breakouts
dry flakey skin (fine line, wrinkles)
uneven skin tone
razor bump prone
Dry skin is the type of skin which doesn't produce enough sebum (oil), leaving the skin matte. You will experience tightness especially after washing your face with water. Dry skin is caused by the skin protective barrier's inability to retain enough natural skin lipids or oils to keep skin moist. A weakened barrier is often hereditary but occurs naturally as we age and can be accelerated with lifestyle
Skin challenges includes :
dry flakey skin
advanced aging of the skin
easily irritated skin
uneven skin tones
MORE ADVICE BELOW —-> CONTINUE READING MORE >>>

H.I.M-istry grooming products were created by Darnell Love Henderson in 2004. Throughout life he faced skin care needs that he felt were being ignored by many companies. So he derived a line of products that would focus on the basic needs in men's skincare and would provide professional quality skincare products to men of all skin types and racial backgrounds.
H.I.M-istry, which stands for "Healthy Image Man", tackles many distinct needs like skin discoloration, ingrown facial hairs, anti aging, and more.
We were able to review a few of the products…
Blackberry Salicylic Cleanser: This cleansing gel provides an exhilarating, berry-clean freshness to help produce fresh looking clear complexion. An advanced deep pore resurfacing action increases cell turnover and help diminish the appearance of razor bump, acne break-outs and other negative affects on the skin. Ideal for normal/oily skin types.
Urban Gent Review: Smells great… like blackberries. Leaves my skin feeling cleansed and fresh.
Black Tea Bamboo Scrub: A mix of a Micro dermabrasion and light moisturizing cream. The effects of this scrubs natural ingredients provides a boost in skin cell shedding by manual exfoliation to give an all over healthy tone. The natural fruit ingredients causes mild skin peeling and are used on the face and body to treat acne, smooth the surface of the skin and diminish superficial signs of aging and negative effects on the skin (peels off dead skin).
Urban Gent Review: This product works well and definitely gives the skin a scrubbing. The scrubbing crystals are a little harsh, but no different from most scrubs.
OC-10 Serum: A lightweight serum that protects and revitalizes the skin with CoQ10 and Vitamin E to regenerate and defend the cellular matrix form environmental stress and premature aging.
Urban Gent Review: Feels sort of like a light-lotion. And very lightly moisturizes the skin, I still opt to use another moisturizer after/with this one.
AHA Clearing Pads: Deep strength exfoliator with combination of Alpha Hydroxy Glycolic, Lactic and Pyruvic Acids with Kojic, Bearberry and Licorice to exfoliate, inhibit skin discoloration, razor bumps. Use 2 to 3 times per week before bed.
Alpha Premier Fragrance: (Our Review): A nice everyday cologne. The woody scent makes it a perfect winter fragrance to try, purchase, here.
Purchase the above products, HERE.
OVERALL REVIEW: A good line of products that are scientifically created for every type of guy, with men of color in mind– so the product line gets a few extra points off back. It's very important to use these products in the proper order. I was initially using the scrub, then cleanser, then serum and I found my skin very lightly peeling in the middle of the day. But once I changed to cleanser, then scrub, then serum this went away. If you're in need of new products, then I'd give HIMistry a try.
Random Fact: HIMistry caught the attention of higher US officials (US government)– in a good way. The H.I.M.-istry (Healthy Image Man) line, including cleansers, toners, and scrubs, will be in 150 Army and Air Force Exchange Service stores across the country…. pretty cool. I guess that's what happens when you are able to specifically create products that are meant for a range of ethnicity groups.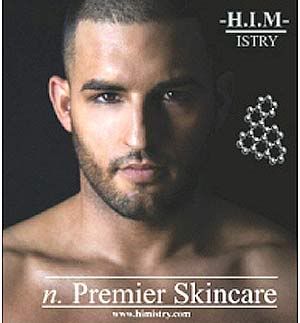 More from Himistry:
More and more men are looking for skin care products that cater to their needs. Men have thicker skin which tends to be oily and show signs of aging as testosterone levels decrease. Factors such as sun damage, lifestyle choices and nutrition play a significant role in skin condition. H.I.M-istry offers natural based Facial Care products formulated with cutting edge ingredients that moisturize, purify, repair and fight visible signs of aging and negative effect of the skin .
A man's skin is approximately 15% thicker than a woman's. Active sebaceous glands cause men's skin to be oilier with larger pores and a richer blood supply. Regular deep cleansing is a necessity to maintain a healthy complexion. Men's skin is also more prone to be dehydrated due to daily or frequent shaving. No matter your skin type, it is important to maintain a regular skin care regimen to keep pores clear, and healthy looking.